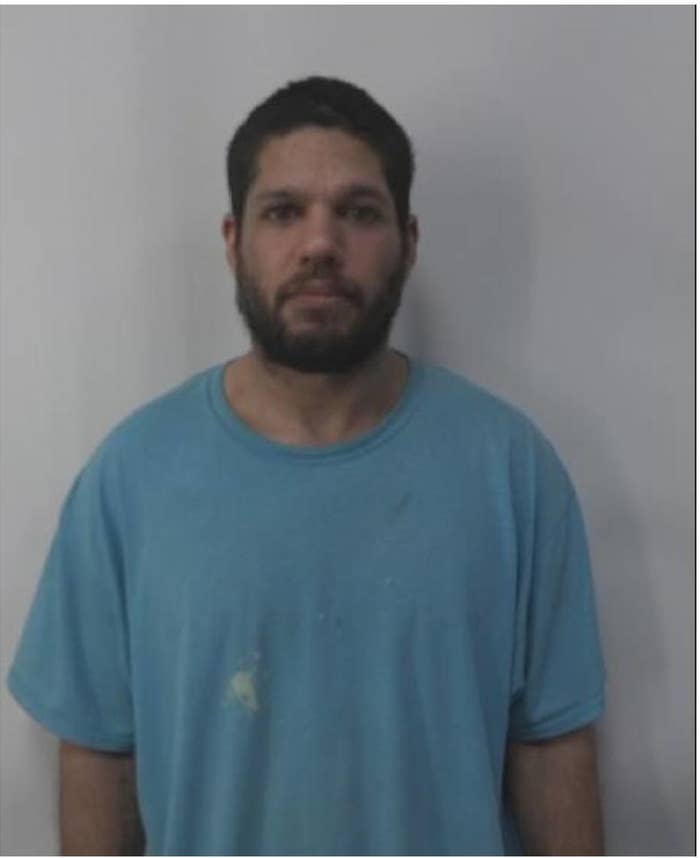 A missing 13-year-old Texas girl was found locked in a backyard shed in North Carolina after authorities said she was kidnapped by a 34-year-old man who had been talking to her online.
The Davidson County sheriff's office in North Carolina on Monday announced the arrest of Jorge Ivan Santos Camacho, who was charged with child abduction, felonious restraint, human trafficking, statutory rape of a child under 15, and statutory sex offense with a child. According to local news outlet NBC Dallas–Fort Worth, the girl had been missing since March 1.
Speaking at a press conference on Monday, Davidson County Sheriff Richie Simmons said Camacho had met the 13-year-old girl online, and their online conversations were "consistent with grooming and enticement."
The girl's mother told Dallas TV station WFAA that Camacho and her daughter met online playing video games and used Discord to communicate with each other for months. She said she had tried to be involved in her daughter's online activity and warned parents to stay alert.
"We knew the risks, and we talked with her about them," the mother told WFAA. "But still this happened, it was something awful."
The sheriff said that Camacho "enticed" the 13-year-old to leave her home in Dallas, then picked her up and drove her almost 1,000 miles away to his residence in North Carolina.
Video cameras near the girl's home caught Camacho's vehicle, and its registration led them to his home in North Carolina, authorities said. Sheriff's deputies stopped him as he was leaving his home on Friday.
"Within 10 minutes our guys had eyes on that residence," Capt. Stephanie Murphy said at the press conference. "Everything moved fairly quickly after that."
Camacho was arrested, and deputies found the missing 13-year-old locked inside a shed behind the home.
She was taken to a local hospital for medical evaluation and then traveled back home to Texas.
"It was very stressful and scary," her mother told WFAA. "We were hoping to see her again, and thank god that was the case."
The National Center for Missing and Exploited Children said it received 29.3 million reports of suspected child sexual exploitation in 2021, of which 44,155 involved online enticement of children for sexual acts.
In a statement to BuzzFeed News, a spokesperson for Discord said the instant messaging social platform is working closely with law enforcement in their investigation.
"Any type of content or activity that endangers or sexualizes children is appalling, unacceptable, and has no place on Discord or the internet at large. We work relentlessly to keep bad actors off our service and we take the safety of all Discord users, especially our younger users, incredibly seriously," the statement said.
The company added that it is continuing to cooperate with law enforcement in their investigation.
"We extend our deepest sympathies to this individual and her family in this unbelievably challenging time."