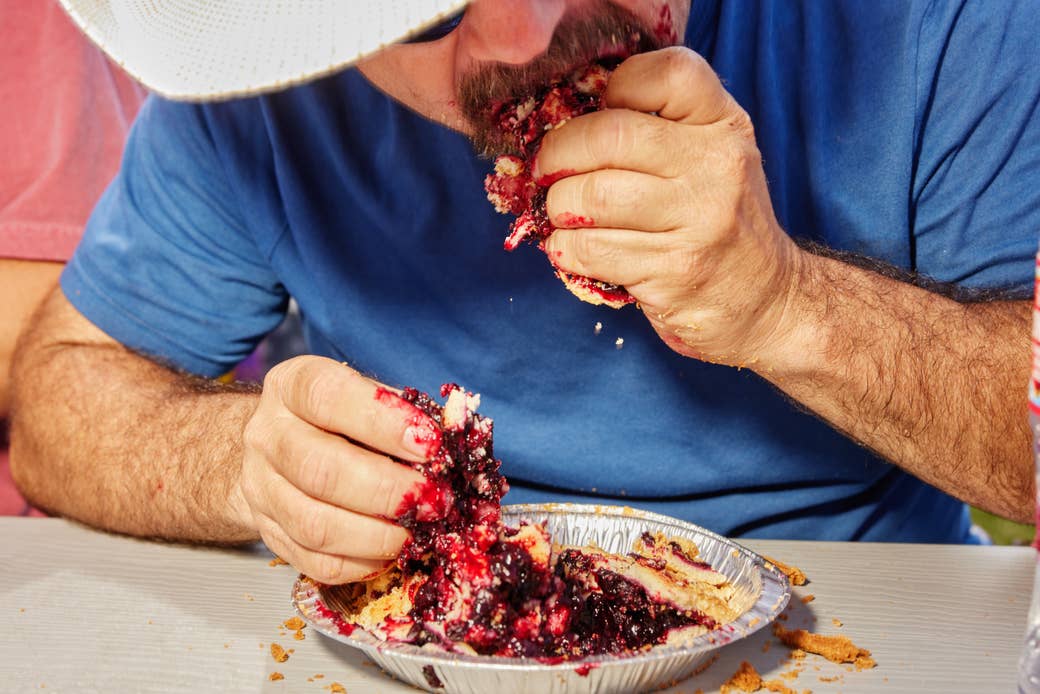 When photographer Maggie Shannon was planning her vacation, she did a word association game with some of her favorite things: What involved travel, baking, and fairs?
"I grew up going to the agriculture fair in my hometown on Martha's Vineyard and entering the art and baking contests," she told BuzzFeed News. "There's a dog show and a skillet throwing contest, to name a few of the big events."
Shannon came up with the idea of a pie-eating contest road trip and then started reaching out to different festivals earlier this summer.
"So many people asked why me, why this tiny town, and I was like that's exactly why! It was difficult to find festivals that have pie-eating contests," she said. "A lot of the fairs are very small, local events, so tracking them down involved a lot of phone calls, researching different competitive food eating websites, fruit-focused festivals (peach, blueberry, cherry festivals, etc.), and county fairs in the West. I talked to so many lovely people, and a few invited me out to photograph their contest."
On July 30, she and her husband hit the road for a 14-day road trip to visit three pie-eating contests.
"My mom was a part of 4H where she grew up in upstate New York," Shannon said. "I'm not able to see my parents right now because my mom is immunocompromised, so being able to travel to these fairs was incredibly special since it was something we used to do together when I was a kid. It also felt like a way to honor her, since a lot of these communities felt so similar to the small town she grew up in, Gilbertsville, New York. It was really lovely to be surrounded by people that felt like family when I can't see mine right now."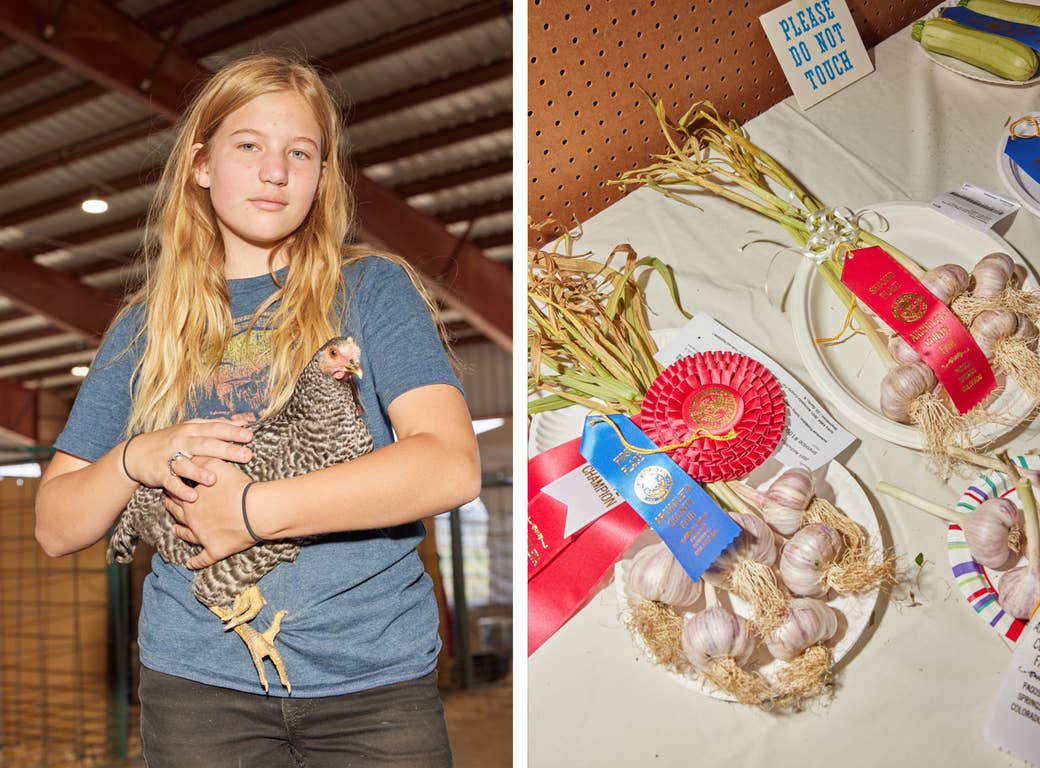 "For a lot of these rural communities, these fairs mean so much. They're a gathering point for people who live across the county," Shannon said. "Many events and celebrations were canceled last year due to the pandemic, so the summer fair means a lot. A number of organizers told me that this year they had huge, blockbuster numbers of people in attendance. It felt really special to be at these events where people are starting to come together again. Everyone seemed so excited to see each other after this past year."
The first contest Shannon and her husband visited was at the Teton County Fair in Jackson, Wyoming.
"It was a whirlwind, as soon as it was pie-eating contest time, it started and then it was over so fast," she said. "There were people crowding around, cheering and handing the adult contestants beers or something to drink to help get the pie down. A cool trick I learned from the second prize winner from Louisiana! The contestants, especially the adults, were on an emotional roller-coaster ride the entire time."
At the Archuleta County Fair in Pagosa Springs, Colorado, volunteers measured one pound of homemade custard into pie tins with extreme precision before the kids devoured them with their hands held behind their backs.
For the Moffat County Fair in Craig, Colorado, the pies for the contest were made by the diner chain Village Inn.
"The pies were so beautiful and intricate and had all of these layers of whipped cream and sprinkles," she said. "At some point, I was watching the kids and saw their faces change. They were just not into it anymore — sugar overload."
Zachary Winters won by eating the largest amount of a strawberry rhubarb pie in the timed contest.