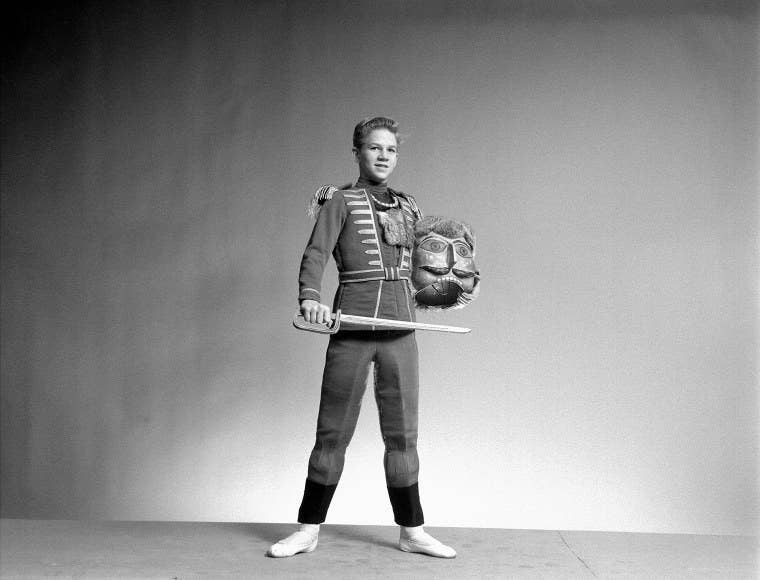 As an appreciator of ballet, I am a novice, but if there is one that I can name, it's The Nutcracker. This year, the Christmas tradition of ballet schools and companies coming together for its annual performance has been moved online, if they are able to continue at all. The Nutcracker is a huge moneymaker for companies, many of which were working with thin budgets before the coronavirus pandemic. The dance itself is rich and compelling, but can be criticized for its lack of diversity and portrayal of other cultures — much like the history of ballet itself.

The Nutcracker was first performed in 1892 and has been a seasonal hit in New York City since legendary choreographer George Balanchine's Nutcracker was first performed at New York City Center in 1954, with Maria Tallchief dancing the lead role of the Sugar Plum Fairy. Today, Lincoln Center is the home of New York City Ballet. The New York Public Library's Jerome Robbins Dance Division — the largest dance library and archive anywhere in the world, accessible and free of charge to anyone in the public — is also at Lincoln Center.
The Nutcracker comprises only a small percentage of the library's dance collection, which consists of many thousands of images. The ballet itself comes to us in all of its fairytale glory from Prussia; it was based on a short story written there in 1816. In 1958, the American version, choreographed by Balanchine, was broadcast to Americans in their homes. According to the Dance Division curator, Linda Murray, this was a huge part of the ballet's success and integration into popular culture. "This moment was pivotal because people experienced the ballet in their own homes amidst their own traditions. And the well-known voice of June Lockhart as the narrator made the work seem approachable and cemented the ballet as a holiday tradition," said Murray.
The Dance Division, which celebrated its 75th anniversary last year, was started by a young librarian named Genevieve Oswald in 1944. At the time, there was no complete archive of dance photographs, videos, or memorabilia — just a handful of dance images that were sorted with the music collection.
"Because she was a woman, quite frankly, a lot of the dance materials were handed off to her," Murray said. "Oswald instantly understood that the dance archives were unique in nature and could not be adequately described using the conventions of music scholarship. She saw that dance as a subject needed its own department with its own guidelines for description and care." Oswald worked with archivists and modern dancers to donate to the collection, and her charisma quickly convinced the dance field about the importance of the division's work.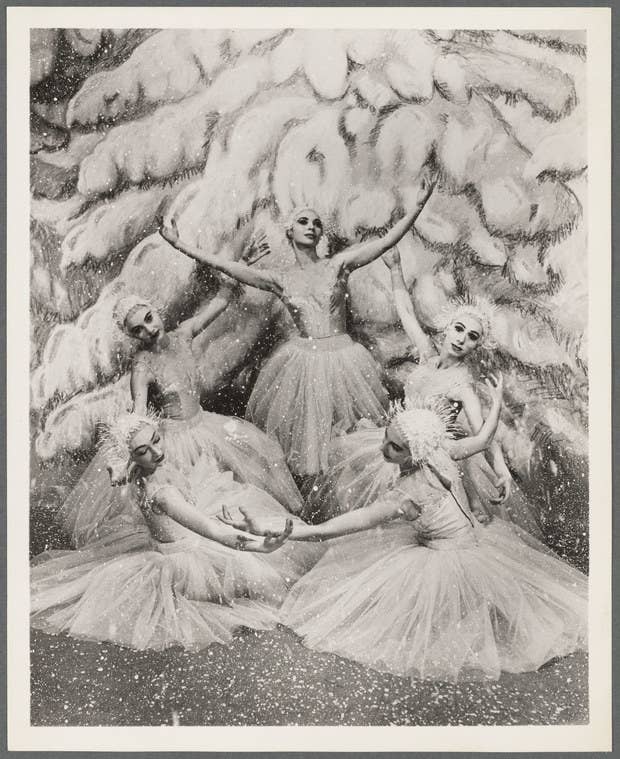 In the 1930s and 1940s, now-famous contributors to modern dance, like Doris Humphrey and Martha Graham, lived in poverty; Humphrey felt obliged to contribute to the collection because she realized she wouldn't be able to carry her work beyond her own generation without help.
"The traditional way that an archive got made was that people saved note cards, letters, things gathered together over a lifetime," Murray explained. The more fragile state that everything exists in on our phones today is harder to archive, which means that today's TikTok dances could somehow end up in the canon with The Nutcracker, but it would be difficult.
In America, the Nutcracker narrative is often manipulated to include elements of the local community. In Washington, DC, the Washington Ballet does a version where George Washington is the Nutcracker; the Joffrey Ballet in Chicago has a version that is set during the world's fair; and in Newport, Rhode Island, the ballet takes place at the old mansions on Bellevue Avenue. "Part of the joy of The Nutcracker is seeing your hometown represented in the choreography," said Murray. "It's more than a ballet, it's an idea of an identity."
The plot of the ballet, in a nutshell, is about a young girl who grows attached to a broken nutcracker shaped like a toy soldier. On Christmas Eve, he comes alive and battles an evil rat king. Like many old children's tales, it's spectacularly dark at times, while intricately weaving together scenes and characters meant to capture the magic of both Christmas Eve and childhood.
As the productions have adapted to incorporate regionality, some core aspects of the dance and the choreography remain unchanged — and have been called out for being racist. During the second act, the ballet takes the audience on a trip "around the world," inspired by the different Christmas treats represented around the Christmas holiday — a Spanish-inspired dance for hot chocolate, an "Arabian" dance for coffee, and a Chinese-inspired dance for tea. Georgina Pazcoguin, a soloist with New York City Ballet, and Phil Chan, an arts advocate and choreographer, founded the organization Final Bow for Yellowface in 2017 to amplify the conversations being had at companies worldwide about outdated representations of Asians in The Nutcracker and other ballets.
"The attitude of 'it doesn't matter if it's culturally relevant as long as it's beautiful' is outdated," said Chan, who is also currently a dance research fellow with the NYPL, researching depictions of Asian Americans in dance and external and geopolitical influences on art.
A statement on Final Bow for Yellowface's website echoes that sentiment: "In the same way that Blackface is limiting and degrading to African Americans, continuing to present a 19th-century view of Asians does not allow for character nuance for Asian American dancers today."
"If we take the European center out of The Nutcracker, what are we actually looking at? A lot of dances need to be updated to make them less racist, sexist, Islamophobic by today's standards — the 1800s were a different time. We're accustomed to seeing Shakespeare in all different settings, but ballet is really slow to this game. It can change and we can take an antiracist, 21st-century approach imagined for people today while keeping ballet tradition alive," Chan said.
We looked at dancers, costumes, and rat kings from the Jerome Robbins Dance Division's historical collection of photographs spanning decades of this production in New York — from the Technicolor 1940s, to the groovy 1960s, to the extremely Swayze-esque performances in the 1980s.