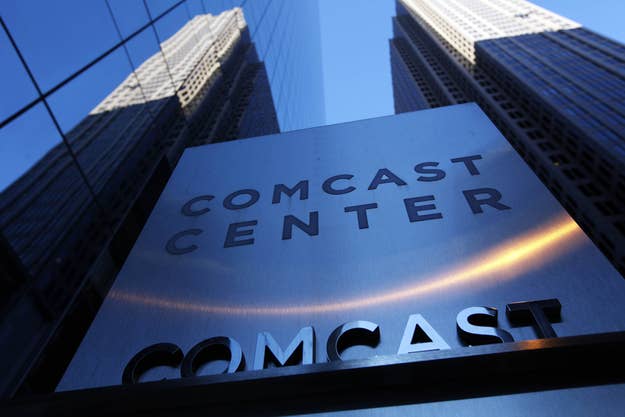 Consumer groups and media activists are outraged by Comcast's $45.2 billion deal to acquire Time Warner Cable, which makes the biggest pay-TV provider in the country even larger, adding 12 million subscribers to its 22 million for a combined total of 34 million. Customers of the respective companies are already bracing for higher prices and worse service, claiming regulators cannot allow this national monopoly to be approved.
But here's the thing: it almost certainly will be approved, and for one simple reason — Comcast has never lost one of these fights before. Way back in November, the company had already begun seeking advice about concerns the U.S. Department of Justice and Federal Communications Commission, the two regulatory bodies that will review the deal, might have if it bought Time Warner Cable. It is clearly evident from the way Comcast has framed the deal as both pro-competition and pro-consumer that its army of lawyers have not only anticipated what regulators may take issue with, but also drawn up plans for how to address them.
For instance, with regards to subscribers, Comcast has already said that it would sell three million customers to bring its subscriber count down to 30 million. As Chief Executive Brian Roberts said on a conference call with the media Thursday, that would bring Comcast post-deal below the 30% market share ownership cap previously mandated by regulators. It would also leave Comcast with roughly the same number of subscribers as it had after its $72 billion AT&T Broadband deal in 2001, when the environment for television, broadband, telephony, and wireless services was significantly less competitive.
Indeed, though Roberts said he expects a tough regulatory review to unfold over the 9-12 months, he added that there is nothing in this deal "that we think is different than lots of cable transactions."
"There is no business overlap," Roberts said, referring to the fact that Comcast and Time Warner Cable operate in distinct markets because of the way cable contracts are granted. "We are not removing a competitor or choice from any consumer."
Moreover, Roberts is framing the purchase not as a cable deal, but as a video and broadband one. As Comcast points out in a "public interest benefits summary," it competes with satellite television providers like DirecTV and telecom companies such as Verizon on distribution, Google on broadband service in some markets, and even digital video providers like Amazon, Hulu, and Netflix.
In making this argument, what Comcast is doing is expanding the "addressable market' in which the company competes beyond cable. It is following the same blueprint Sirius Satellite Radio used in getting regulators to approve its merger with XM Satellite radio in 2008. Only difference is in that case those were actually the only two companies in satellite radio and combining did indeed create a monopoly, but it was still approved by regulators because they couldn't ignore new competitors that technological advancement gave rise to like iTunes.
The pay-TV environment in recent years has been marked by a number of disputes over the fees distributors like Comcast pay to network owners such as Viacom. The increased size and market power Comcast would gain over network owners from this deal is likely to be of concern for regulators. But that simply isn't a compelling enough reason on its own to reject the deal, particularly when juxtaposed against the fact that the single biggest expense Comcast or any other pay-TV provider has is on programming.
The biggest concern regulators are likely to have is over the combined company's control of broadband access to more than one-third of consumers in the country, particularly in light of a recent ruling striking down "net neutrality." Here is likely where the bulk of the review will focus and where regulators will likely seek the most concessions and service guarantees.
But again, Comcast is well aware of this and is already laying the groundwork for its counterargument. On the conference call, Roberts played up the company's "Internet Essentials" program, which brings affordable broadband access and Internet training to low-income families, schools and communities. With regards to potential accusations of "throttling," or slowing down Internet speeds for high bandwidth users, Roberts noted that Comcast has increased Internet speeds every year for the last 12 across its entire distribution network.
Consumers, of course, likely won't believe any of these arguments. But Comcast is arguing its case to regulators not consumers, and the company has shown time after time that it is very convincing. The anti-competition, anti-consumer charges have been leveled against Comcast in deals ranging from AT&T Broadband to Adelphia Communications to NBC Universal and everything in between. Yet, Comcast has received regulatory approval every single time.
This time isn't likely to be different.