Why Every TV Network Owner Is Smiling Today
Time Warner Cable's loss of 306,000 video subscribers as a result of its blacking out CBS for the better part of August proves that the fight against programming-fee increases is futile. The situation is best summed up with a line from Goodfellas: Fuck you, pay me.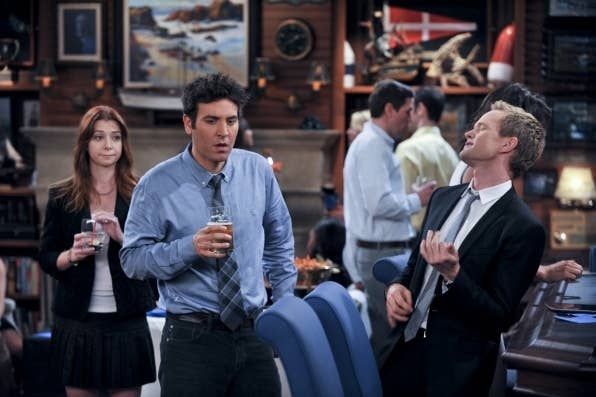 Every television network owner is looking at Time Warner Cable's earnings results today and salivating over the next round of distribution-fee negotiations.
That's because Time Warner Cable, the nation's second-largest cable TV distributor and fourth-largest pay-TV distributor overall, lost 306,000 video subscribers in the third quarter, primarily as a result of its decision to black out CBS for the better part of August. The 306,000-subscriber loss was a staggering 123,000 more than consensus analyst estimates.
Even more damning, the company ended up losing 24,000 internet subscribers in the quarter, while analysts were expecting it to add more than 46,000. While cable companies have been losing video subscribers regularly over the last few quarters, internet subscribers have typically grown.
On a conference call with analysts, Time Warner Cable Chief Operating Officer Rob Marcus described the subscriber losses euphemistically as "elevated customer disconnects," and said they were "worse than expected" and "bled over into [broadband] and voice."
All this points to a slight tweak on the frequently uttered cliche that "content is king." Updated for the 21st century, a more appropriate slogan might be that "content is king given the plethora of new ways technology allows us to access it that bypass traditional pay-TV distribution."
Admittedly, that's a little wordy and not at all catchy. But still, the point remains: Consumers no longer need cable or satellite TV providers to access video content, and the more distributors try to fight back against large programming-fee increases from content owners, the more likely they are to lose. Badly.
"Every cable operator now goes to the table knowing that CBS not only won the war, but left Time Warner Cable badly damaged even for having fought the fight," analyst Craig Moffett wrote in a research note cited in an AdAge report. "If you thought the scales were tipping in programmers' favor before, now you know that it is worse than you imagined."
Programming costs are the single biggest expense for pay-TV operators, and they have been aggressively trying to push back against ever-rising fee increases through the only method at their disposal: blackouts. According to a Reuters report in September, so far this year TV networks have been blacked out in 80 markets.
Only problem is, the efforts are largely futile. The programmers always win. Since they can withstand more pain than the distributor, in the end programmers typically get the fee increases they were seeking and all the distributor gets is bad press. Indeed, despite being blacked out by Time Warner Cable in New York and Los Angeles, the nation's two largest television markets, as well as Dallas, CBS still ranked as the top-rated network overall and in the 18- to 49-year-old demographic during the first week of the dispute.
Of course, not every TV network is created equally. Broadcast networks, for the most part, still have more reach and power than cable TV networks, and as the top-rated broadcast network, CBS stands atop the linear television kingdom. While DirecTV experienced some video subscriber losses last year when it blacked out MTV, Comedy Central, and other Viacom channels for 10 days, it wasn't nearly as bad as what Time Warner Cable experienced. Same goes for DISH's blackout of AMC last summer. One can reasonably assume that if Time Warner Cable blacked out, say, Discovery instead of CBS, the subscriber losses wouldn't have been so bad.
But they still would have occurred.
Increasingly, consumers are realizing that if they aren't getting the programming they want from their pay-TV distributor, they will switch to another one — or another method altogether. Netflix, Hulu Plus, Amazon, Aereo, YouTube, game consoles like Sony's Playstation, and over-the-top devices like Roku and Google TV all provide not just distribution alternatives for consumers, but also contract-negotiation leverage for programmers. If TV networks owners don't get the fee increases they want from traditional pay-TV distributors, they can just turn around and sell their programming to any one of these guys. And the old argument that consumers aren't going to wait to see the programming they want is proving less and less true, as DVR playback and binge-watching and the general craziness of daily life makes sports and other live-event programming the only type of content people need to watch immediately.
Small wonder, then, that despite frequent public pronouncements from pay-TV distribution executives that cord-cutting isn't real, the industry during this year's first quarter experienced its largest year-over-year decline.
So, from the TV-network owner's perspective, the takeaway from Time Warner Cable's earnings and the outcome of its fight with CBS can be summed up, accurately if crudely, with a line from Goodfellas: Fuck you, pay me.