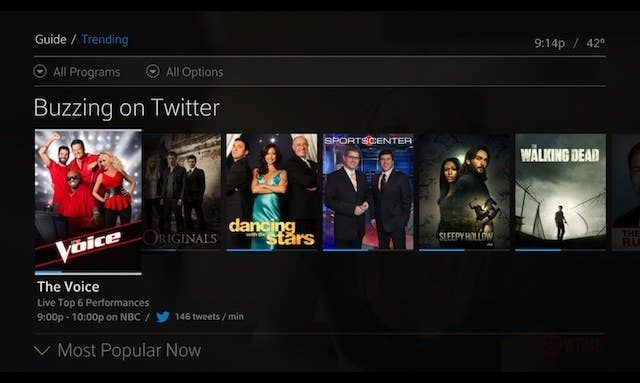 Here's something to think about: Comcast, the largest cable operator in the U.S. with around 22 million total subscribers, will soon have more broadband subscribers than video subscribers for the first time ever.
It's a tipping point the industry as a whole reached at the end of the second quarter, and one that Comcast has been anticipating for several years. The company over the last two years has been steadily moving its subscribers to an internet-based delivery system for video via its X1 set-top box and improving the functionality of its DVR to allow for the streaming of live TV to any device in the home and access to recorded shows via streaming or download outside of the home.
But while the upgrades are a nice feature for current subscribers, Comcast isn't making them so teenagers don't have to watch TV in the same room as their parents anymore. The end goal in moving its service and subscribers to a cloud-based system, which you won't hear from Comcast executives while its impending $45.2 billion merger with Time Warner Cable is under the regulatory microscope, is to position Comcast to eventually offer a smaller bundle of broadband and video to consumers inside and — here's the important part — outside of its markets under the Xfinity brand banner in the future. The very near future, like next year even.
"Comcast is fully prepared and technologically capable of launching an over-the-top video service," said BTIG analyst Richard Greenfield.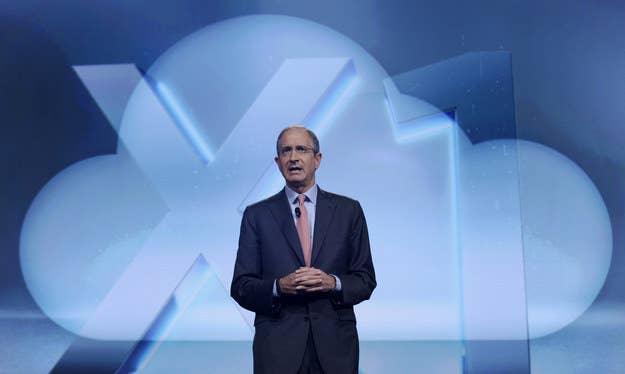 Today's news that Comcast is rolling out its live in-home streaming and cloud-based DVR features to subscribers in the Bay Area, the eighth market in its footprint to receive the upgrade, joining Atlanta, Baltimore, Boston, Chicago, Houston, Philadelphia, and Washington, D.C., is an indirect step in that direction.
Comcast demonstrated some of the new features for BuzzFeed News last week, among them super-fast download speeds, a smart programming guide that listed shows in both a linear fashion and by what was trending on social media, a recommendation engine based on past viewing, and the ability to pick up a show where you left off while switching viewing between devices. These features are delivered via the X1 set-top box, an Xfinity TV app for iPhones and Androids, and a dedicated website.
Comcast Senior Vice President for Video Matt Strauss and other executives will tell you the added features help "maximize the value of what our customers pay us for" and that the focus is on creating a better "package and bundle of services within our footprint."
Indeed, the only drawback to the service is that to get it you have to be a Comcast cable subscriber. For now at least.
Comcast is already experimenting with smaller bundles inside of the markets in which it operates. The company currently offers something called "Internet Plus," which combines in-home wireless service with more than 25 channels, including the broadcast networks and HBO, and Streampix movie service. Outside of the home "Internet Plus" subscribers can use the Xfinity TV Go app to access live and on-demand content that is part of their subscription.
Comcast has also made a big push into universities within its markets with a product called "Xfinity on Campus." This package allows students to stream video to devices over the college's internet service or using a wireless network to log into TV networks's individual apps.
"There are customers who would see value in a slimmer bundle, and we want to start building relationships with them, whether they are millennials or customers in other demographics," Strauss said.
The reason why Comcast wants to "build relationships" with these customers is because they are both the least likely to want an actual cable subscription and are the ones increasingly being targeted by streaming video providers like Netflix, Hulu, Amazon, and Google. But it's not just the insurgent newcomers that are going after Comcast subscribers — it is also long-entrenched incumbents. Satellite television distributor Dish Network has inked deals with ESPN, A+E Networks, Food Network, HGTV, and other channels and plans to launch a cheaper, internet-delivered streaming video package by the end of this year. Sony and Verizon also plan to launch streaming video services between now and the middle of next year, and AT&T's impending purchase of DirecTV will allow those companies to experiment with all kinds of streaming offerings to mobile devices.
"If Dish, Sony, and Verizon all launch over-the-top video services, then Comcast will be forced to launch one of its own," said Greenfield, adding that it could happen as soon as next year. "There is no way they let those guys come into their markets and stand idly by while they go after their subscribers."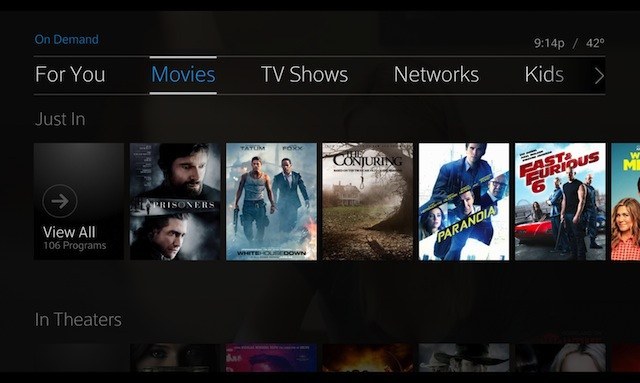 For now, Comcast is downplaying the possibility of launching its own over-the-top service. Strauss said, for instance, that "just delivering video doesn't have the same economic viability as the bundle" and that Comcast is "more focused on getting the 22 million subscribers inside our footprint to 50 million than going after video subscribers outside of our footprint."
"When you look at it from the point of view of opportunity, being able to deliver high speed data, video, telephony, triple play, and quad play to subscribers at $130 average revenue per subscriber has a much higher rate of return for us than focusing on one subset of products and trying to bring them out of the home," Strauss said.
But there are some other figures at play here that might change that equation. On-demand views by Comcast subscribers now total 30 billion. Its Xfinity TV Go app, which is available to all authenticated subscribers and allows for streaming of more than 50 live channels and more than 20,000 movies and TV shows, has been downloaded around 10 million times. Nearly 46% of all TV households watch video on a laptop or tablet and 43% view videos on a smartphone, according to the Consumer Electronics Association. Put simply, television consumption is moving out of the home and onto mobile devices on an on-demand basis.
Comcast is certainly aware of this. But it is still bound by geography — its over-the-top competitors are national in nature and can deploy their services to go after Comcast subscribers, but Comcast cannot do the same. Its impending merger with Time Warner Cable could change that dynamic.
"Comcast buying Time Warner Cable will enable Xfinity to become an even more national brand, which could easily be utilized for an over-the-top (OTT) service in markets outside Comcast's newly enlarged footprint," wrote Greenfield in a report earlier this year.
Or, as an unnamed Comcast executive told the New York Times' David Carr about its aggressive response to companies challenging its merger, "Enough was enough ... the industry is reaching a breaking point, and we needed to stand up for ourselves."
One could envision Comcast executives making the same argument when it comes time to launch its own over-the-top service in markets outside of its own.