Why Bob Iger May Not Leave Disney In 2016
There is growing speculation — or perhaps a better word is hope — that Iger, Disney's current chairman and CEO, will extend his contract and remain with the company past the June 30, 2016, date currently set for him to retire.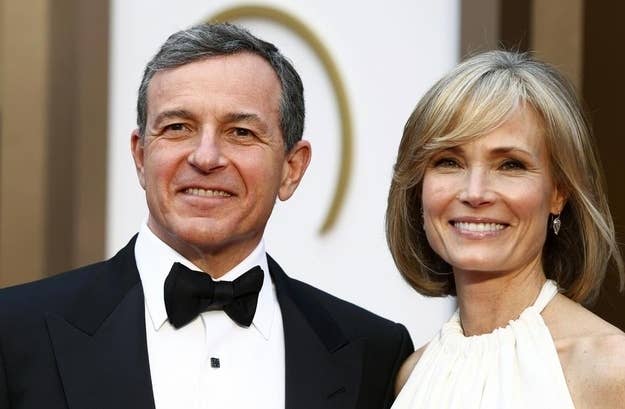 Fifteen years ago, according to an anecdote in James Stewart's book Disney War, Bob Iger was making plans to leave The Walt Disney Co. Iger had been told that then-CEO Michael Eisner felt that Iger lacked "the stature" to succeed him.
Fast-forward to Tuesday's annual shareholder meeting in Portland, Ore., and Iger, who eventually did receive Eisner's support and was named CEO in October 2005, has Disney humming along. As Iger told the company's assembled shareholders, Disney shares are trading at an all-time high of more than $80 per share, its market capitalization is above $140 billion, and over the last five years shareholder returns have increased 113%, more than double the S&P over that time.
Indeed, over the course of Iger's more than eight years at the helm of the Mouse House, Disney has gone from hostile takeover target for Comcast to the preeminent publicly traded media company. The operating stability provided by its array of assets — which include theme parks, consumer products, cruise lines, broadcast and cable networks, and movie studios – make it consistently one of the top stock picks among media analysts.
Small wonder then that, despite recent succession talk prompted by the sudden departure of Disney/ABC Television Group president Anne Sweeney, there is growing speculation — or perhaps hope is a better word — that Iger will extend his contract and remain CEO beyond the June 30, 2016, date currently set for him to retire.
"Iger could certainly extend his contract again," said a source familiar with the company who talked about the Disney CEO on the condition of anonymity. "He will leave before it is too late, but that could well be sometime past 2016."
A second source close to the company who also asked not to be named talking about Iger publicly put it more bluntly: "He's not going to retire when he says he is going to retire."
A Disney representative did not return multiple calls and emails for comment.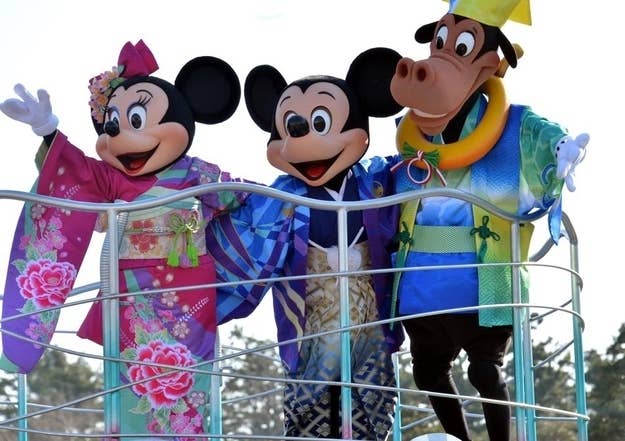 People familiar with the company have long said the two most likely candidates to succeed Iger are Tom Staggs, the chairman of Disney Parks and Resorts, or Chief Financial Officer Jay Rasulo. Back in 2009, Iger made the two executives swap jobs to both broaden their experience and better evaluate them as CEO candidates. In the intervening five years, however, Iger has not formally named either as his second-in-command — there was no mention of Sweeney's impending departure or the succession issue during Tuesday's shareholder meeting.
Moreover, Iger has already extended his resignation date once before. He had originally planned to relinquish the CEO title on April 1, 2015, but last year pushed that date out an extra 15 months to its current June 30 deadline.
According to the first source, extending Iger's contract to 2016 "was a way to let him have a victory lap for Shanghai Disney," the company's first park in mainland China. A joint venture with China's Shanghai Shendi Group, the park, which cost an estimated $4.4 billion, began construction in April 2011 and is expected to open at the end of next year, which would have been after Iger's original departure date.
Similarly, though he came up through the ranks of ABC, one of the hallmarks of Iger's tenure as CEO has been to restore Disney's movie studio, which was in disarray when he first took over, to its former glory. In one of his first moves as CEO, Iger stunned everyone by inking a deal to buy longtime partner Pixar for $7.4 billion, making Steve Jobs both a board member and Disney's largest outside shareholder.
But Iger was far from done. Three years after the Pixar purchase he bought Marvel Entertainment, the home to superheroes Spider-Man and Iron Man, among others, for $4 billion. Three years after that, in 2012, he bought Lucasfilm, home of the Star Wars franchise, for $4 billion.
The result: Eight years, $15 billion, and two studio bosses later (both Dick Cook and Rick Ross were forced out in 2009 and 2012, respectively) Disney's film unit is finally hitting on all cylinders.
As Iger noted at Tuesday's shareholder meeting, Frozen is poised to surpass Toy Story 3 as the highest-grossing animated movie of all time.
"Frozen's success returns Disney to its rightful place as one of the greatest animated studios in the world," Iger told the crowd.
And there's more big films stemming from Iger's movie studio acquisitions on the horizon. New installments of Cars and The Incredibles are in development, as well as the highly anticipated new Star Wars trilogy, the first installment of which will hit theaters next December, with the other two planned to follow in 2017 and 2019.
The Shanghai theme park, which Iger has been working on for more than 15 years, and movie studio revamp are the twin pillars of Iger's tenure, and giving him the opportunity to stay on past 2016, either as CEO or chairman or both, to bask a little longer in the success of each would be not at all surprising, sources said.
For his part, Iger said it has been an extraordinary era for Disney and that "it is very exciting for me to look ahead and see how virtually limitless our potential truly is."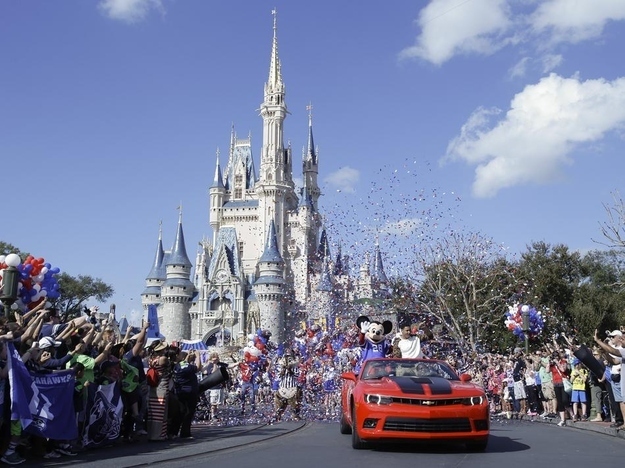 Iger certainly has the support of shareholders if he does want to remain at Disney longer. He was reelected to the company's board with 99% of the vote. (So were Twitter founder Jack Dorsey and Facebook's Sheryl Sandberg.)
Further, in a last-minute deal with investors Tuesday, Disney amended its bylaws to stipulate that its board chairman (i.e., Iger) doesn't have to be an independent director if the company can justify in writing why it is in shareholders' best interests. Iger has held both the CEO and chairman roles since 2012, and some shareholders had been lobbying for a return to the separation of the two roles Disney had in place from 2004-2011. A proposal set to be voted on Tuesday would have allowed large shareholders to nominate board members, but it was withdrawn after Disney agreed to amend its guidelines to call for providing annual written justification for why the two roles needed to be combined.
Basically, the move gives Disney latitude to allow Iger or his eventual successor to retain both the CEO and Chairman titles.
Iger turned 63 last month, putting him squarely in the middle of his peer group of CEOs in terms of age — 21st Century Fox's Rupert Murdoch (83) and CBS's Les Moonves (64) are older, while Viacom's Philippe Dauman (60) and Time Warner's Jeff Bewkes (61) are younger. Iger will be 65 when his contract is up in 2016, and he has reportedly told associates that he doesn't plan to stay at the company past his mid-60s. (Eisner stepped down as CEO in 2005 at age 63.)
But that doesn't negate the possibility that he could extend his contract for an additional year and stay with the company through a transitional period while either Staggs or Rasulo gets settled into the CEO role. To be sure, part of the reason for the multi-year lead time to name his successor has been to ensure a smooth transition and avoid the public relations mess that marred his own elevation to CEO.
Still, despite being initially perceived to be lacking in stature, Iger's towering success as CEO is the stuff of Disney legend. Or, as one emotional shareholder said at today's meeting, "I'd like to suggest that my favorite [Disney] character is Robert Iger."