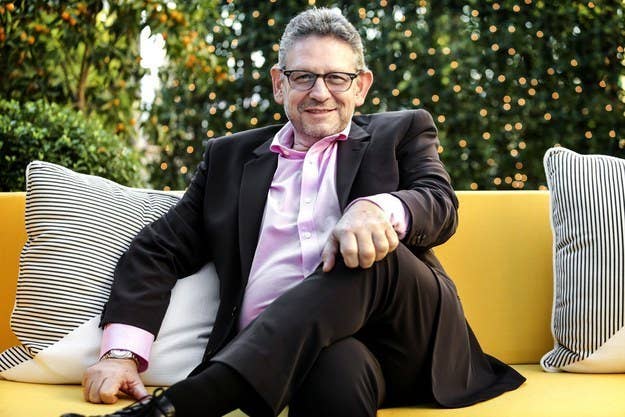 Jimmy Iovine, who along with Dr. Dre founded Beats Enterainment, has made Universal Music Group his record label for more than two decades. And now that he and Dre are on the cusp of selling Beats to Apple for $3.2 billion, according to a source who confirmed the negotiations to BuzzFeed, Universal Music is about to reap a huge windfall from its star label executive's big deal.
It turns out that Universal has quietly held a 14% stake in Beats since its founding in 2008. In fact, the record label itself, which ranks as the world's largest, has never publicly revealed its position in Beats. It was Jean-Rene Fourtou, the CEO of Universal's parent company Vivendi, who let slip the label's stake in an interview with the French newspaper Les Echos early last month.
Asked about progress on his plan to refocus Vivendi around media, Fourtou said, "Our strategy is to position the group on growth businesses. We invest in new activities that are sources of future growth ... and finally taking stakes in companies similar to ours; 47% in Vevo, Spotify 5%, 14% in the Beats headphones manufacturer that has launched its own platform music streaming, and also interests in Firefox and other platforms. These investments increase in value and already weigh together more than a billion dollars."
As it turns out, Universal's 14% stake in Beats alone could account for about half of that worth. Using the rumored $3.2 billion purchase price, Universal's stake equates to $448 million.
While Universal CEO Lucian Grainge couldn't have foreseen such a rich payday for Beats, his bet on Iovine and the streaming music service dovetails with a larger $1.9 billion deal for EMI that was made in part with an eye towards downloads being replaced by streaming as the preferred method of music consumption for consumers.
According to IFPI, more than 28 million consumers paid for a music subscription in 2013, up from 8 million in 2011. What's more, the $1.1 billion in revenue that IFPI attributed to subscriptions for streaming music in 2013 represents a year-over-year increase in excess of 51%.
After taking over as Universal's CEO, Grainge set out to court of Silicon Valley — Apple CEO Tim Cook recently accompanied Grainge to a recent industry event, for instance.
And now it looks like Grainge could indirectly collect a nearly $500 million check from Cook as well.