Time Warner Counts On Kids, Content Creation To Justify Rejecting Murdoch's Bid
The company outlined four key areas for growth on its earnings call Wednesday, among them a big push into the kids market and leveraging its library of new and old programming.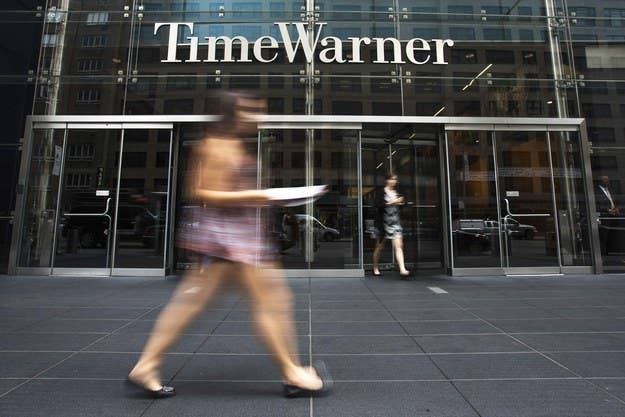 Yesterday, Time Warner thanked investors for their support and told them it didn't need to merge with Rupert Murdoch's 21st Century Fox because it was "well positioned for success."
Today it reported second-quarter earnings that suggest that view may indeed be justified.
The company, which owns cable networks TNT, TBS, CNN, and HBO, as well as the Warner Bros. film studio, reported a 3% gain in revenue to $6.8 billion. Net income totaled $850 million, and earnings per share beat analyst expectations, coming in at 98 cents per share versus 84 cents per share in the same quarter last year.
The earnings report follows Murdoch's surprise decision yesterday to withdraw his company's unsolicited bid to acquire Time Warner for $85 per share, a proposal originally valued at around $80 billion. Murdoch cited Time Warner's unwillingness to engage in negotiations in part for his walking away.
Time Warner stock, which had been trading above the $85 per share price offered by Fox the last few weeks, fell more than 10%, or just under $9, to around $76.40 per share in after-hours trading yesterday on the news. The decline shaved around $7.2 billion off of Time Warner's overall worth. The stock remained at basically that level in trading Wednesday despite the company's strong earnings report.
Time Warner cited reasons ranging from its mix of cash and stock to voting control to its own strategic growth plan as reasons for rejecting Fox's offer. On its earnings call Wednesday, CEO Jeff Bewkes said the company would have no further comment on Fox's proposal. He and other executives did talk around a potential deal in response to analysts' questions, however, noting that it isn't "a bad thing to add scale, eliminate redundancies" and that they "look at M&A opportunities as they present themselves." Those comments, and the fact that analysts didn't ask and executives didn't address potential regulatory obstacles to a deal, implicitly leave the door at least a little ajar in the event Murdoch comes back with a richer offer or another buyer emerges.
Bewkes spent most of the call outlining four key areas for growth in a bid to convince investors that he can get Time Warner's stock above Murdoch's $85 per share value independently. They include: expanding and monetized its global kids business via its Cartoon Network and DC Comics properties; increased subscription fee revenue in new carriage deals for its Turner networks; international expansion of HBO (which will put it in direct competition with Netflix); and more TV and film production from its studios.
A big part of Time Warner's growth strategy relies on mining its film and TV library, which ranks as the biggest in the world. Indeed, as BuzzFeed previously noted, access to that content — and the ability to sell it across new distribution channels — was a key factor driving Murdoch's interest in buying the company.
"Global growth in multi-channel TV is increasing the value of high-quality video content," said Bewkes, adding that Time Warner already has the scale to create and distribute the content.
Of its plan to push into the kids market, Bewkes said one area where Time Warner has underperformed in particular has been with consumer products, and it expects developing the characters in its Cartoon Network and DC Comics franchise will be a key growth driver going forward. The company said it would provide more specific details about this framework "at an investor event in the fall."
Growth in subscription fees at HBO and its Turner Networks, which had been a sore spot in the past, drove earnings in the quarter. HBO grew revenue 17% to $1.4 billion, with part of that increase coming from its deal to license The Sopranos, Six Feet Under, and other shows to Amazon in April. Bewkes said that in the first half of this year, HBO added "more than twice as many domestic subscribers" as the same period a year ago and grew international subscribers nearly 15% in the last year. He cited the Amazon deal as helping pay-TV distributors market HBO which, in turn, increases subscribers and the overall value of network.
Revenue at Turner increased 5% to $2.8 billion due in part to increased subscription fees. TNT and TBS so far this year rank as the first and third-most-watched cable networks in primetime among 18- to 49-year-olds. Still, both networks are experiencing overall ratings weakness, in part because of acquired programming, another reason why the company wants to leverage its production capabilities to ramp up original programming.
Other concerns remain as well. HBO's deal with Amazon is a onetime event, for instance, and advertising growth at Turner came in at just 1% primarily due to the airing of two men's college basketball Final Four games. The outlook for the third quarter is even worse, with expectations of either no growth or a low single-digit decline in advertising revenue.
Time Warner also said that it would increase its share buyback program by $5 billion, a move further designed to placate investors from pressuring the company to engage in deal negotiations. The company said it has already returned more than $4 billion to shareholders this year in the form of buybacks and dividends. Murdoch, for his part, did the same yesterday, announcing that Fox's board authorized a $6 billion share buyback program to be completed over the next year.
CNN, which Murdoch said he would sell in a deal, and HLN, which is undergoing a transformation in a social news-focused network, it is worth noting, were not mentioned at all in Time Warner's earnings release. (CNN was only mentioned by name twice on the earnings call.)
With the jettisoning of underperforming assets now complete and the rejection of Fox's bid, the pressure is now squarely on Bewkes to perform. That point was overtly emphasized by investors, who sent Time Warner's stock steadily lower throughout the call. Now that Bewkes has told them the framework for Time Warner's strategic growth plan, they want him to prove he can execute it.
Update: This post has been updated with comments from Time Warner's earnings conference call.