The Most Powerful Woman In Hollywood Is Leaving Her Job
Anne Sweeney, president of the Disney/ABC Television Group, announced via an interview in The Hollywood Reporter that she was stepping down.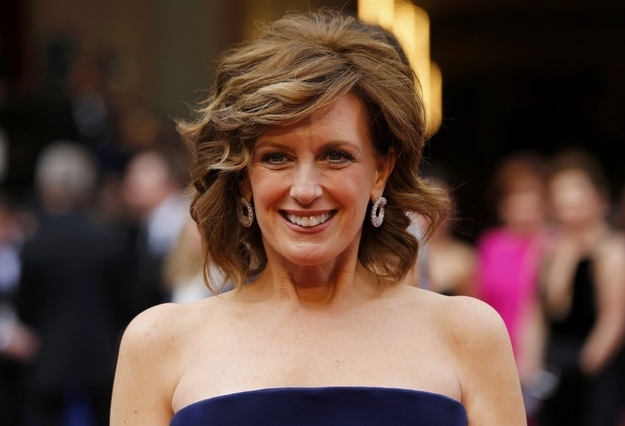 Anne Sweeney, who topped The Hollywood Reporter's annual list of the most powerful women in Tinseltown for the last five years, is leaving her position as president of the Disney/ABC Television Group.
Sweeney, along with Disney Chief Executive Bob Iger, announced the move — not coincidentally — in a lengthy Q&A interview with The Hollywood Reporter's editor-in-chief, Janice Min, that was posted Tuesday afternoon.
Sweeney, 56, currently oversees television networks ABC, ABC Family, and Disney Channel, among others, along with Disney's radio, publishing, television stations, and other assets. She said she plans to leave the company by the end of the year after helping Iger find her successor. The former Nickelodeon and FX executive plans to get back into the creative side of entertainment and become a director.
While Iger and Sweeney go through great pains to paint the decision to step down as Sweeney simply moving on to the "next chapter" in her career, a confluence of events, including the underperformance of ABC, the rise of ESPN and the fact that Sweeney was essentially left out of the race to succeed Iger as Disney's CEO when he steps down next year, loom as potential background factors in her exit.
"Disney is at an inflection point where the ABC brand/assets are taking a decisive backseat to the ESPN and Disney brands — in that light the management transition while not expected is not overly surprising," said BTIG analyst Richard Greenfield.
ABC has been a sore spot from both a ratings and financial perspective for Disney in recent years. The company's stock has been able to soar to all-time highs in excess of $80 per share thanks to the strength of its other assets, most notably ESPN.
While Sweeney was considered to be the most powerful woman in Hollywood, at Disney it was clear that she wasn't considered to be the most powerful person in the company. Back in 2009, Iger made then-Chief Financial Officer Tom Staggs and Jay Rasulo, then the chairman of Disney Parks and Resorts, swap jobs. The move was considered a way for Staggs to get operating experience and Rasulo to "broaden and deepen" his résumé and put both executives in direct competition to be Iger's likely successor. At the time, Sweeney was mentioned as a potential dark-horse candidate, but since then that possibility has grown dimmer.
Both Iger and Sweeney adamantly denied to The Hollywood Reporter that she had any interest in being Disney's CEO and said they had never discussed the job.
"That wasn't a job I wanted to pursue," Sweeney said. "I know what drives me. I have seen firsthand what [the job] is and he has done it in the most spectacular way. What drives me now is getting closer to or being immersed in the creative process."