The Best Of Warren Buffett's Adventures On Twitter
One of the world's richest men joined Twitter Thursday for an interview. But he didn't answer some of the best questions.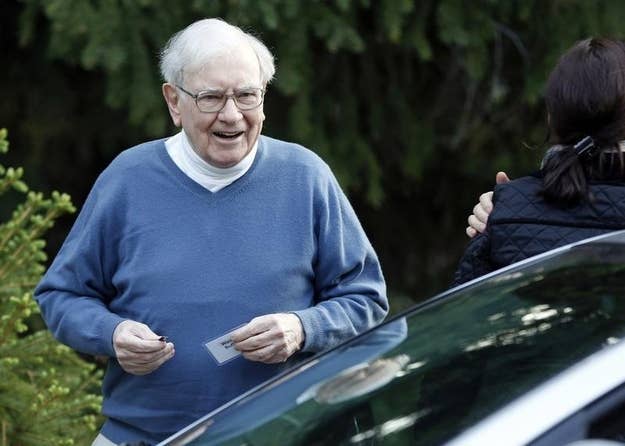 Warren Buffett, the head of Berkshire Hathaway and the fourth richest person on Forbes' list of billionaires with a net worth of $53.5 billion, joined Twitter Thursday. It was a big deal. The Oracle of Omaha, as he is admiringly called in tribute to his investing prowess, agreed to join the social network as part of an interview about "women and work" with Fortune. Within minutes of his first tweet — "Warren is in the House" — he had amassed 32,000 followers (you can follow him at @warrenbuffett, and his follower count is rising fast, though he has yet to follow anyone).
The 82-year-old Buffett, whose company holds its closely watched annual shareholder meeting this weekend, isn't exactly an early adapter. He still doesn't have a computer on his office desk. But, when asked if he liked Twitter, he showcased the folksy humor that has endeared him to millions of people inside and outside the business world: "The co-founder came from Nebraska so it can't be all that bad," he said.
While it was billed as Buffett's first social interview, only three questions during the 50-minute long discussion came from Twitter. And they were softballs — one user asked Buffett about his female role models; another asked if Buffett would go with him to Dairy Queen (the billionaire loves DQ sundaes so much, he bought the company).
Former supermodel Christy Turlington asked Buffett via Twitter what was the most important lesson he learned from his mother, to which he replied that he learned most of his life lessons from his father and that he didn't get along all that well with his mother.
That's not to say that all the questions coming from the Twitter hashtag #fortunebuffett were softballs. Some were pretty good. And, of course, Buffett's first tweet prompted a ton of witty and sarcastic retweets. Below is a collection of tweet questions we would have loved to hear Buffett answer, as well as some of the funnier responses to his first tweet.
Jesse Livermore was a famous (or infamous depending on your point of view) stock market short-seller in the early 1900s. He was the subject of a book that dubbed him the "World's Greatest Stock Trader," which is a title most people now ascribe to Buffett.
The Time Inc. tweet is rather interesting not only because Buffett has grown into one of the largest newspaper publishers in the country through a roll-up of small and middle-market dailies, but also because Time Inc. has gone through several rounds of staff cuts in recent years. The company, which owns Fortune, Time, and Sports Illustrated, among other magazines, is currently in search of a CEO and is about to be spun off from parent company Time Warner. As such, many of Time Inc.'s employees may actually need Buffett's advice soon.
The best responses to Buffett's first tweet: