The Best Media Reporting Isn't Just About The Media
Why nobody watched Howard Kurtz on Howard Kurtz on Reliable Sources.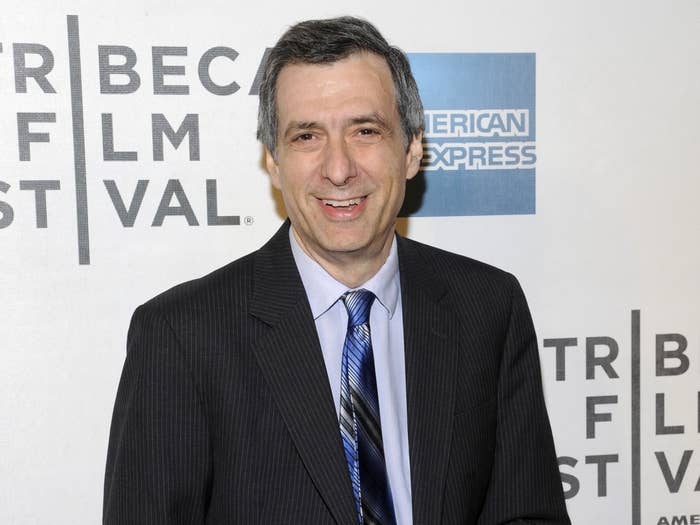 So, now that the ratings for Howard Kurtz's public shaming on Sunday's Reliable Sources are in, what do they tell us about media reporting?
Do they say that Kurtz's apology was just an exercise in masochism to satisfy the rabid legions of colleagues who were calling for his head? Do they make his media reporting brethren wrong to hold him accountable for his undoubtably homophobic comments about recently out basketball player Jason Collins, or his dubious relationship to the website The Daily Download, or even his past missteps such as claiming to have interviewed California Rep. Darrell Issa when he was really quoting the congressman's spokesman?
Well, no, not at all. He owed his audience an apology, and he deserved to be held accountable for his recent and past reporting transgressions.
But the low ratings — Sunday's show scored 359,000 total viewers, its lowest level since Jan. 13 — lend credence to the claim that few people outside of the media world care about media reporting. Or, more specifically, media reporting about the happenings inside its own insular industry. The takeaway from the ratings for Sunday's Reliable Sources is that the general public is essentially ambivalent toward media industry news. Part of the reason for that is because the volume in the media echo chamber, which now reverberates from traditional outlets to digital media to Twitter, Facebook, and beyond, has gotten so loud that the general public has tuned it out. The more media reporters talk about the media industry the less the general public cares. It's an inverse equation.
Media reporting connects best with the general public when it is about something other than itself. When it is about false reports about bombing suspects and weapons of mass destruction or how natural disasters and national tragedies unfolded in real time. When it is connected to big news events — elections, foreign policy — and explains how they unfold.
That's not to say that reporting on the media industry is unworthy. It is, in fact, vitally important. It's just that sometimes media reporters get carried away reporting on themselves. They tend to overplay stories, falsely believing that a general interest audience is as keen as they are on the subject matter.
Mostly, however, they're not. For the most part, the general public's interest in media reporting directly overlaps on the Venn diagram with news events that they are following. Media reporting at its finest, such as this piece by Reuters columnist Jack Shafer on Benghazi, helps readers understand the mechanics of how news is shaped. Other examples where media reporting dovetails with public interest include the debate over drone coverage and the decline in the use of the word 'torture' to describe waterboarding.
It's no coincidence that the two weeks prior to Sunday, when Reliable Sources benefitted from heightened interest around both accurate and inaccurate coverage of the Boston Marathon Bombing, some of the latter erroneous reporting coming from parent network CNN itself, ratings totaled 752,000 and 518,000 viewers, respectively.
In fact, Nielsen data shows that ratings for Reliable Sources dating back to when it was spun out from State of the Union in February 2010 only crossed the 1 million total viewer threshold twice. It collected 1.2 million total viewers for its March 13, 2011, broadcast, which came two days after the earthquake and tsunami in Japan, and 1.1 million viewers on December 16, 2012, which was broadcast in the aftermath of the Sandy Hook school shooting.
Indeed, over 164 shows from Feb. 7, 2010, until last Sunday, Reliable Sources has averaged 502,000 total viewers with an average age of 63.6 years old, according to Nielsen data. The show's average audience of 18-49 year olds over that time is 0.09, or less than 100,000 viewers.
What that basically means is that when media reporting is looked at in a vacuum, when healthy media criticism morphs into unhealthy media criticizing, regular viewers stop watching. Sure, Kurtz should be held accountable for his comments, but within the context of gay rights not media reporting. A Kurtz supporter I am not, but much of the criticism leveled last week smacked of media reporter sanctimony and a general dislike for the man among his peers. It seemed less about the fact that what he said about Collins was genuinely indecent than it did about the fact that it was another in a long line of inaccuracies.
The Kurtz situation is definitely important and worthy of coverage. But, as the ratings underscore, the level of amplification media reporters give to media reporting needs to be recalibrated. Paying too much attention to yourself could cause everyone else to lose interest.