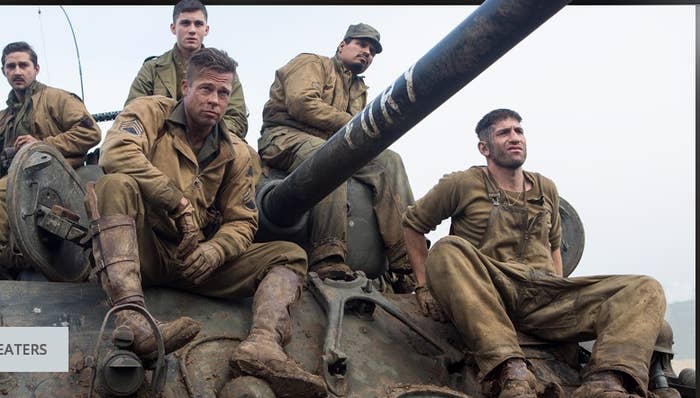 If the intent of the massive hacking attack targeting Sony Pictures Entertainment was to inflict harm at the box office, it has probably missed the mark.
The hack is extremely embarrassing for Sony, being the second time in the last three years that the electronics corporation's lax cybersecurity has been exposed. With vast troves of confidential employee data and commercially sensitive business information now leaked online — and more to come, according to the hackers — the full cost of this episode is still far from known.
But from a financial perspective, some industry watchers expect that the box office impact of five unreleased films being leaked online by the hackers will be minimal. In fact, it could have been so much worse.
Luckily for Sony, there were no franchise films, major sequels, or, heaven forbid, superhero tentpoles among the leaked movies. Nothing close to a massive global hit along the lines of this summer's The Amazing Spider-Man 2, which grossed $709 million worldwide, more than $500 million of that coming from outside the U.S. Aside from the already released Fury, which has grossed almost $90 million of its $172 million box office total outside of the U.S., none of the other leaked movies — Annie, Still Alice, Mr. Turner, and To Write Love on Her Arms — have major global appeal. And it's the blockbusters that the studios fear being leaked the most.
"The sad fact is that a great many films are available on the web concurrent with the theatrical release date and consumers have adjusted to the fact that illegal downloads are a reality," said Amir Malin, founder of media investment firm Qualia Capital and former head of Artisan Entertainment, the studio behind The Blair Witch Project. "People make leisure time decisions on how strongly they feel about a particular film."
A representative for Sony declined to comment beyond a statement saying: "Sony Pictures continues to work through issues related to what was clearly a cyber attack last week. The company has restored a number of important services to ensure ongoing business continuity and is working closely with law enforcement officials to investigate the matter."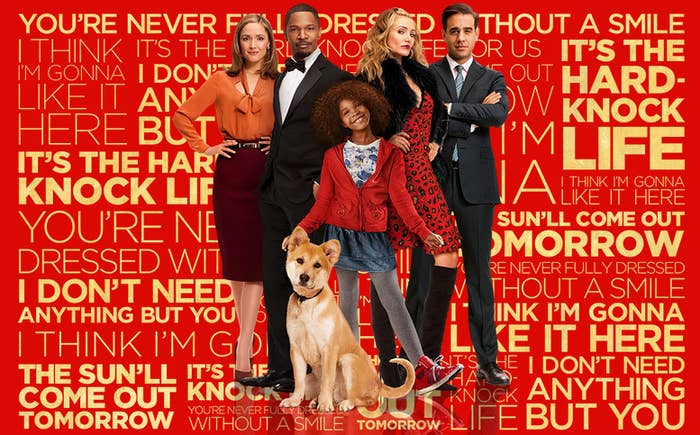 Only Annie is thought to have the potential to generate $100 million or more at the box office. Boxofficemojo.com currently forecasts a $95 million haul for the movie. Not even The Interview, the comedy starring Seth Rogen and James Franco as tabloid TV producers recruited by the CIA to assassinate North Korean leader Kim Jong Un — which by some accounts prompted the attack on Sony — is expected to make that much.
How much impact the leak of Annie has on its performance in theaters will go a long way toward determining how much of a financial hit Sony will ultimately take. The movie, due to hit theaters Dec. 19, is an ambitious reboot of the original with a marquee cast featuring Jamie Foxx, Cameron Diaz, and Quvenzhané Wallis, who holds the honor of being the youngest Oscar nominee in history, in the title role. It is also the kind of big, family-friendly musical spectacular that is immensely popular both in theaters and on TV — think Disney's Frozen, or NBC's upcoming live staging of Peter Pan this Thursday.
The appeal to children could fend off the impact of its leak. "Annie is a perfect holiday movie, and parents will still take their kids to go see it if they want to see it," said Chris Silbermann, founding partner at Hollywood talent agency ICM.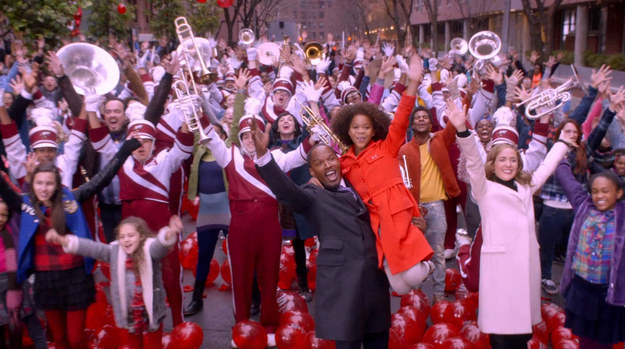 Phil Contrino, chief analyst at Boxoffice.com, said there is no real scientific way to calculate a precise dollar amount for the impact the leak may have on the box office performance of a film. Variables ranging from target audience to genre of film to buzz created from the leak all factor into a mathematical stew based more on sensibility than concrete logistics. Some even claim that strong positive buzz generated from a leak could actually help a film's box office performance, but that is still a minority opinion.
The industry reflex is to cite a 2011 Carnegie Mellon report saying that a pre-debut leak of a movie can trim as much as 19.2% from its box office gross. The report was widely cited earlier this year to explain why The Expendables 3 performed so poorly on its debut weekend, coming in $10 million less than expected in part because a high-quality copy of the movie leaked three weeks in advance and was downloaded by more than 2 million people.
While that is totally plausible, it is also a convenient excuse. Several sources BuzzFeed News spoke with also said that The Expendables 3 didn't do well because it simply was a bad movie that people weren't compelled to go to the theater to see. That, too, is totally plausible.
There will of course be some lost revenue as a result of the hack, and just as movie studio have "ultimates," which are astonishingly precise spreadsheets on how much money a film stands to make through theatrical, DVD, pay TV, on demand, streaming, and other distribution windows within a day of release, you can be sure Sony executives are currently running risk assessments on how much they stand to lose. But even here, the timing of the hack and the characteristics of the leaked films limits the potential damage.
Fury was released on Oct. 17 and is basically at the end of its theatrical run. Any financial damage it will absorb from the leak — it is so far the most pirated movie among the bunch, ranking fifth on TorrentFreak's list for the week ended Dec. 1 — is likely to be on home entertainment platforms. Still Alice, Mr. Turner, and To Write Love on Her Arms are considered low- to mid-budget movies with similar box office potential. Contrino estimated each of the latter three films' box office potential at between $25 million and $35 million.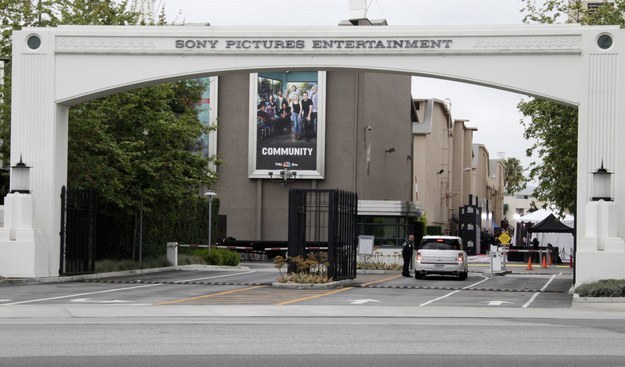 "It's tough to guess the impact in these situations but clearly between production, distribution and marketing costs, there is much at stake," said Paul Dergarabedian, senior media analyst for Rentrak.
The attack comes as Sony's entertainment division has been under pressure in recent years. It was the subject of an activist campaign by hedge fund manager Dan Loeb of Third Point in 2013, who criticized the unit for its uneven performance and bloated cost structure. Loeb failed in his bid to get Sony to spin off its entertainment assets, but he succeeded in getting the studio to reevaluate its greenlight process for films and to implement cuts aimed at achieving higher profit margins.
But even the worst case scenario for the box office isn't all that bad for Sony in absolute terms. Sony's entertainment unit alone generates about $8 billion in revenue annually, and it appears the leak will result in losses in the tens of millions, not the hundreds. For some perspective, Disney lost $200 million on one movie, John Carter, in 2012 — not because of a leak, but because it was a dud.
Even if all four of the unreleased movies that were leaked are duds, Sony likely still doesn't stand to lose that much. At least not financially. But as the full extent of the data made public is uncovered, the hit on the company could go far beyond the box office.