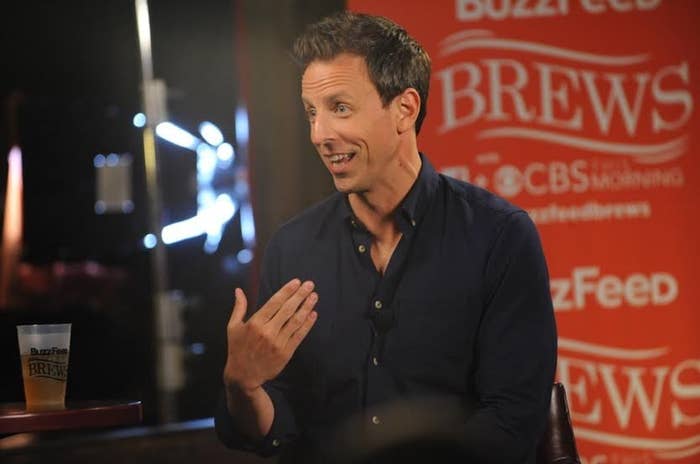 Seth Meyers, host of an eponymous late night show on NBC, is not the biggest fan of Time Warner Cable.
In response to a question about his cable provider during an interview with BuzzFeed CEO Jonah Peretti as part of the BuzzFeed Brews with CBS This Morning interview series, Meyers said "It's not great, I don't love it."
Meyers continued: "It is a little bit like, who loves their cable providers? I try to stay aware of the fact that the grass is always greener, but it is a cable provider. No one's loving their cable provider. I don't like them, no."
The irony of Meyers' comments is that his parent company, Comcast, is in the midst of acquiring Time Warner Cable for more than $45 billion. Comcast's surprise deal, announced in February, will add to its status as the nation's largest cable provider, while also making it the nation's largest broadband provider. Both Comcast and Time Warner Cable consistently rank among the worst companies for customer service – and Comcast also owns NBC.
Meyers, despite the jabs, was generally supportive of his corporate overlords at Comcast, saying that they "don't really touch Late Night for us."
"When new people are in charge of things, personality-wise you notice it," Meyers said. "I feel as though Comcast came in and had a real appreciation for the fact that the people in late night have been doing it for a long time and had a lot of respect for it and didn't come in to upset the cart, so that was really nice."
Watch the full clip below and check out the complete BuzzFeed Brews with CBS This Morning interview with Seth Meyers here.