Rihanna, Pink Help Live Nation Post Record-Setting Quarter For Concert Attendance
More than 21 million fans attended a concert at some point this summer.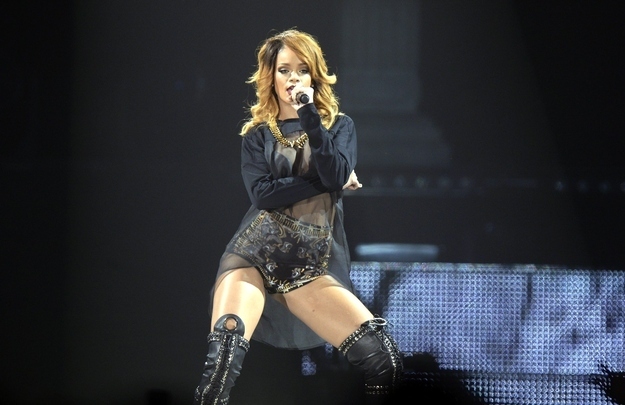 Rihanna, Pink, and country music artists like Jason Aldean helped lead Live Nation Entertainment to a record-setting quarter in concert attendance and the best quarterly financial performance in the company's history.
Live Nation, the nation's largest concert promoter, said attendance for this year's summer concert season grew a record-setting 27% over last year, attracting more than 21.2 million fans globally. Just under 45 million people attended concerts globally through September, a 17% increase from 2012.
The strong attendance led to a 15% increase in third-quarter revenue to $2.3 billion and a gain of 21% in operating income to $126 million.
"Consumer demand has come back strong for us this year, as we have had attendance growth across concerts globally, from new artists to the legends and everyone in between," Michael Rapino, Live Nation's chief executive, said in a statement announcing its earnings results.
According to Live Nation Chief Operating Officer Joe Berchtold, 19 artists have already played to more than 500,000 fans on tours promoted by the company this year, including Pink, Rihanna, and Aldean. The summer concert season also featured a number of festivals and, of course, the Jay Z and Justin Timberlake double bill. In terms of genres, Rapino said country-music concerts experienced the largest growth, attracting 47% more fans through September of this year compared with last year.
The company's concert segment generated $1.7 billion in the third quarter and $3.4 billion for the nine months ended Sept. 30, growth of 21% and 16%, respectively.
On a more granular level, Live Nation sold about 20.5 million concert tickets during the third quarter and and about 56.7 million through the end of September. Globally, Live Nation staged just over 5,000 concerts in the third quarter and 15,855 through September, an increase of fewer than 200 events over last year.