Order Is Restored To The House Of Murdoch
All Rupert Murdoch had to do to reposition his eldest son Lachlan as his successor, which is what he always wanted, was break up his media empire.
The house of Murdoch is back in order.
For the small price of dividing his media empire into two separate companies — one consisting of its high-growth cable networks, film studio and television business and the other its declining legacy newspaper operations — Rupert Murdoch got to reposition his eldest son, Lachlan, as his likely successor.
Lachlan today was named Non-Executive Co-Chairman of both 21st Century Fox and News Corp. His younger brother James, who serves as a director on the boards of both companies, was elevated to Co-Chief Operating Officer of 21st Century Fox.
"Rupert has wanted Lachlan back for a very, very long time," said one source close to the company. "But I did not see him coming back at this high of a level."
Lachlan, 42, had long been seen as the heir apparent to his father until he was unceremoniously forced out of News Corp in 2005. And while he has remained a board director since his departure, his involvement was minimal. He moved back to Australia and instead struck out on his own, founding an investment firm called Illyria and running a television business called Ten Network.
Lachlan's elevation caps perhaps one of the most tumultuous periods in the history of Murdoch's empire. The family seems to have weathered, at least from a corporate perspective, the News of the World phone-hacking scandal that nearly brought it to its knees — though former executive Rebekah Brooks is still on trial in London facing various charges, among them bribery of a public official and obstruction of a police investigation.
Murdoch also emerged from the divorce of his third wife, Wendi Deng, relatively unscathed from a corporate perspective, having only to give up properties in Beijing and New York as part of the settlement, but not any additional equity or voting control of his company.
The biggest concession forced upon Murdoch by the phone-hacking scandal, aside from humbling appearances before Parliament, was having to split his company in two, a long-wished for division by executives on the TV and film side who were tired of seeing their profits and cash flow used to prop up the declining newspaper assets. Ironically, the separation is likely what opened the door for Lachlan's return.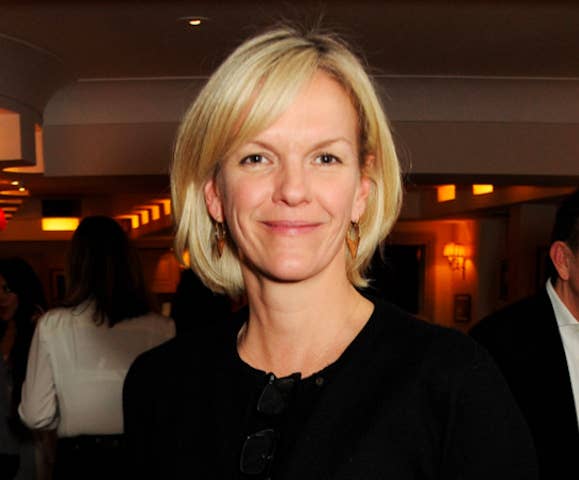 After Lachlan's departure, attention focused on his brother James, who at the time led News Corp's European and Asian operations, as the next in line to succeed his father. But the phone-hacking scandal nearly tore the family apart and cost James, 41, his job. Reports said Elisabeth Murdoch, the older sister of the two brothers from Rupert's second marriage, openly pushed for his removal from all executive positions at News Corp (he ended up relinquishing some). At the height of the phone-hacking scandal in 2012, Liz gave a scathing speech at the Edinburgh TV Festival, calling for more responsibility and ethics from the press — strongly implying that James failed in both capacities.
Coming shortly after she sold Shine, her television production company, to News Corp, the perception was that her actions were an attempt to argue her case to succeed Murdoch. But while Liz is considered by many to be a better operator than James and manager than Lachlan, astute News Corp observers knew that she never really had a shot at usurping either of her brothers at the top of the company — Murdoch, 83, has always preferred to have one of his two sons take over for him.
"Liz did the only thing she could do," said the source. "Her life is in London, she has the Prime Minister to her house, wrapping her arms around Rupert and James would have meant giving up her whole life."
The net effect of her actions is that Liz, despite having an equal say in the voting control in the company as her brothers, is once again on the outside of the Murdoch family inner circle. More importantly, a byproduct of the phone-hacking scandal is that it pushed Lachlan and James closer together.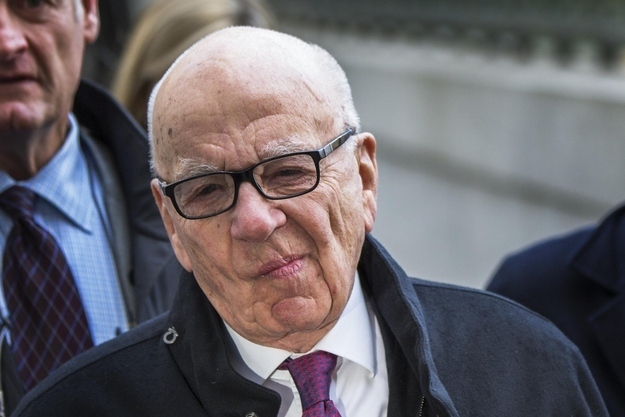 As a second source close to James said, "There is an alliance now between Lachlan and James that excludes everyone else."
Indeed, while some reports have painted Lachlan's ascension as a setback for James, that doesn't necessarily have to be the case. Now that the company is divided, "there is a lot of land to go around," said a third source close to the company, "it doesn't have to be a zero sum gain."
While Lachlan is now Non-Executive Co-Chairman of both 21st Century Fox and News Corp. he still lacks an operational role at either company. His greatest successes during his initial rise at the company were on the print side — he served as publisher of the New York Post when it finally surpassed rival tabloid The Daily News in circulation in 2005, an achievement of epic proportions inside News Corp and to his father. Conversely, an argument can be made that Lachlan was out of his depth when dealing with the sharp elbows of executives on the film and TV side of News Corp's operations, most notably former COO Peter Chernin and Fox News leader Roger Ailes.
For his part, James' skill set is almost precisely the reverse. Under his leadership, the company's Sky and Star television operations in Europe and Asia thrived. He is seen as every bit as cutthroat in business and politics as his father. And of course it was his lack of oversight at the company's newspaper group that almost led to his downfall.
The new leadership configuration basically ties James to Murdoch's top lieutenant Chase Carey at 21st Century Fox and Lachlan to his father's second-in-command at News Corp, Robert Thomson. It also sets up one of two succession scenarios: one in which each son will serve as Chairman and CEO of 21st Century Fox and News Corp, respectively. The other in which Lachlan serves as the Chairman of both boards and CEO of News Corp and James serves as CEO of 21st Century Fox.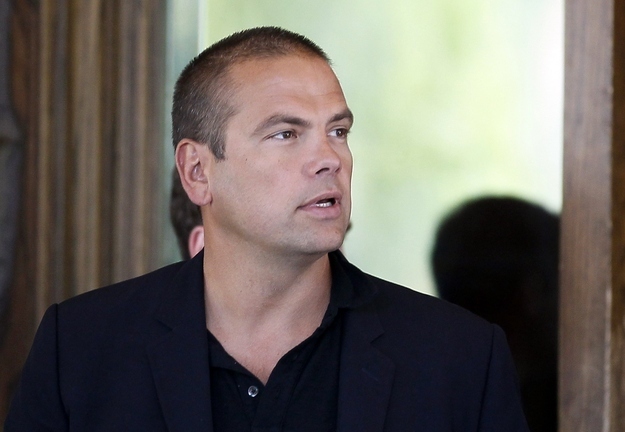 This is the clean, frictionless, utopian view of how things may play out. Of course, everything that happens inside Murdoch's empire is born out of battle. Alliances are constantly shifting. Back in 2011, when James's position was at its most tenuous, Murdoch actually went so far as to endorse Carey as his "under the bus" scenario successor, and it remains unclear how he would respond to the idea of reporting to James. Liz, as well as Murdoch's daughter from his first marriage, Prudence, all have voting rights in the company, which means that either of the brothers could theoretically lobby one or both of them to the detriment of the other. (Grace and Chloe, Murdoch's two daughters from his marriage to Wendi Deng, have a financial stake in the company but no voting rights.)
And then there is the matter of Roger Ailes, the powerful head of Fox News who openly clashed with Lachlan and, according to reports, at one point threatened to leave the company because of him. Though he has no voting rights in the company, Ailes is still a very powerful figure inside the company, with his channel among its most profitable assets. A new contract Ailes signed in 2012 keeps him atop Fox News through the 2016 election, but by then Murdoch will be 85, and perhaps finally ready to officially have Lachlan or James took over day-to-day operations.
Or, as the first source put it, "This allows Lachlan to have more participation in the companies. But as far as what the next two or three moves are, I don't know."