Old Media Is Not Dead: Why Hedge Funds Have Fallen In Love With CBS
Some of the smartest money on Wall Street is betting that CBS shares can go a lot higher. How the oldest of old-media companies became a hedge fund darling.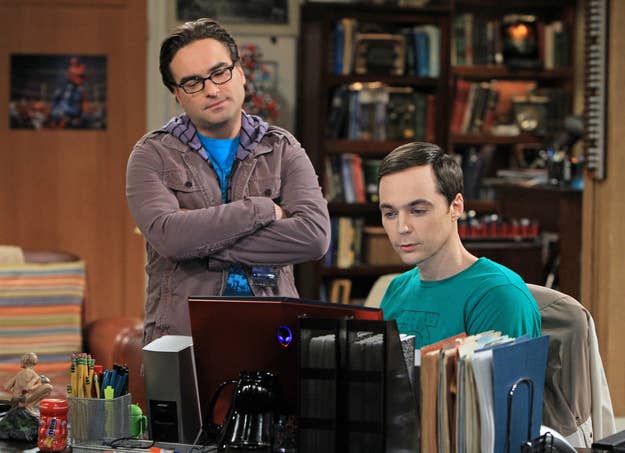 Even though shares of CBS have gained an astounding 1,500% over the last four years and closed trading Tuesday at $51.03, some of the smartest money on Wall Street thinks its stock can go higher still.
More precisely, hedge funds appear to have fallen in love with CBS stock, among them managers George Soros and Ray Dalio, who runs the industry's largest fund.
According to data supplied by Insider Monkey, at the end of the first quarter there were 65 hedge funds holding long positions in CBS, an increase of 15 over the 50 hedge funds reporting long positions at the end of 2012. In financial speak, a "long" position means that an investor is betting that a stock will gain in value over time. The total value of hedge fund positions in CBS at the end of March was $3.6 billion, an increase of almost $2 billion from the end of 2012.
In total, 295 hedge funds created or added to their CBS holdings in the first quarter, including Soros Fund Management and Dalio's Bridgewater Associates, based on figures compiled by regulatory filings database WhaleWisdom.com. By contrast, 258 opted to take the profit in front of them and sold some CBS shares in the quarter. But only 48 out of 601 hedge funds owning CBS shares decided to close out their positions entirely. For the quarter, CBS ranked as the 10th hottest stock for hedge funds, according to WhaleWisdom.
The confidence in CBS stock among hedge fund managers goes against the conventional wisdom that old media, particularly CBS, which is the oldest of old-media companies, is dead. Quite the opposite, in fact, financially it is thriving.
"There has been an overall reevaluation of content in the market based on all new revenue streams," said Needham & Co senior entertainment analyst Laura Martin.
Coatue Management, which is run by Philippe Laffont, one of Julian Robertson's Tiger Cubs, purchased 10.8 million CBS shares during the first quarter, increasing his position from 1% to more than 8%, according to Insider Monkey. Laffont has poured $650 million into CBS, making it the third biggest holding in his $6 billion fund.
Keith Meister, a disciple of legendary (and legendarily feisty) investor Carl Icahn, added 650,000 CBS shares to his Corvex Management fund in the first quarter, making it the fifth largest hedge fund holder of CBS stock with 2.45 million shares worth $114.4 million, according to WhaleWisdom figures.
Greenlight Capital, run by activist investor David Einhorn, owns 3.6 million CBS shares with a market value of $167.4 million. Einhorn held the largest hedge fund position in CBS at the end of 2012, but sold 1.8 million shares in the first quarter, capitalizing on CBS' share price gains to take some profit.
CBS shares touched a low of $3.09 on March 9, 2009. Since then they have exploded to more than $50 on the back of its mainstay broadcast network and a host of new revenue streams that were either minor or did not exist in 2009. The S&P 500 is up 146% over that time; CBS ranks as the second-best-performing stock in the index since 2009.
For instance, while international revenue barely registered for CBS in 2009, it expects to generate $1 billion overseas this year. Likewise, retransmission payments, which are the fees television distributors pay to air CBS' signal, are expected to hit $1 billion by 2017, up from literally nothing five years ago.
But CBS, like other media companies, has Silicon Valley to thank for driving its biggest new revenue line: streaming media. The more cash-rich tech companies such as Netflix, Amazon, Google, Apple, Intel, and others bid against each other for streaming video rights, the more they are fattening the bottom lines of media companies like CBS.
Its broadcast network, which airs The Big Bang Theory, Two and a Half Men, NCIS, and other widely watched shows, also finished the season No. 1 among 18- to 48-year-olds in the ratings.
CBS earlier this month reported its best earnings quarter ever, with record revenue and net earnings of $4.04 billion and $463 million, respectively.
Taken together, those factors are why the smart money on Wall Street is buying into CBS.