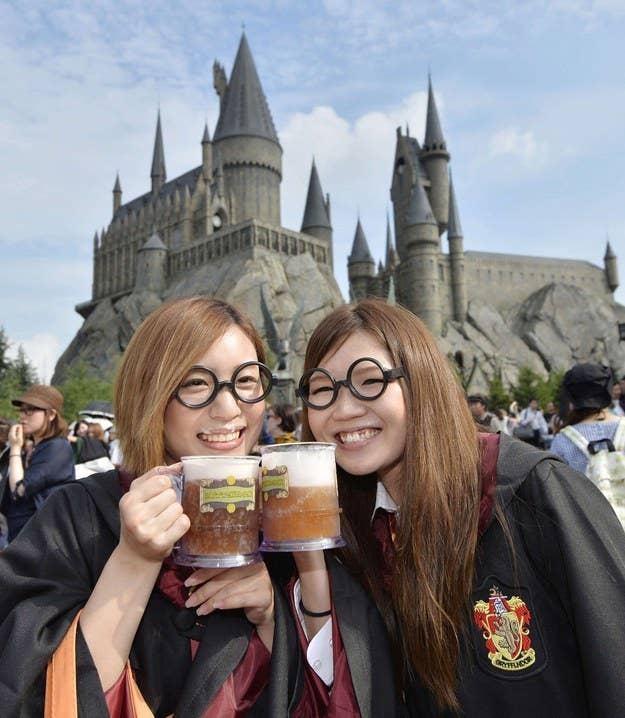 Pop quiz: what company operates the second-largest theme park business in the U.S., after Disney?
No, it's not Sea World or Six Flags. It's Comcast.
Lost amid everything else Comcast owns, from the largest cable and broadband business in the U.S. to NBC to Universal Studios, is the fact that the company also operates Universal-branded theme parks. To be sure, Comcast is so big — generating $51 billion in revenue through September 30 — that its theme park business ranks as both the second-largest in the country and also one of the company's smallest units.
That dichotomy has masked the fact that Comcast's heavy investments to upgrade its theme parks and build new attractions is starting to pay big dividends. For the third quarter, theme park revenue increased 18.7% to $786 million and operating cash flow rose 16.9% to $402 million. On a percentage basis, theme parks are the second-fastest growing segment by revenue at Comcast trailing only business services. And they're the fastest-growing by operating cash flow.
So far this year, Comcast's theme parks have increased revenue 13% to $1.9 billion and operating cash flow 9% to $816 million.
Comcast has been investing heavily in the Universal theme parks since buying into NBC in 2011, pouring hundreds of millions of dollars into new attractions like "The Wizarding World of Harry Potter" and "Despicable Me" and added hotel capacity to accommodate more visitors.
Comcast chief executive Brian Roberts said in January that the company planned to "double down" on theme parks, and said today during its earnings call that the unit's strong performance is what gave Comcast the confidence to form a partnership in China to develop a new theme park in Beijing.
Disney, which plans to open a new park in Shanghai next year, is still the world's dominant theme park operator, with that division bringing in $14 billion in revenue and $2.2 billion in operating income last year. For comparison, Sea World, which ranks behind Disney and Comcast in size, said in August that it expects revenue for the year to fall by around 7% to less than $1.5 billion.