Here's What Advertisers Should Really Be Doing To Pressure The NFL
Stern statements from brands like Pepsi and Anheuser-Busch aren't really damaging the league. If they want to affect real change, they need to hit the league and its owners where it hurts most — in their wallets.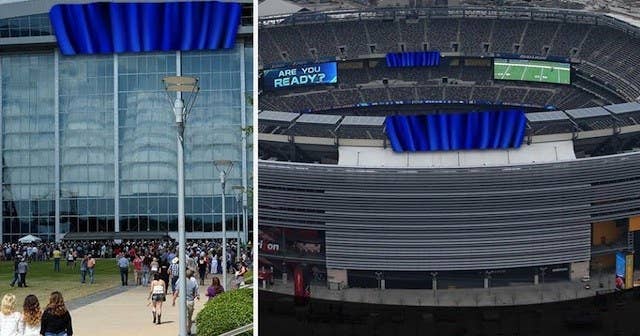 "NFL Sponsors Speak Out — But Keep on Advertising," read a headline atop a Wall Street Journal article today that went on to explain that brands are struggling with "how to make a strong statement against wrongdoing like domestic violence and child abuse without jeopardizing their lucrative and mutually beneficial deals with the league."
Put differently, what brands are actually saying in a more diplomatic way is, "Hey, we don't like that Ray Rice knocked his wife out cold and Adrian Peterson beat his kid but what are we going to do, there's tens of millions, if not hundreds of millions, of dollars at stake."
The calculus they rely on to inform that view is fairly straightforward: TV, though weakened, is still the dominant mass advertising platform, and football is the dominant driver of a mass audience on TV, so brands have no choice but to maintain a cordial relationship with the league.
"In a world where you can't get a big audience anymore, where the hell are you going to go?" one major NFL advertiser anonymously told the WSJ. "Obviously, we don't condone violence against women, but how is it the right thing to do for our shareholders to pull out of the NFL?"
But the "doing right for our investors" argument is bullshit, rooted in not one but two false presuppositions — that brands are powerless in the face of the almighty NFL, and that taking a stand against the league is an all or nothing proposition. There's a middle ground between severing ties completely and caving.
Anheuser-Busch said it was "disappointed and increasingly concerned" by the recent incidents and that it was "not yet satisfied with the league's handling" of the situation. Pepsi CEO Indra Nooyi, who Fortune today named the third most powerful woman in business and whose company ranks as the NFL's biggest sponsor, said she was "deeply disturbed" by a few players' "repugnant behavior" and "the NFL's acknowledged mishandling of these issues."
Harsh as these statements are, however, the only damage they are causing is to reporters' inboxes. Beyond bad PR, they aren't really hurting the NFL. The truth is that brands can issue all the statements they want, but if you don't hurt the league and its owners in their wallets nothing will change. What good is having a spine, after all, if it is made of rubber?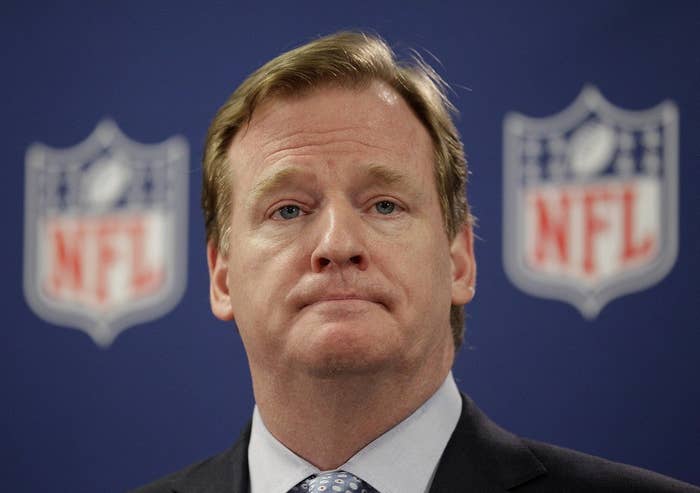 There are measures brands can take that would send a lot stronger message to the NFL and its commissioner, Roger Goodell. It's not like they don't have leverage in negotiations — Anheuser-Busch, Pepsi, Verizon, and McDonald's, all league sponsors, are collectively worth just under $580 billion.
They could, for instance, cut their advertising budget with the league by 10%, or even 5%, next season. They could seek a discount, call it a penalty fee, of the same amount during the next negotiations for indirectly being associated with domestic violence and child endangerment. They could ask for a credit similar to the "make goods" that TV networks offer brands when show ratings don't reach guaranteed levels to be given to a charity of their choosing.
Or what if every NFL sponsor ran one less commercial during this Sunday's games and in its place ran a domestic violence PSA or a statement condemning the league's actions or even just a black screen? These are among the world's most popular brands; viewers won't have recall failure if they see 14 Bud Light commercials instead of 15.
Or, better yet, what if Pepsi and Anheuser-Busch pulled its products from NFL stadiums for one game, forcing the league and team owners to supply beverage concessions themselves? And if that is too extreme, what if the company blacked out all its signage as a symbolic protest? Covered up all its soda fountain taps, cups, and billboards around the stadium. How strong of a message would it send to Goodell if AT&T and Met Life draped black covers over the signage at their respective stadiums?
Imagine if this Sunday and Monday the NFL's broadcast partners — CBS, Fox, NBC, and ESPN — blacked out one game as a form of protest.
None of this will happen, of course, in part because fans would be outraged. NFL games or shows centered around games have ranked as the top three highest-rated broadcasts on TV for the last two weeks.
Plus all these sponsors and partners likely have contracts with clauses that prevent such actions or impose onerous penalties to deter them. But contracts are violated all the time and either nothing happens or minimal collateral damage occurs. If ever there was a time for a brand to test the NFL's power and its leverage within it, now is that time. These suggested actions, in the grand scheme of things, are minimal and the remaining money these brands spend with the NFL would still be large enough to paralyze it from taking severe action against them. And optically for Goodell and the NFL, what would look worse than going after a brand for backing up its claims of morality with actual action?
Beyond contracts, though, none of this will happen because money is involved and money corrupts completely. Those four television networks are paying the NFL about $43 billion for the broadcast rights to its games from this year through 2022. Anheuser-Busch pays the league around $200 million annually; Pepsi about $100 million. It can be assumed that the revenue these brands generate from consumers is orders of magnitude greater than what they spend with the NFL. It would also be safe to assume that in some NFL stadiums this Sunday one of these very outraged corporate sponsors will be in a luxury box hosting a "networking event" for clients, vendors, or reporters who cover them. Disgust, after all, is a lot easier to swallow with caviar.
That's why, at the same time these brands were condemning the NFL's handling of these recent incidents, they also took pains to praise the league and Goodell. It's no different than what happened during this year's Winter Olympics in Sochi when sponsors said the LGBT and human rights concerns in Russia were an IOC issue and kept on advertising.
Nooyi called Goodell "a man of integrity" who will "do the right thing" in Pepsi's statement. In a statement issued Thursday, Verizon CEO Lowell McAdam said that his company "can be far more effective in preventing domestic violence by remaining in the arena with our partners at the NFL."
"How will it affect our brand, the pundits ask? Will we or won't we pull our advertising? Did we say too much, or not enough, in our public statements about the NFL's handling of these incidents?," McAdam rhetorically asked in his statement before answering, "To me, all these questions are beside the point."
To many others, however, they get directly at the heart of what matters if any real change is to occur with the NFL — and that's the league's bottom line.