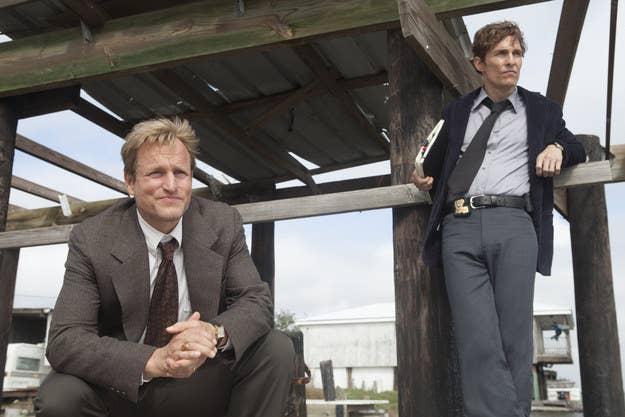 HBO, which last year struck a deal with Amazon to make its original programs available for streaming, announced today a partnership with internet conglomerate Tencent Holdings to bring its shows to China for the the first time ever.
The deal, which was announced at a conference in Beijing, makes Tencent the exclusive provider of HBO shows for streaming in China. Included among the shows that will be available to Chinese audiences via Tencent Video are Game of Thrones, Boardwalk Empire, Rome, Newsroom, True Detective, and others.
Other terms of the deal were not provided, among them how much Tencent is paying HBO to license its shows, whether all seasons of a show will be available at once or have a staggered release, and if it was negotiated exclusively or if it was an auction process open to other bidders such as Alibaba.
HBO structured its Amazon deal earlier in the year very carefully so as to avoid cannibalizing subscribers to its main pay-TV network. Under that deal, previous seasons of newer HBO shows, such as Girls, Newsroom, and Veep only become available approximately three years after airing on HBO. While neither side disclosed financial terms, using previous deals with other networks and streaming services as a guide, analysts estimated that HBO will receive about $200 million per year from Amazon. A source with knowledge of the deal told BuzzFeed News at the time that HBO negotiated exclusively with Amazon and didn't put its content up for auction.
Chinese internet companies such as Tencent, which focuses on social networking via WeChat and gaming, and Alibaba, which dominates e-commerce globally, are in a pitched battle for users and advertisers and view movies and television shows as a way to differentiate their platforms from each other. Those companies and others have collectively spent around $1 billion on streaming deals for movies and television shows over the last two years. Shortly after Alibaba's IPO in September, which raised $25 billion and ranks as the largest initial public offering ever on a U.S. exchange, its CEO, Jack Ma, met with pretty much every Hollywood studio head with the aim of striking streaming deals.
In September, Guo Guangchang, the billionaire chairman of China's Fosun Group, agreed to invest what reports claim is in excess of $100 million in former Warner Bros executive Jeff Robinov's new production house Studio 8. A month later, Japan's Softbank, which owns about one-third of Alibaba and raised about $4.6 billion in that company's IPO, struck a deal to invest $250 million in Legendary Pictures, which has helped finance or produce such films as Godzilla, 300, and the Dark Knight franchise. Prior to its Legendary deal, Softbank was rumored to be close to buying Dreamworks Animation for $3.4 billion. Other, earlier deals have also been struck between Asian companies and studios like Disney, Fox, and The Weinstein Company, among others.
But the companies must balance the desire for foreign entertainment content, particularly from the U.S., against the onerous censorship restrictions of the Chinese government. A number of shows have been deemed "obscene" and ordered to be taken down, among them CBS's Big Bang Theory and The Good Wife. The Chinese government also has strict limits on the amount of foreign content a streaming service can offer.
HBO's shows are known for pushing the boundaries, with many of the titles included under the deal with Tencent featuring sex, murder, drug use and other vices as core plot devices. Presumably, the HBO shows Tencent is licensing will be subject to approval and censorship by Chinese authorities. Tencent said only in its release announcing the deal that it hopes the shows will be available to users in the "very near future."