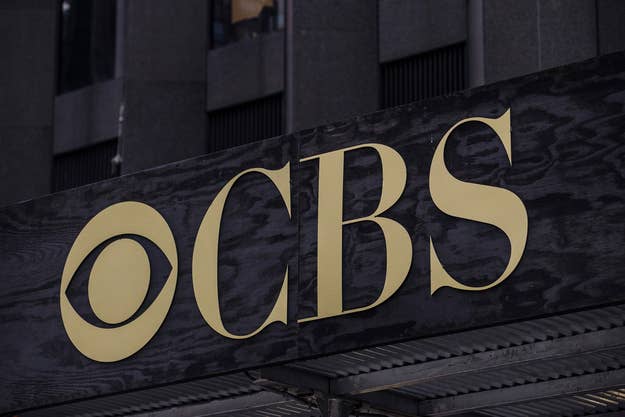 The news and interactive divisions of CBS have been quietly developing a digital video service that continually streams content 24 hours a day and leverages reporting from its existing news staff and content from the broadcaster's archives onto new distribution platforms, according to two sources close to the situation.
These sources said CBS is currently in talks with distribution companies to carry the service, though no deals have been signed and an official launch date is still several months away at the earliest. The service is said to be a pet project of CBS News President David Rhodes, who has developed a close relationship with CBS Interactive President Jim Lanzone since both joined the company within a month of each other in 2011. Sources said Rhodes sees the product as a digital cable news channel that in essence would make up for the company's lack of an actual cable television news outlet.
"You've heard people say that this is the golden age of TV, but that primarily refers to the entertainment side," said one of the sources. "[Rhodes] thinks news should be a part of that golden age and be available to stream on devices just like entertainment content."
According to both sources, that means having CBS News content available as a standalone product for streaming for smartphones and tablets, on game consoles like Microsoft's Xbox or Sony's Playstation, on over-the-top TV distribution services such as Roku or Apple TV, and on online video platforms like Hulu Plus or YouTube, for instance. The service under development would be separate and distinct from both other CBS News-branded and show-specific (i.e., 60 Minutes) websites and apps.
These sources said CBS could partner exclusively with a distributor for the initial launch, though the preference would be to have the app as broadly distributed as possible.
Calls for comment to CBS News and CBS Interactive were referred to a corporate representative who said only, "There are all kinds of exciting opportunities offered by new platforms, and we intend to keep pursuing them. We are currently talking to a number of partners along these lines, but beyond that, decline to comment at this time."
At first blush, the idea of CBS News creating a 24-hour digital video service seems quixotic since it features one of the oldest audiences in TV, with an average viewer age in the mid-fifties. But as digital adoption increases, more and more older viewers are getting onto connected devices, mobile or otherwise.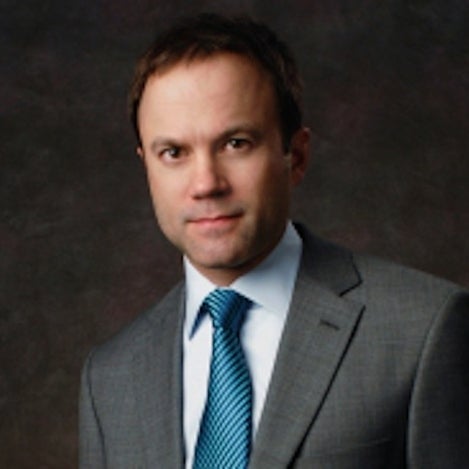 CBS News President David Rhodes and CBS Interactive President Jim Lanzone.
CBS News has long been at a disadvantage to rivals NBC and Fox due to its lack of a sister cable news network. Not only do NBC and Fox get funding through advertising on their broadcast networks to support their news operations, but also through the hefty carriage and advertising fees collected by MSNBC/CNBC and Fox News/Fox Business, respectively.
Indeed, the 15-year rumor going around the TV news business is that CBS News will merge with either CNN or Bloomberg News as a way to cut costs while sharing news-gathering resources. And while CBS News has had periodic talks with those outlets about merging throughout the last decade, they've always broken down over price or control issues.
More recently, ABC News, which, like CBS News, also lacks a sister cable news network, has found broad reach through a successful content-sharing agreement with Yahoo. The Yahoo–ABC News partnership ranks as the top general news and information destination according to comScore, reaching more than 80 million unique visitors monthly.
According to the sources, the thinking inside CBS is that the cable news business is a mature market and getting into it now is a mistake. Instead, as more people access news content via devices connected to the internet, the feeling is that a continuous, streaming digital product makes more sense.
"The digital universe is still congealing, and they're trying to figure out what something might look like 20 years from now instead of what it has looked like over the past 30 years," said one of the sources about CBS' thought process.
In fact, given that distributors are increasingly seeking to have clauses built into contracts with cable TV outlets to restrict what content they can put online, a digital streaming service could actually be seen as an advantage as news audiences move to mobile adoption. Of course, CBS News has obligations with its broadcast affiliates that it needs to uphold as well.
What the final product will look like is still being determined and in large part will depend on the number and size of the distribution partnerships CBS signs. Sources said CBS is considering bringing on additional staff to create original content for the service, but that will ultimately depend on how the business model shakes out — whether revenue will be derived by advertising, subscription, or both and how it will be divided among the partners. Sources said that part of the equation is being led by Lanzone, who is spearheading talks with distributors and whose Interactive unit runs the digital operations for CBS News from a sales, marketing, and technological perspective.