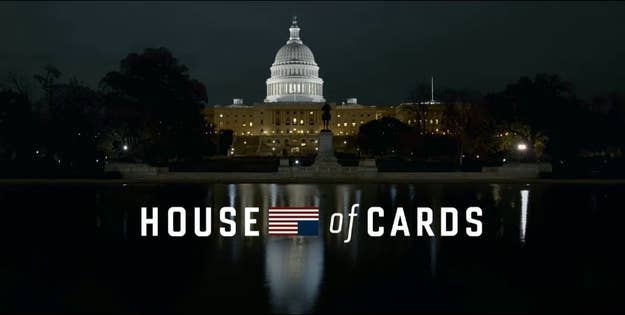 On Friday, Netflix will release the entirety of the second season of its Emmy-winning original series House of Cards. The release date is perfectly timed to leverage a long holiday weekend — not to mention a serendipitous snowstorm — into a feast of binge viewing.
By the end of next week, if the past trend holds, there will likely be a press release touting how viewing for the premiere increased sequentially over past shows in their first week on the service. Stories will follow proclaiming the second season a bigger hit for Netflix than the first.
What there won't be, however, are any figures to support these claims. There will be no data on how many people watched one, some, or all of the show. There won't be data on number of streams or hours watched. That's because Netflix notoriously doesn't provide those figures.
Such a stance, and the general acceptance of it, is unique in this brave new world that we now call video viewing. Under the old nomenclature of TV, for instance, not releasing ratings data simply would not be tolerated. Imagine, for instance, that the day after Mad Men returns on April 13, AMC sent out a press release claiming it was a huge hit — without providing any ratings figures. Television critics would first shit the bed, then crucify the network.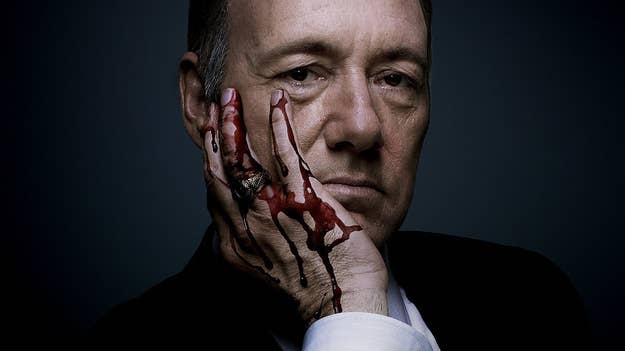 Netflix gets a pass because its lack of disclosure is rooted in its business model.
"We don't release ratings because we don't sell advertising or negotiate for retransmission rights," said a Netflix representative, referring to the fees cable operators pay to television networks to distribute them. "Plus, measurement over the kind of time period used for ratings makes no sense in the on demand universe. We don't mind whether people watch a series in the first week, the third month, or the fourth year."
More bluntly, other networks exist primarily on advertising revenue, and therefore need to provide ratings to justify the rates they are charging media buyers. But since Netflix doesn't run advertising around its programming, ratings are inconsequential. Similarly, Netflix currently isn't distributed by cable or satellite operators, and so doesn't collect a fee from them for carriage that would need to be supported by showing how many people are watching its shows.
"There's no revenue tied to ratings for Netflix, so I'm not sure it matters to its economic model if there are 2,000 viewers or 2 million viewers," said Needham & Co. entertainment analyst Laura Martin. "Original programming is a marketing hook for them to get people to realize the value of the bundle."
Implicit in Martin's comment is the notion that investors don't care how many people are watching Netflix's original programming — just as long as they keep subscribing. And last year they subscribed in droves, with just under 6.27 million members signing up for the service in the U.S. and another 4.81 million joining overseas, for a total of 11.08 million new subscribers last year.
Juxtapose that against a survey conducted by Wedbush Securities analyst Michael Pachter in October of last year that said of 66.5% of respondents who said they had watched an entire season of one of Netflix's original programs, only 26.5% said they preferred House of Cards. According to Pachter, that implies that only 5 million out of 20 million people who watched a Netflix original show thought House of Cards was the best of the bunch. Orange Is the New Black actually scored higher, with 31.1% of respondents preferring that show. Netflix's other original shows include Lilyhammer and Arrested Development, among others slated for debut this year.
What these two data points suggest, rather quixotically, is that the hype and attention around Netflix's original shows raises awareness among consumers, who then sign up for the service not necessarily to watch those shows but because they are attracted to all the other content (most of it supplied by traditional TV networks) the service offers. The fact that they offer it all on demand and for a low price makes it even more appealing to consumers. The findings from a July report by research firm GfK underscore that dynamic: The study showed that based on data culled from regular Netflix users during a random week in April, shows from AMC and even NBC and Fox garnered more viewership than House of Cards, which for this particular week accounted for less than 1% of TV shows viewed by the users. (To be fair, the entirety of the first season debuted in February, so viewership was probably much higher then and died off after the binge.)
"Whether or not House of Cards is a hit, more people keep coming onto Netflix," said BTIG analyst Richard Greenfield. "If subscribers keep growing and margins keep expanding it looks like a smart decision."
There is another business rationale at play as well. If subscribers keep flocking to Netflix and its stock price continues to soar and its profitability increases, well then that is only going to end up costing the company more money. The more money it makes from content other people are supplying, the more the people making that content are going to charge them.
"If the shows are massive ratings hits, the only thing it will do is drive up the price Netflix has to pay its production partners," Greenfield notes.
So keeping quiet helps keep costs down.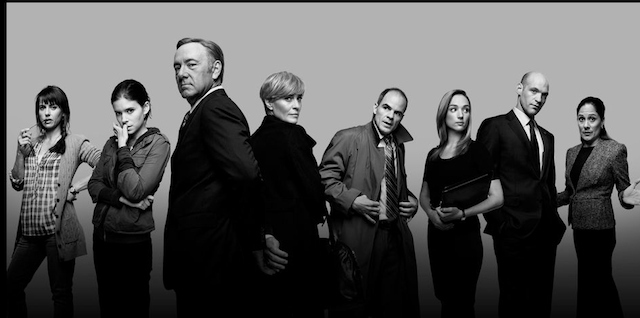 While Wall Street totally swallows these arguments — Netflix shares gained almost 300% last year, making it the best performer in the S&P 500 and Nasdaq 100 — Netflix's competitors don't.
Rivals argue that if Netflix is going to bill itself as a TV network, then it should be subject to the same requirements as other TV networks — just because it is distributed over the internet shouldn't make it exempt from releasing ratings.
One of the harshest critics of Netflix's refusal to give ratings figures has been FX Network CEO John Landgraf. The executive has complained that Netflix has more data about its users than most networks and could supply an "apples to apples comparison" if it desired. He also said that releasing figures on viewers who sampled a program as opposed to watch a full episode was disingenuous.
"If I were the mayor of TV, I think all competitive industries should have verified, third-party info," he told an audience gathered at the Television Critics Association press tour in August. "I don't know who is watching their shows, but I know that they're good."
At bottom, Landgraf is vocalizing the frustration shared by many of his network peers, which is: If Netflix says a show is a hit, what does that mean?
From the vantage point of Netflix's competitors, saying something is a hit implies large viewership. In the absence of that, basing the claim solely on rave reviews should come with a qualifier, as in "critical hit."
Moreover, critics say Netflix should release ratings data simply because of its own proclamations that it wants to be the next HBO. After all, HBO, Showtime, Cinemax, and Starz all don't have advertising and yet they release ratings information for their shows.
For instance, the premiere episode of HBO's new show, True Detective, scored the highest ratings for an original series on the network since Broadwalk Empire in 2010, nabbing 2.3 million viewers for its first airing. In an interview with BuzzFeed shortly after the debut, HBO Chief Executive Officer Richard Plepler predicted the show would "cross 8 million viewers on average" this season when cumulative figures from DVR and on-demand viewing are considered.
"We give a number on everything, they don't do that, I know," Plepler said in response to a question about the different about between his network and Netflix regarding ratings.
Part of the reason why HBO and other networks of its ilk give a ratings figure when they don't really have to is to show the producers and actors and directors that people are watching their networks. It is a way to reassure the creative community that their labors of love will be watched. What they are signaling is this: Bring your original stuff to us — or sell us your movies in the case of theatricals — and this is a reasonable estimate of how many people will watch it.
The biggest risk Netflix is taking in not releasing ratings is hoping that the talent community will simply put its faith in the company and continue bringing projects. So far that has been the case, with the producers of the documentary Mitt and the AMC spin-off of Breaking Bad, among others, choosing Netflix.
But it is a risky strategy. As Greenfield notes, "if the content is bad, then subscribers will fall and Netflix shares will collapse."
Put another way, one slip-up and the whole thing could collapse like a house of cards.