Disney Names Ben Sherwood As New Leader For ABC
The announcement comes less than two weeks after Anne Sweeney said she would be leaving. A successor to Sherwood at ABC News has not yet been named.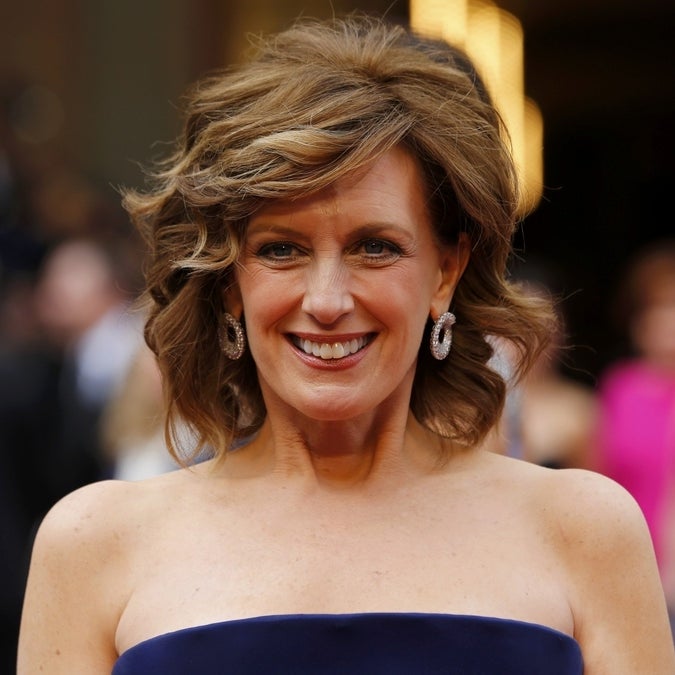 Anne Sweeney and Ben Sherwood
Disney Chief Executive Bob Iger said he wanted to move fast in naming a replacement for Anne Sweeney, who stepped down March 11 as the president of Disney/ABC Television Group after an 18-year run with the company.
And boy did he — Iger today named Ben Sherwood, who currently serves as president of ABC News, as Sweeney's successor. Sherwood, a former executive producer of Good Morning America who returned to ABC News in 2010, will officially assume his new position on Feb. 1, 2015.
In making the announcement, Disney cited a litany of Sherwood's accomplishments since returning to the company after authoring books The Survivors Club: The Secrets and Science That Could Save Your Life and The Death and Life of Charlie St. Cloud, which was made into a movie starring Zac Efron. First among those accomplishments was leading Good Morning America to the top of the morning news ratings, unseating NBC's rival Today Show after 16 years.
Sherwood is also credited with establishing two of ABC's biggest partnerships, a content sharing arrangement on the digital side with Yahoo and a new lifestyle and entertainment network with Univision aimed at the U.S. Hispanic audience dubbed Fusion.
"These reasons, and many others, make Ben the ideal candidate to oversee the future of the Disney/ABC Television Group," Iger said in a statement.
Sweeney, who was named "The Most Powerful Woman in Hollywood" by industry trade magazine The Hollywood Reporter five years running, and Iger jointly announced her decision to leave in a lengthy interview with that very publication. And while both executives took pains to paint the decision as Sweeney simply moving on to the next stage of her career, a confluence of events, including the underperformance of ABC, the rise of ESPN and the fact that Sweeney was essentially left out of the race to succeed Iger as Disney's CEO when he steps down next year, loom as potential background factors in her exit.
The matter of who will succeed Iger, who plans to step down as Disney's Chairman and CEO in June 2016, is still open for debate. Speculation has centered on Tom Staggs, the chairman of Disney Parks and Resorts, or Chief Financial Officer Jay Rasulo. Back in 2009, Iger made the two executives swap jobs to both broaden their experience and better evaluate them as CEO candidates. But Iger has not formally named either as his second-in-command and last week sources told BuzzFeed that it wouldn't be surprising if Iger extends his contract — which he has done once before – and stays at Disney beyond his current departure date.
In tapping Sherwood, Disney appears to be hoping he can sprinkle some of the turnaround magic he used on ABC News for the network's entertainment division. ABC has been a sore spot from both a ratings and financial perspective for Disney in recent years, with the network and NBC seeming to battle it out every year to avoid last place. Macro trends in the broadcast industry, among them declines in ratings and advertising due to viewer flight to cable and other leisure entertainment, have eaten into ABC's revenue and profit. It currently ranks as Disney's smallest division.
Further, unlike Disney's film studio operations — which also include the Pixar, Marvel, and Lucasfilm brands — ABC doesn't create signature branded content that can be leveraged throughout the company's theme parks, consumer products, and other divisions, creating a virtuous cycle of revenue generation.
In addition to ABC, Sherwood will now also oversee cable networks ABC Family and Disney Channel, as well as Disney's radio, publishing, television stations, and other assets.
"I am honored and humbled that Bob has entrusted me with this great responsibility and amazing opportunity," Sherwood, 50, said in a statement. "I must also thank the remarkable people of ABC News who inspire me every day with their creativity, dedication and spirit. I will keep their commitment to excellence and their fierce competitiveness firmly in mind as I move forward to meet this exciting new challenge."
Sherwood will continue to oversee ABC News during his transition to his new role until a successor is named.