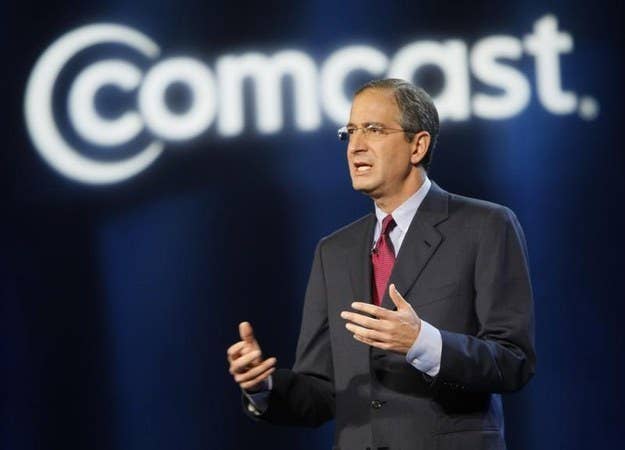 Speaking publicly for the first time since both HBO and CBS announced plans to sell a streaming-only service directly to consumers, executives from Comcast, the largest cable operator in the U.S., said they were surprised by the moves and warned that the networks risked hurting their existing businesses.
"I was surprised by both of them for different reasons," said Steve Burke, who runs NBC Universal for Comcast, on the company's third-quarter earnings call today. "We all ought to be prepared to be surprised once in a while. But I don't think distributing to consumers via the internet is an easy thing to do."
Burke praised HBO, in particular, as having "probably the most elegant, economically attractive business model of anybody who has ever been in the television business" while simultaneously saying that the network risked cannibalizing existing customers by selling directly to consumers.
Comcast, of course, is intensely interested in protecting the cable bundle, the package of networks it offers to consumers who pay it for a video subscription. But at the same time, executives acknowledged that viewing habits are shifting away from the traditional TV set toward computers and mobile devices and that, as a result, consumers may be interested in a smaller bundle of networks.
"I do think our existing business model is very strong. This quarter, next quarter, future quarters will show that many people want these bundles," Comcast Chief Executive Brian Roberts said on the call. He conceded, however, that "for younger generations more and more viewing is happening away from the traditional TV set and we have evolved our products and services to better engage with them."
Comcast's earnings report reflects the changing landscape. For the three months ended Sept. 30, Comcast lost 81,000 video subscribers but gained 315,000 broadband subscribers. The company now has almost as many internet subscribers as it does video subscribers — 21.6 million for the former, 22.4 million for the latter.
Overall, Comcast reported a 4% gain in revenue for the quarter to $16.8 billion and a nearly 50% jump in net income to $2.6 billion owed to some one-time items such as an income tax adjustment.