AT&T To Roll Out High-Speed Broadband Service On Apple's Home Turf, May Expand It To Google's
Cupertino will be the first California market in which AT&T will deploy its fiber network. The telecommunications giant, whose $67 billion deal to acquire DirecTV is under regulatory review, may also expand the rollout to San Francisco, Oakland, and parts of San Jose, including Mountain View.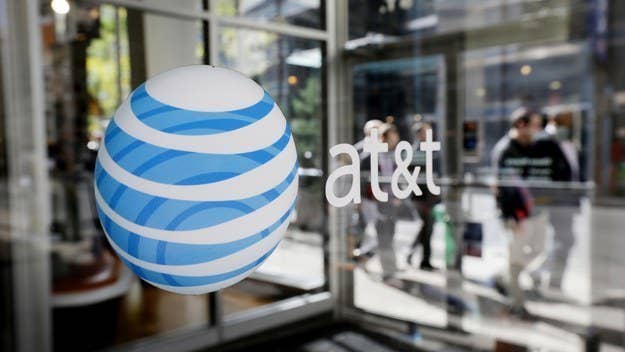 A high-speed fiber optic broadband network is coming to Silicon Valley — but it's not Google's.
AT&T, whose $67 billion acquisition of satellite television distributor DirecTV is under regulatory review, plans to roll out the service in Cupertino, making the home to Apple's headquarters the first California city where it will be deployed. The telecommunications giant will upgrade its already existing service in Cupertino to handle broadband speeds of up to one gigabit per second, or fast enough to download a TV show in less than three seconds.
The move heats up an already intense competition among AT&T, Comcast, and Google to wire the nation for high-speed internet access. Comcast ranks as both the nation's largest pay-TV operator and largest broadband provider, and its impending $45 billion purchase of Time Warner Cable will only serve to increase its dominance. AT&T, should its deal for DirecTV be approved, would rank as the second-largest pay-TV operator. While Comcast has more broadband subscribers than AT&T and Google, its internet access speeds are significantly slower, offering the latter two companies a point of differentiation.
Selecting Cupertino as the first California city to launch its high-speed broadband service is as symbolic as it is practical. Both cable and satellite television distributors have been trying to reposition themselves as tech companies as consumers increasingly cut the cord on video subscriptions. Earlier this week, for instance, it was reported that broadband subscribers now outnumbered video subscribers at cable distributors for the first time ever.
AT&T said in April — not coincidentally about a month before it announced its DirecTV deal — that it would expand its high-speed (or, as the company describes it, "ultra-fast") U-verse service to 100 cities nationwide. With it already being offered in Austin, Dallas, Raleigh-Durham, and Winston-Salem, the list of future cities for deployment include: Atlanta, Chicago, Kansas City, and Los Angeles, among others.
Those cities weren't chosen by accident — they are markets with a heavy concentration of either Comcast–Time Warner Cable or Google broadband subscribers. To be sure, among the San Jose cities AT&T is next considering to deploy its high-speed service to is Mountain View, better known as the home to Google's sprawling campus.
For its part, Google is also planning an aggressive expansion of its fiber optic network, which is currently available in just two markets — Kansas City and Provo, Utah — to nine other cities in addition to its rollout in Austin, Texas. Included among the nine cities are Atlanta, Nashville, and Phoenix.
AT&T's expanded high-speed rollout isn't solely for the benefit of consumers, however. Both it and Comcast are making moves to increase the speed and availability of their broadband offerings knowing full well that their potential control over the market will be a major focus of the regulatory reviews of their respective deals for DirecTV and Time Warner Cable.