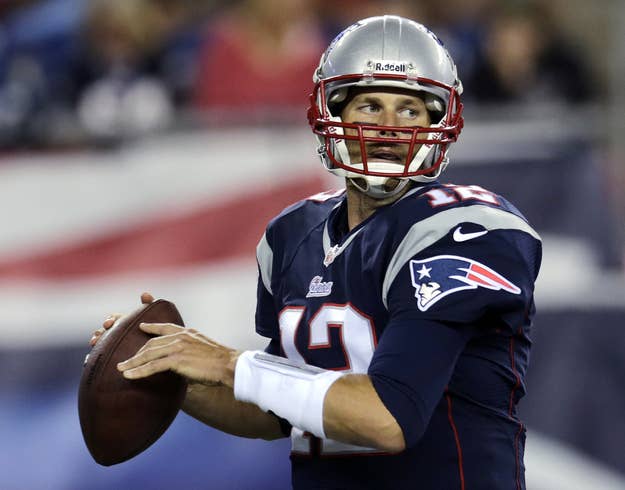 CBS will be restored to Time Warner Cable subscribers by Sept. 8, but it won't be because of the start of the NFL season. Rather, there is an impetus for ending the blackout that involves the beginning of another season entirely: autumn.
While it may not seem like the end of summer would have anything to do with the blackout, when you look at cable connections through the lens of nomadic college students and trends among homebuyers, a clear picture emerges for why it does.
Basically, it comes down to the difference between switching and choosing.
Right now, the more than 3 million Time Warner Cable subscribers in eight markets — among them New York, Los Angeles, and Dallas — unhappy about being unable to watch CBS since Aug. 2 as a result of a contract dispute between the two companies have to switch to another provider. But only the angriest of subscribers will go that far because, quite frankly, switching pay-TV providers is a pain in the ass. You have to call Time Warner Cable and have someone come to your house to pick up your equipment during a certain four-hour window, or pack it all up yourself and bring it to the nearest location. Then you need to call DirecTV or DISH or Verizon FiOS and figure out what package you want, schedule an appointment, and wait for the field agent to come to your home and set up your equipment. Ugh! Who wants to go through all of that when you can just change the channel and watch something else until the dispute is resolved? The answer is not that many people.
Come September, however, kids move back to school, which means setting up dorm rooms, fraternities, sororities, or off-campus apartments. And with that comes choosing a pay-TV provider (assuming they aren't cord cutters — more on that later). That's just a matter of choosing between Time Warner Cable or the other guy. Or, to put it another way, deciding to give your money to the pay-TV provider that offers CBS —and the NFL games it holds the rights to broadcast — or the one that doesn't. In the "choosing" scenario, unlike the "switching" one, Time Warner Cable is the clear loser.
What applies to college students applies to their parents as well. While spring is still considered the most active time for homebuying, fall is a close second.First-time homebuyers, parents with kids in college, and couples without kids are buying more in the fall in part because they want to be settled before the end-of-year holidays get underway.
This migratory pattern is evident in historical cable connection data. Typically, the second quarter — which covers the months of April, May, and June — is when the pay-TV industry experiences the largest number of cancellations, or "disconnects" in industry parlance. A large reason for that is because college kids disconnect their service before moving home for the summer. Time Warner Cable, for instance, lost just under 190,000 video subscribers in this year's second quarter. Conversely, the beginning of September also marks what is known in the pay-TV industry as "connection season," in part because kids sign up for service again after moving back to school.
"Everyone cancels when they leave for the summer, and everyone signs back up again when they come back," said David Bank, a managing director at RBC Capital Markets who follows the cable industry.
As with all blackouts, the length of time they last is directly proportional to how much pain each side can take. The longer this one lasts, the more leverage tilts in CBS' favor. The network, despite being blacked out in some of the country's largest markets, still ranked as the most-watched network during the first full week of the blackout. Time Warner Cable hasn't disclosed how many subscribers have disconnected as a result of the dispute.
"While back-to-school/end-of-summer is a big new sign-up time for cable and satellite operators, we believe consumers are becoming more and more immune to these corporate slugfests," said BTIG media analyst Richard Greenfield. "They know the content comes back and can probably leverage the blackouts into a short-term discount. While CBS is 'America's Most Watched' network, there is not a lot of compelling content on in the middle of August."
Greenfield is correct that subscribers are becoming immune to network blackouts, and the more disenchanted with their pay-TV provider they become, the more they are cutting the cord and looking for alternatives such as Netflix, Hulu, and Aereo, among others. That point is underscored by the fact that Time Warner Cable, which has been one of the most aggressive distributors in terms of dropping channels, lost 140,000 video subscribers in last year's third quarter (i.e., connection season).
More troubling than cord cutters, however, are "cord nevers": those who have never subscribed to a pay-TV service. They are generally young and tech-savvy — in other words, college students and recent graduates.
"These are the people who think cable is for suckers," Bank said.
There's absolutely no chance of Time Warner Cable convincing this group otherwise while CBS is blacked out. No amount of marketing, discounting, or packaging will get them to connect with so many other options available. In effect, the confluence of available alternatives, the ability to chose rather than switch, the start of the new fall television season, and CBS' broadcasting of NFL games could put Time Warner Cable in a world of hurt.
Bringing an end to the feud before autumn begins would go a long way toward guarding against any potential pain.