Andrew Mason's Album Reveals How Much His Firing Hurt
Beneath the former Groupon CEO's twangy guitar playing and scratchy lyrics is an introspective record about getting burned by the experience of going public. Unlike his jokey resignation letter, this is how he truly feels about getting fired.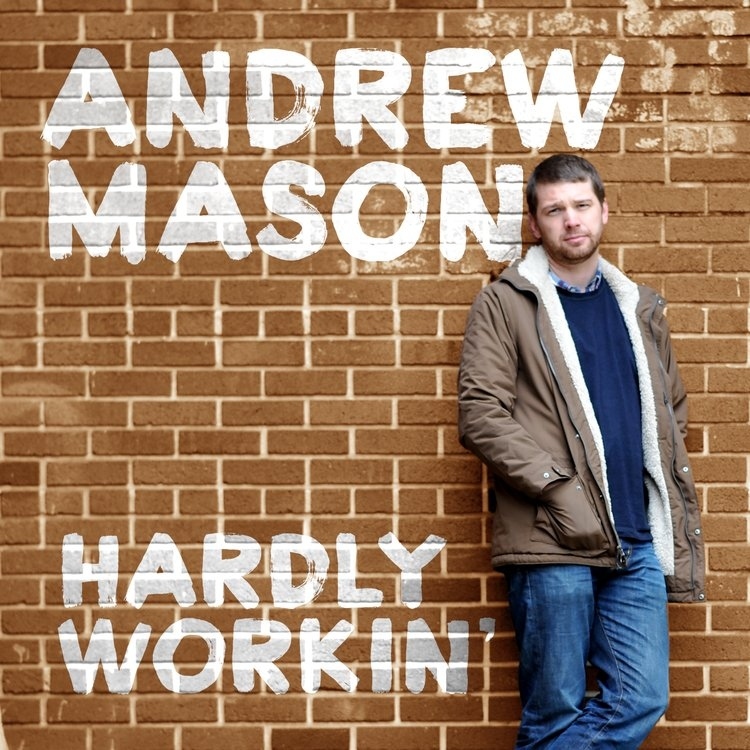 Comedy and music are two of the best ways to soothe pain. With his resignation letter addressed to the "People of Groupon" and referencing "Battletoads," former CEO Groupon Andrew Mason used the former to blunt the punch in the gut the digital discount dealer's board hit him with when they fired him.
With the release of Hardly Workin', the seven-track album made "to help people get ahead in the workplace," Mason is still working out his feelings about being dismissed from the company he founded and built into a multibillion-dollar enterprise. But what lies beneath his twangy guitar playing and scratchy vocals is hardly the joke record everyone expected.
Instead, Mason delivers a highly introspective album whose subtext of getting burned by the experience of going public is unmistakable. This is how Mason truly feels about getting fired, and while the delivery is tongue-in-cheek, the message is clear — he's pissed.
"One word of advice for managers thinking about how to make best use of the album: Context is king," Mason wrote on his personal blog Monday night ahead of the album's release. "Sure, you can just leave copies of Hardly Workin' on your employees' desks and achieve an incremental increase in productivity and morale (productivity is a function of morale, people!), but I wrote this album as someone who believes that messages mean different things depending on the time and place they're delivered."
It's a good thing, then, that Mason didn't drop this album when his feelings were more raw.
The song "Stretch" is basically a big fuck-you to Wall Street's short-term focus on earnings and stock price gains wrapped in a groove-heavy bass line and bouncy, singable chorus that goes, "Quantify your best/and then add 20 percent."
Later, guest artist Bishop Lamont raps, "OK you already know / Only got 90 days / And got a whole lot of goals / Don't you want to win? / Don't you want to shine? / Don't you want a mansion / And a yacht like mine?"
Ninety days, of course, is the length of time of a fiscal quarter.
That track, the album's second to last, is diametrically opposed to its opener, "Look No Further," which is a hopeful, earnest tune that sounds as if Mason is reflecting on what could have been if only he stayed independent and didn't take Groupon public.
At the time of its initial public offering in November 2011, Groupon was considered to be one of the fastest-growing businesses of all-time, with a trajectory so sky high that Mason and others felt comfortable rejecting a $6 billion takeover offer from Google in favor of going public. The company debuted with a $20-per-share price, but by the time Mason was fired in February it had lost more than two-thirds of its value and was trading at around $4.50. (It has rebounded somewhat since then, trading at just under $9 on Tuesday afternoon.)
Fairly or not, Mason shouldered most of the blame for Groupon's woes. Controversial accounting practice used in its S-1 filing: Blame Mason. Missed quarterly results: Blame Mason. Plunging stock price: Blame Mason.
Granted, Mason may not have taken things as seriously as he should have — chugging a beer at an all-hands meeting aimed at telling employees they need to buckle down, grow up, and get serious probably wasn't the best move for a CEO.
But not unlike at Facebook or Google, Mason had adult supervision at Groupon, at least in theory. Co-founder Erik Lefkofsky was supposed to help Mason — who graduated from the University of Chicago with a music degree and had little formal business or management training prior to founding Groupon — navigate the often hard-scrabble maze of investors, analysts, and traders. He didn't. And now, perhaps unsurprisingly, Lefkofsky is Groupon's CEO.
Mason owned up to Groupon's issues in his resignation letter, writing, "As CEO, I am accountable."
That's true, and maybe that's the biggest tragedy of the situation. Upon reflection, maybe Mason simply wasn't cut out to deal with analyst presentations and investors relations and, ahem, business reporters. Maybe, like Johnny Depp in the upcoming Lone Ranger movie, he was just horribly miscast as a public company CEO. Maybe he should have just stayed the entrepreneur of an independent startup.
Or, to use a verse from "Risin' Above The Pack":
"Now as you nurse that raging Ambition / Don't make the mistake of believing / That management is the only road to the top of the company / Great individual contributors / Are every bit as valuable / You just gotta know yourself / And play to your strengths / And soon you'll be / Risin' above the pack."