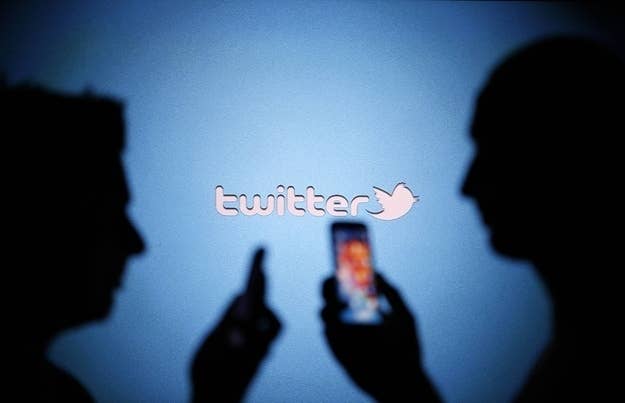 The wait is over. The filing has landed. Twitter today filed its highly anticipated S-1 document with the U.S. Securities and Exchange Commission, officially setting the clock in motion on its public market debut. Included in the more than 164-page filing are copious details about the social network's business, from users metrics and revenue projections to executive compensation and litigation risk. A large portion of these kinds of documents is also dedicated to what's known as "risk factors," or potential changes in the competitive landscape, business climate, or user base that could alter the company's growth projections or financial viability.
Here are some of the things that the higher powers at Twitter consider to be "risk factors" that could damage its prospects as a public company:
"We have a limited operating history in a new and unproven market for our platform, which makes it difficult to evaluate our future prospects and may increase the risk that we will not be successful."
"People who are not our users may not understand the value of our products and services and new users may initially find our product confusing. There may be a perception that our products and services are only useful to users who tweet, or to influential users with large audiences. Convincing potential new users of the value of our products and services is critical to increasing our user base and to the success of our business."
"If our users do not continue to contribute content or their contributions are not valuable to other users...could result in the loss of advert"
"We seek to foster a broad and engaged user community, and we encourage world leaders, government officials, celebrities, athletes, journalists, sports teams, media outlets and brands to use our products and services to express their views to broad audiences... If users, including influential users, do not continue to contribute content to Twitter, and we are unable to provide users with valuable and timely content, our user base and user engagement may decline... If we experience a decline in the number of users or a decline in user engagement, including as a result of the loss of world leaders, government officials, celebrities, athletes, journalists, sports teams, media outlets and brands who generate content on Twitter, advertisers may not view our products and services as attractive for their marketing expenditures, and may reduce their spending with us which would harm our business and operating results."
"We generate the substantial majority of our revenue from advertising. The loss of advertising revenue could harm our business."
Twitter makes nearly all of its money from advertising. Last year, 85%. of its revenue came from advertising, and through the first six months of this year that number stood at 87%. Revenue is derived from three main products: promoted tweets, promoted accounts and promoted trends.
From the S-1: "Advertisers do not have long-term advertising commitments with us. In addition, many of our advertisers purchase our advertising services through one of several large advertising agency holding companies. Advertising agencies and potential new advertisers may view our Promoted Products as experimental and unproven... Advertisers also may choose to reach users through our free products and services, instead of our Promoted Products. Advertisers will not continue to do business with us, or they will reduce the prices they are willing to pay to advertise with us, if we do not deliver ads in an effective manner, or if they do not believe that their investment in advertising with us will generate a competitive return relative to alternatives, including online, mobile and traditional advertising platforms."
"Action by governments to restrict access to our products and services or censor Twitter content could harm our business and operating results."
"For example, domestic Internet service providers in China have blocked access to Twitter, and other countries, including Iran, Libya, Pakistan and Syria, have intermittently restricted access to Twitter, and we believe that access to Twitter has been blocked in these countries primarily for political reasons. In addition, governments in other countries may seek to restrict access to our products and services if they consider us to be in violation of their laws. In the event that access to our products and services is restricted, in whole or in part, in one or more countries or our competitors are able to successfully penetrate geographic markets that we cannot access, our ability to retain or increase our user base and user engagement may be adversely affected, and our operating results may be harmed."
"Spam could diminish the user experience on our platform, which could damage our reputation and deter our current and potential users from using our products and services."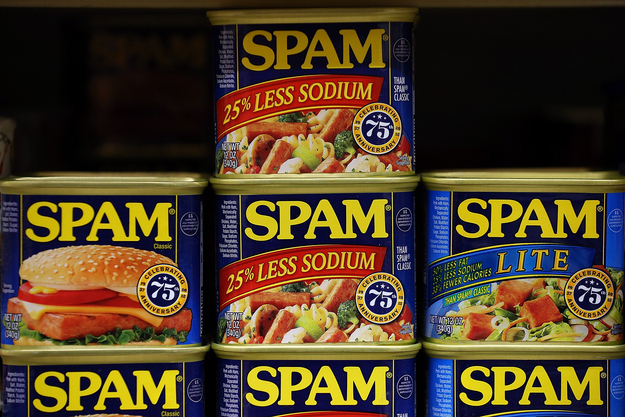 "'Spam' on Twitter refers to a range of abusive activities that are prohibited by our terms of service and is generally defined as unsolicited, repeated actions that negatively impact other users with the general goal of drawing user attention to a given account, site, product or idea. This includes posting large numbers of unsolicited mentions of a user, duplicate Tweets, misleading links (e.g., to malware or click-jacking pages) or other false or misleading content, and aggressively following and un-following accounts, adding users to lists, sending invitations, retweeting and favoriting Tweets to inappropriately attract attention...we expect spammers will continue to seek ways to act inappropriately on our platform."
"If we are unable to compete effectively for users and advertiser spend, our business and operating results could be harmed."
Twitter defines its competitive set of companies as "Facebook (including Instagram), Google, LinkedIn, Microsoft and Yahoo." These, and traditional media outlets, compete against Twitter for advertising dollars. Perhaps more importantly, these companies have deeper pockets to pursue acquisitions as a path to growth, which could also disadvantage Twitter.
From the S-1: "Facebook operates a social networking site with significantly more users than Twitter and has been introducing features similar to those of Twitter. In addition, Google may use its strong position in one or more markets to gain a competitive advantage over us in areas in which we operate, including by integrating competing features into products or services they control. As a result, our competitors may acquire and engage users at the expense of the growth or engagement of our user base, which would negatively affect our business. We also compete against smaller companies, such as Sina Weibo, LINE and Kakao, each of which is based in Asia...

In order to grow our revenue and improve our operating results, we must increase our share of spending on advertising relative to our competitors, many of which are larger companies that offer more traditional and widely accepted advertising products...

We anticipate this trend of consolidation will continue, which will present heightened competitive challenges for our business. Acquisitions by our competitors may result in reduced functionality of our products and services. For example, following Facebook's acquisition of Instagram, Facebook disabled Instagram's photo integration with Twitter such that Instagram photos are no longer viewable within Tweets and users are now re-directed to Instagram to view Instagram photos through a link within a Tweet."
"Our corporate culture has contributed to our success, and if we cannot maintain this culture as we grow, we could lose the innovation, creativity and teamwork fostered by our culture, and our business may be harmed."
"We believe that our culture has been and will continue to be a key contributor to our success...If we do not continue to develop our corporate culture or maintain our core values as we grow and evolve, we may be unable to foster the innovation, creativity and teamwork we believe we need to support our growth. Moreover, liquidity available to our employee security holders following this offering could lead to disparities of wealth among our employees, which could adversely impact relations among employees and our culture in general. Our transition from a private company to a public company may result in a change to our corporate culture, which could harm our business."