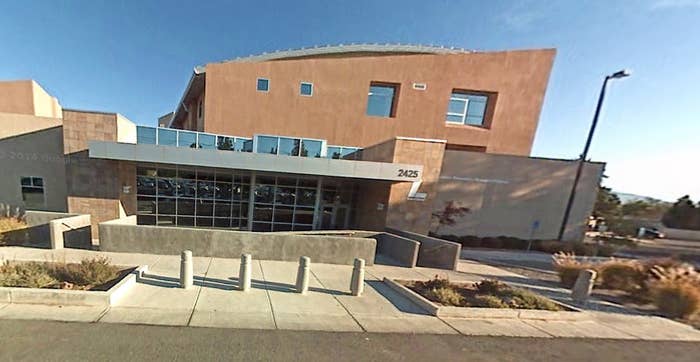 Nestled on the Kirtland Air Force Base, near the runways of Albuquerque's international airport, the Lovelace Respiratory Research Institute isn't exactly a household name.
But thanks to its close military ties, and facilities that allow it to work with deadly viruses and bacteria, Lovelace leads the nation on one measure: In 2014, it subjected 431 monkeys to controversial experiments involving unalleviated pain or distress — more than any other research lab.
As BuzzFeed News revealed earlier this month, Lovelace is a leading player in experiments that have exposed thousands of research monkeys to deadly microbes or radiation, in the hope of developing drugs and vaccines to protect the U.S. public and its armed forces from weapons of mass destruction.
Now, after a fifth government inspection in two years found that Lovelace has failed to comply with animal care regulations, an advocacy group has filed an official complaint with the USDA demanding an investigation of the lab's welfare and safety record.
"I am very disturbed that this facility has been allowed to violate the Animal Welfare Act for several years," wrote Michael Budkie, executive director of Stop Animal Exploitation Now, in a July 13 letter to agriculture secretary Tom Vilsack. "Lovelace's carelessness not only hurts animals but also potentially endangers people."
Budkie has also written to Tom Frieden, director of the CDC, requesting an investigation of the threats to human health.
BuzzFeed News has reached out to Lovelace's public relations firm, its CEO, and the two federal agencies for comment.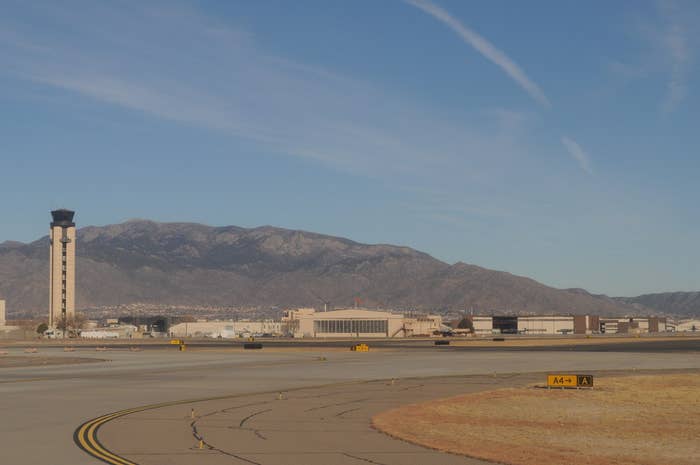 The complaints follow a USDA inspection on June 17, which found four recent violations.
In May, a dog died after its lungs were accidentally over-inflated during a test of its lung function. And three times since March, a monkey escaped from its enclosure — two while being transferred between cages, the other after the animal released a clamp securing a metal panel on a cage door.
This is not the first time that Lovelace has been cited for problems of this type. In March, another inspection report noted three more escapes, one where a large male rhesus macaque broke the lock securing its cage. Several other monkeys were injured after getting their hands jammed in food receptacles, or in their cages.
All of the monkeys that escaped were recaptured, and did not leave the building in which they were housed. But given that Lovelace is involved in experiments in which monkeys have been infected with diseases including plague and anthrax, its failure to keep animals in secure confinement is worrying.
Indeed, after an earlier monkey escape, the report of an inspection conducted in June 2014 raised concerns about Lovelace's staffing. The incident "illustrates the type of risk posed by not having enough adequately trained personnel to prevent such errors," the inspector wrote.
That same report mentions four incidents in which monkeys had to be euthanized. One was injured by a defective cage, another by a tunnel used to transfer monkeys between cages. In another of these incidents, in August 2012, a long-tailed macaque was found with facial injuries and a compound fracture of its left leg, after being placed in the wrong pen with a group of unfamiliar animals.
In August 2013, there was a mix-up in which a technician misread a rhesus macaque's identifying number, which led to the animal being euthanized. The inspection report gives no details on why the animal had to be killed, but a letter sent by Lovelace to the National Institutes of Health reveals that the experiment involved exposure to radiation. As a result of being misidentified, the monkey was dosed twice over.
And in March 2014, a rhesus macaque was found dead, apparently strangled when its collar got caught in the chain of a perch that had been added to its cage.
Lovelace's record of non-compliance extends back over several years.
In 2011, it agreed to pay a fine of $21,750, after the USDA cited the lab for six violations between 2007 and 2009. In addition to problems with the cages used to house monkeys, these involved inadequate veterinary care, mistakes by poorly trained technicians, and the approval of an experiment in which the lead scientist had failed to consider alternative approaches that would cause less animal pain or distress.
Lovelace was founded in the 1940s by a doctor who specialized in aviation medicine — and in 1959 it ran the medical tests used to help select NASA's first corps of astronauts. It later became heavily involved in animal testing, studying the effects of inhaling radioactive and toxic materials. Under its current CEO, cell biologist Robert Rubin, Lovelace has expanded into drug development studies and biodefense research.
The numbers of animal deaths involved in the incidents cited by USDA inspectors are just a small fraction of those that occurred by design, during Lovelace's biological and radiological defense experiments.
But Budkie, who has filed several animal welfare complaints against Lovelace in recent years, argues that the lab's failure to prevent such accidents raises questions about its competence to be involved in such ethically challenging research.
"These aren't paperwork violations," he told BuzzFeed News.
Institutions That Perform Painful Or Distressing Primate Experiments
Scroll table to see more / Peter Aldhous for BuzzFeed News / Via acissearch.aphis.usda.gov