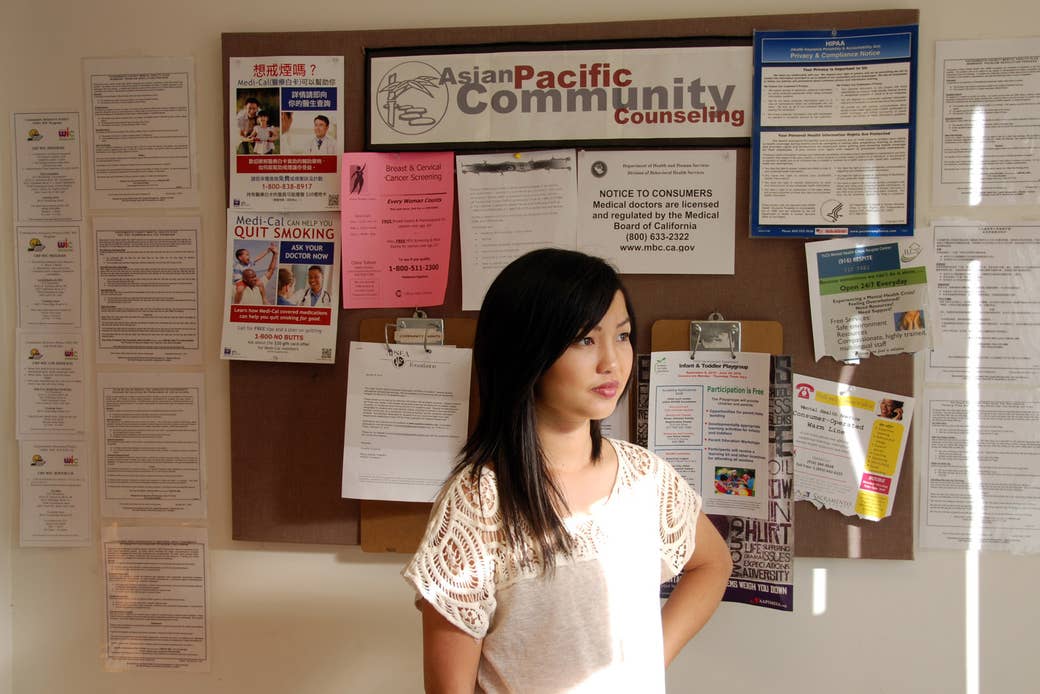 By the age of 15, Pangcha Vang was in serious trouble, weighed down by untreated depression and post-traumatic stress disorder (PTSD). Six years before, a male relative had started to sexually abuse her. But her family had rejected her cries for help. Some told her to wear different clothes and shout "stop." Others called her a liar.

Vang's teenage years were chaotic. Her older brother struggled with drug abuse, and was diagnosed with schizophrenia. During psychotic breaks, he became paranoid and violent. Vang and her younger siblings would lock themselves in a bedroom, while their parents, ethnic Hmong refugees from the mountains of Laos who had fled persecution and war, toiled long hours in the fields of California's Central Valley.
Vang sees her abuse, and her family's failure to confront it, as a symptom of a society in which women are subservient to men. "It turns into action. You get molested or you get beat," she told BuzzFeed News.
Fortunately for Vang, at 15 she found help at the Transcultural Wellness Center in Sacramento, which adapts the practice of western psychiatry to the needs of the city's diverse Asian communities.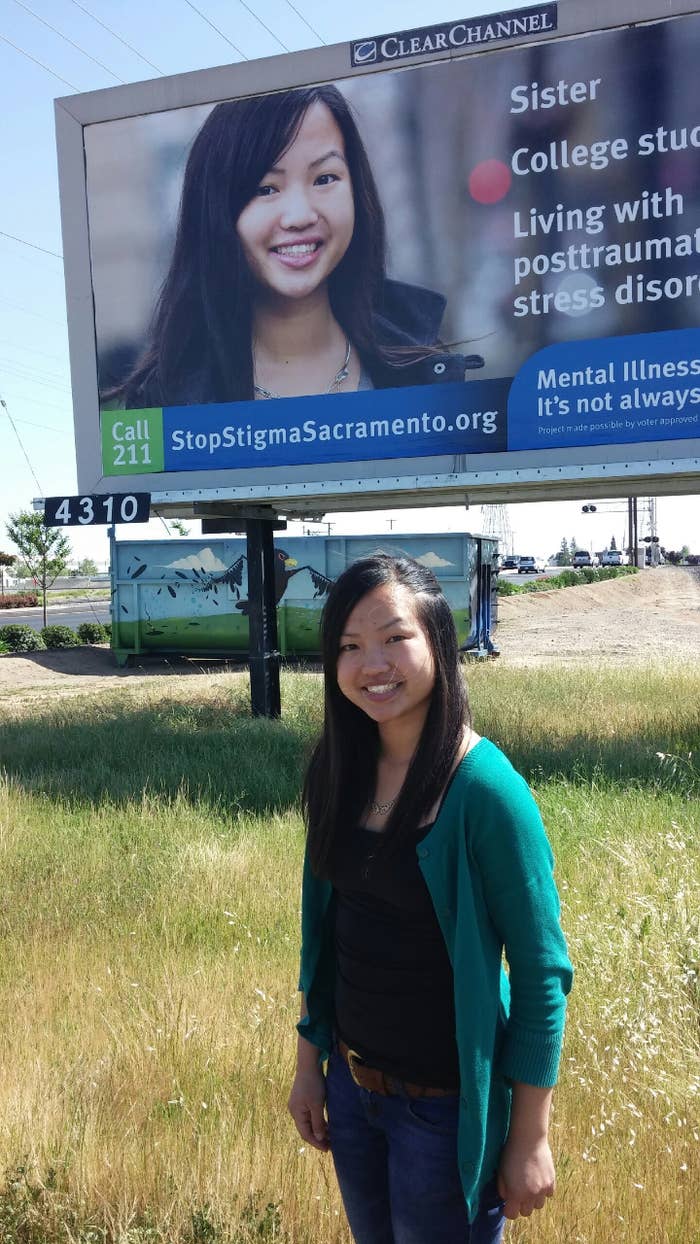 Eight years later, Vang is a poster child for awareness of mental health problems in the Hmong residents of California's state capital — literally. In February, her smiling face appeared on city billboards, with the words: "Sister. College student. Living with posttraumatic stress disorder." It was part of a publicity campaign by the Sacramento County Department of Health to battle stigma against mental illness.
Alongside her studies at Sacramento State, Vang is now helping other Hmong use the counseling and psychiatric services of the Transcultural Wellness Center. It is vital work: Traumatic refugee experiences, lingering stigma against mental illness, and isolation from mainstream American society mean that elder Hmong, in particular, carry a heavy burden of untreated psychiatric illness.
The Transcultural Wellness Center was born in 2002, a collaboration between the county health department, the nonprofit Asian-Pacific Community Counseling, and the University of California, Davis. Its goal is to break down the barriers that prevent underserved Asian communities from getting the mental health care they need — by working with their cultures, rather than imposing western ideas about mental health.
"What we call PTSD, a lot of my patients will also conceptualize as the loss of a soul," the clinic's medical director, Hendry Ton, told BuzzFeed News. And that's something that Ton, a Vietnamese-American professor of psychiatry at Davis, knows better than to dismiss. His center will even help arrange for a Hmong shaman to conduct a traditional "soul calling" ceremony — to help make patients spiritually whole — as well as providing medication and psychotherapy.
What Ton calls "cultural humility" works both ways. He has seen some patients make huge progress after a shaman ritual, and it doesn't matter to him that science has no good explanation for that.
"Whenever I talk to my clients about options, I say 'Have you tried approaches from the community that you belong to? Can you help me understand those?'" In turn,Ton said, "they become more open to what I have to say about my culture, which is the clinical sciences."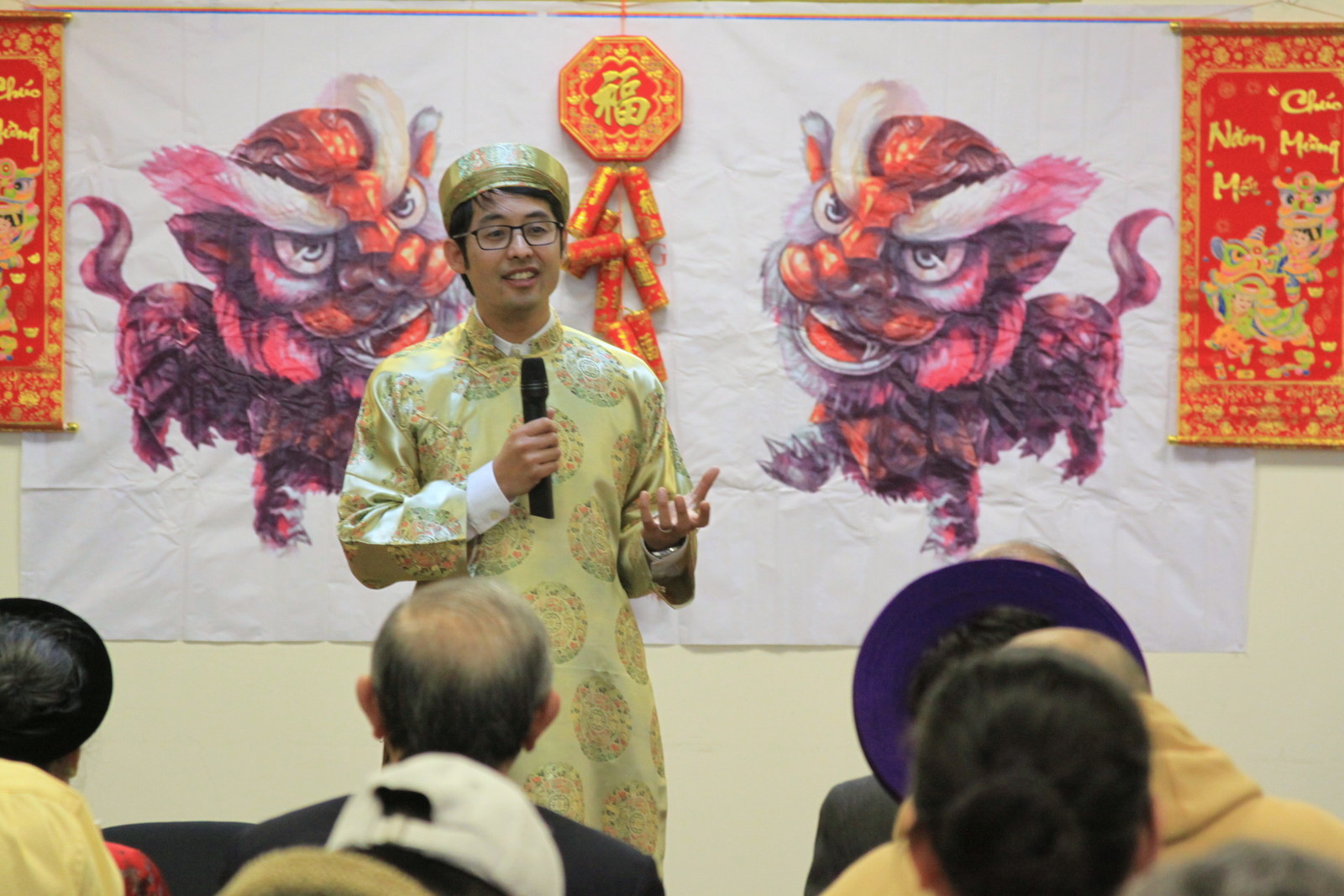 The Transcultural Wellness Center serves about 250 people from communities speaking eight Asian languages, including the third-largest ethnic Hmong population in America.
The first wave of Hmong immigration, mostly via refugee camps in Thailand, came in the late 1970s, following a disastrous alliance with the U.S. in the Vietnam War. From the mid-1960s, Hmong soldiers disrupted the Ho Chi Minh trail, which ran through Laos and was used by North Vietnam to supply the Viet Cong guerillas. After the U.S. military pulled out in 1975, their Hmong allies were persecuted and killed in large numbers by Laotian communists.
Many Hmong elders bear the mental scars of this traumatic period. And having Hmong staff members who understand this dreadful legacy from personal experience is crucial to the center's work. Growing up in Portland, Oregon, psychiatrist Pachida Lo noticed that her Hmong community seemed to be "stagnant" and isolated, compared to other Asian Americans — even other refugees from the conflicts in Southeast Asia.
"They had been so sad for so long," Lo told BuzzFeed News.
This malaise still affects Lo's own family. She recognizes signs of PTSD in one family member, who has yet to accept that he needs help. His symptoms have eased from their peak — when he would hallucinate that "ghost women" were trying to drown him. But it has been difficult for the family to discuss his problems in terms of mental illness, in part because untreated PTSD is seen as "normal" among Hmong refugees. "A lot of people had such similar symptoms," Lo said.
As well as treating Hmong patients, Lo is conducting research to better understand how mental illness is understood in the community — finding that previous efforts to do so had gotten lost in translation.
The few psychiatrists who had attempted to understand how depression is experienced by Hmong people, by doing anthropological studies in mountain villages in Laos, had been told about a condition called tu siab — or "broken liver," translated literally from formal Hmong speech. However, Lo's interviews with elderly Hmong patients have revealed that they actually associate depression with the heart — much closer to the way in which other cultures describe intense sadness.
"No Hmong people really associate the liver with depressive or mental health symptoms," Lo said. The confusion probably arose because siab is also a slang word for the chest.
But Hmong culture and language aren't just obstacles to better mental health — they can also be used to break down those barriers. In a poignant YouTube video posted in February, Vang recounted her brother's and her own experiences with mental illness by adapting a Hmong art form called a "story cloth." The lilting Hmong narration broke into English only for terms — like "schizophrenia" and "counselor" — for which the community's native dialects have no word.
Traditionally, story cloths are sewn using techniques similar to American quilting — but Vang can't sew and so painted hers instead. The video was later shown at a community event. "I heard a lot of people said that it touched them," Vang said. "One lady came up and said she was willing to sew it."

Vang's outreach work is especially important to the Transcultural Wellness Center, because she has herself overcome mental illness. That not only sends an important signal to new Hmong clients, for whom she acts as a "peer partner" — but also to the psychiatrists and clinical psychologists who work at the clinic.
"I remind the staff that recovery is possible," Vang said.
It was a long journey. Vang's parents didn't view depression as a real illness, and denied consent for her to be prescribed medication. So her only option was cognitive-behavioral therapy, which slowly taught her how to replace her negative thoughts with positive ones.
She would walk to to the clinic, to avoid the yelling that would ensue if she asked to be driven to her treatment sessions. As she sat down with BuzzFeed News at the Transcultural Wellness Center, Vang recalled what her parents told her at the time: "You're such a bad daughter, bringing shame, losing the family reputation."
Stigma affected Vang and her brother in different ways. Because his symptoms of schizophrenia were more obvious, Vang's brother was allowed to take medication, which helped. But he was excluded from family and community events because of his erratic behavior. Eventually, he had to leave home — and securing a roof over his head remains a problem to this day.
"Sometimes he goes homeless," Vang said. "Sometimes I have to feed him."
It took four-and-a-half years for Vang to complete her own recovery. Gaining acceptance from her family has been even harder, but appearing on the health department billboard was a watershed moment.
"It opened the conversation with my family again," Vang said. "One of my sisters, she used to stigmatize me so much. But now that she's seen it, she says, 'Wow, you convey the message that you can be happy, even after PTSD.'"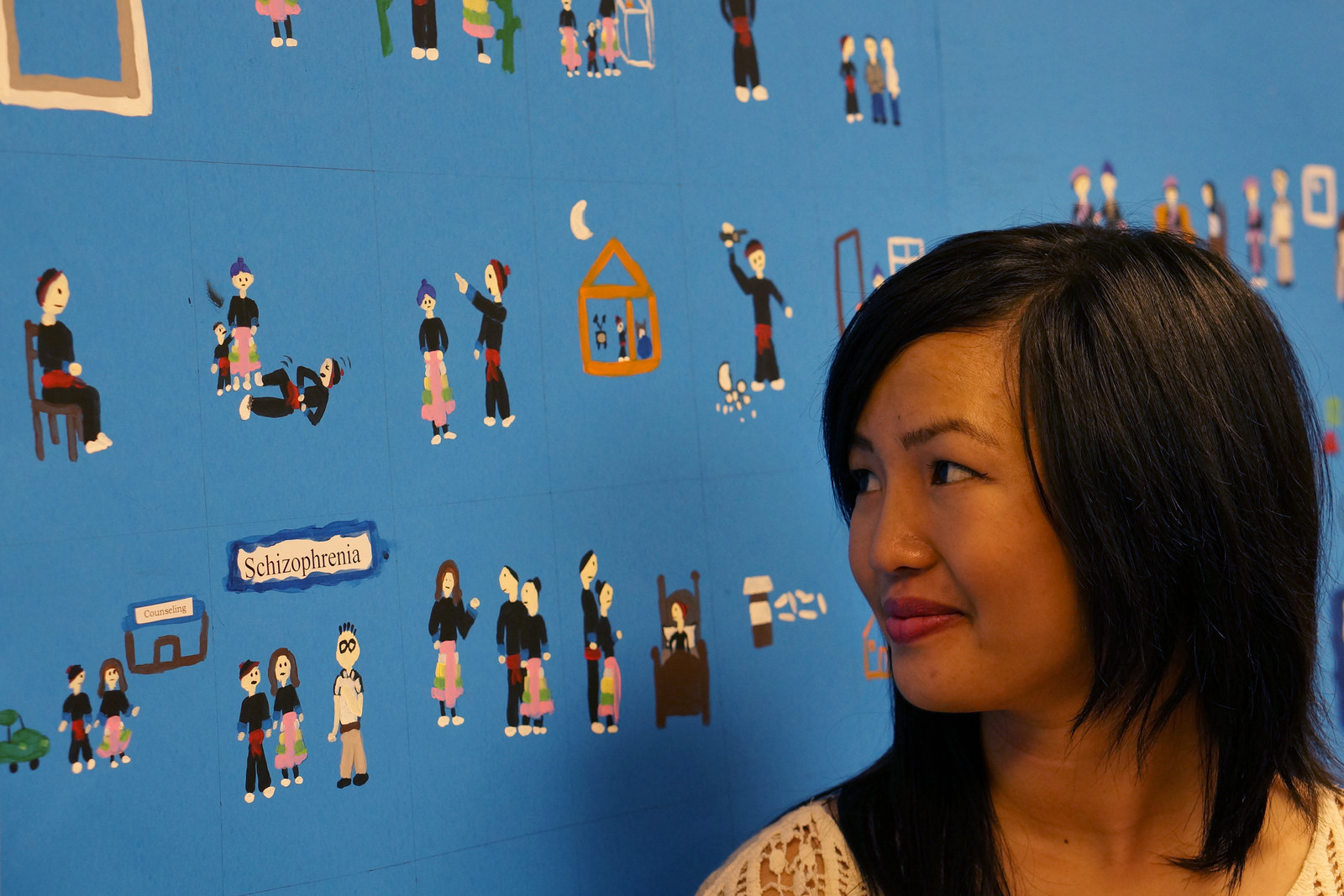 The Transcultural Wellness Clinic has also made inroads into the Hmong community by forming a women's gardening group. For elder Hmong, it has provided a connection to the agrarian life they once lived in the mountains of Laos.
"Imagine because of the war, you're displaced, you live in an apartment. You're in an identity crisis," Ton, the medical director, explained. "The kids don't see value in Hmong cultural beliefs. You feel you can't teach them anything. You have to ask them for help when the school sends home paperwork."
"Then you see the garden grow. You bring food home for the children," Ton continued. "You feel that the skills you developed continue to grow." For Ton, helping elder Hmong reconnect with the old life in Laos in this way is every bit as valuable as the medication and psychotherapy his staff can offer.
The gardening group took a serious blow in 2013, when its urban farm was vandalized in an apparently racist attack — swastikas were scrawled at the scene. It was a dark day, but Ton was encouraged by the group's response to this outrage. Rather than feeling powerless, they came to clinic staff and asked for help in filing a police report in English.
"They're starting to feel like they're part of the community," Ton said. For people who have for decades lived on the margins, wrestling with trauma spanning back for decades, that might be the best measure of healing of all.