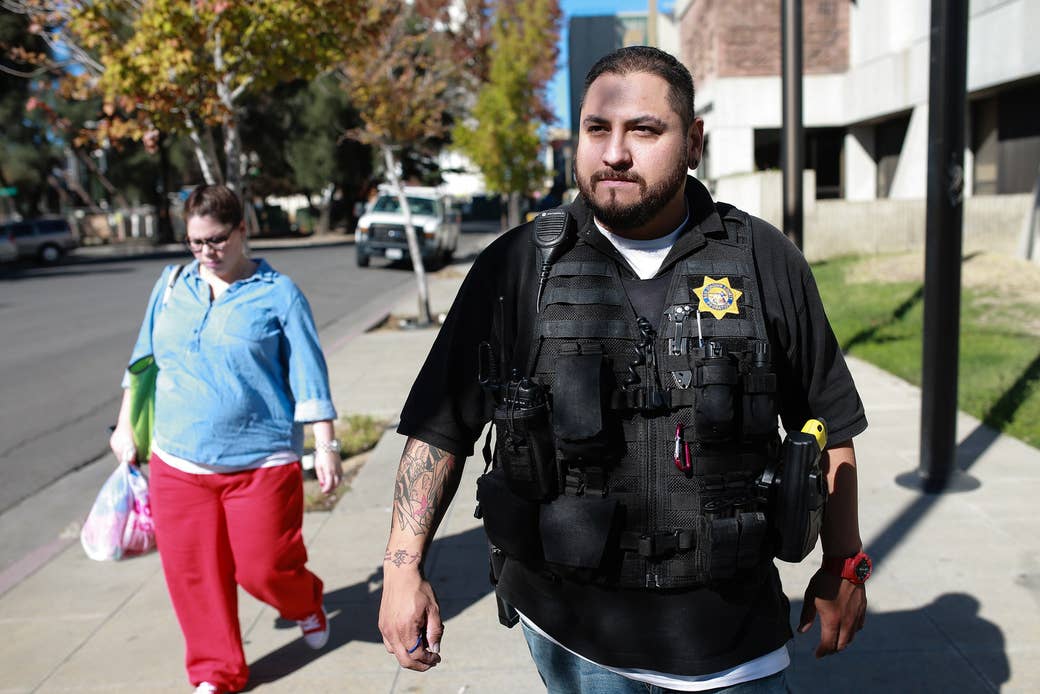 Miguel Avila has what should be an impossible job. A probation officer, he manages the release of some of the most troubled young jail inmates in California's San Joaquin County.
They're substance abusers. They've been diagnosed with mental health problems. Many are steeped in a culture of guns and violence that has long blighted the city of Stockton, county seat of San Joaquin, some 80 miles inland of San Francisco.
Rehabilitation? Slim chance, according to conventional wisdom within the U.S. criminal justice system. Release and rapid rearrest — or death on the streets — has been the usual path for these young men.
Avila is in the vanguard of a new, intensive approach to breaking that dismal cycle. Rather than simply acting as cop, hauling former inmates back to jail if they step out of line, Avila helps them to get a driver's license, to find jobs and stable homes. "They get released from jail, I'm the guy that's picking them up," Avila told BuzzFeed News.
His clients are men like 25-year-old Chris Flores, whose life before jail was out of control — dominated by drugs, booze, and weapons. "It is an overpowering urge, to go and party and take cocaine and play with guns," Flores told BuzzFeed News. When Flores was arrested in December 2014, the cops found he possessed an arsenal that included assault rifles and an illegally modified shotgun.
Last week, as he sat down with BuzzFeed News to talk about his work, Avila rolled up his sleeves to reveal an armful of tattoos that rival those worn by Flores. "I grew up in the same neighborhoods as they did," said Avila, who as a youth was himself put on juvenile probation for theft.
Having turned his own life around, Avila is part of an emerging movement in "evidence-based" rehabilitation, adopting methods that have been shown to work in studies modeled on those used to test new medical treatments. It just might represent the future of the U.S. criminal justice system — which is struggling to find a new path, after a decades-long experiment in mass incarceration that is widely seen as an abject failure.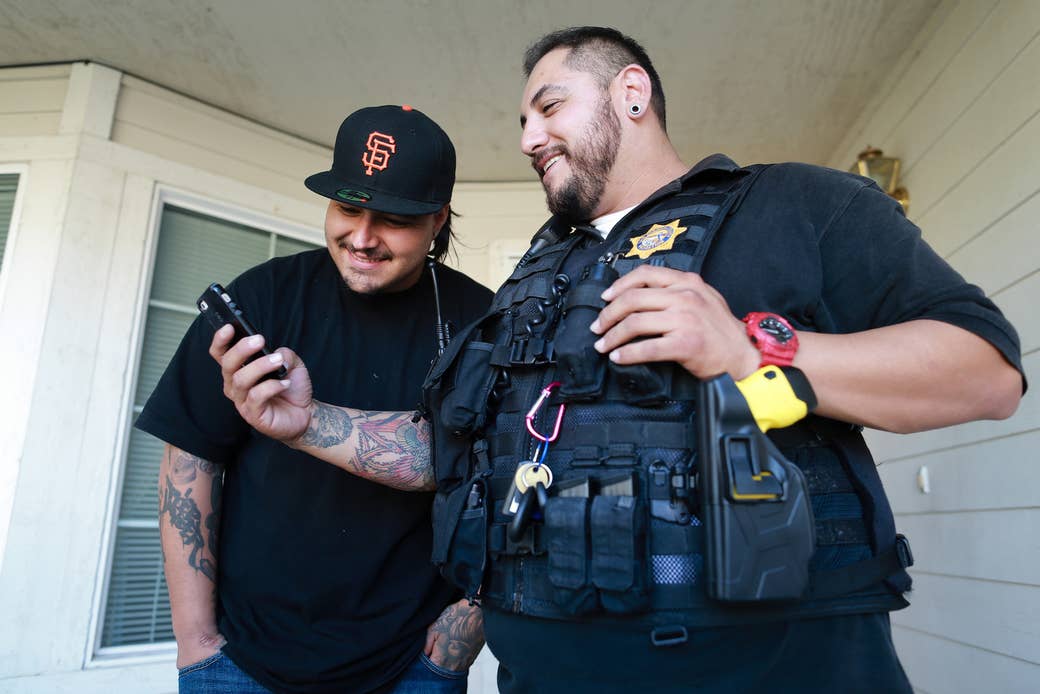 Since the 1970s, America's prison population has grown sevenfold, driven in large part by the "war on drugs." Possession and small-scale dealing have been punished with lengthy sentences, as have the crimes that addicts commit to feed their habits, and the violence that surrounds the drug trade.

Maintaining this sprawl of cells, guards, and inmates consumes tens of billions of taxpayer dollars each year. Yet it has failed to solve America's problems with drug abuse, and has done little to turn released prisoners away from drug fueled crime.
"Recidivism rates remain stubbornly high," Nancy La Vigne, director of the Justice Policy Center at the Urban Institute in Washington, D.C., told BuzzFeed News.
The tide of mass incarceration is definitely turning. Over the past few days, in the largest ever single release from the federal criminal justice system, the federal Bureau of Prisons has released some 6,000 prisoners convicted of nonviolent drug offenses. But viewed against the hundreds of thousands of people with substance abuse problems emerging from state prisons and county jails each year, releasing 6,000 federal prisoners carefully chosen to present a low risk of reoffending is a drop in the ocean.
Turning drug abusers into productive members of society won't be easy. And it will mean recognizing that drug use is often just part of a bigger picture of despair and hopelessness that for many inmates has turned prison gates into revolving doors.
But Avila and his colleagues are adamant that it can be done, if we stop thinking of people like Flores merely as "offenders" and turn to science to learn how to turn their lives around — for their benefit, and for the benefit of everyone who bears the high cost of drug-related crime.
"He's not that criminal record that you see on the printout," Avila said. Each crime, he added, is a bad decision. "It's not a bad individual."
The scale of America's experiment with mass incarceration is mind-boggling. Add inmates of county and city jails to the state and federal prisoners shown in this chart, and the number of people behind bars exceeds 2.25 million — or nearly 1 in every 100 adults. In recent years, as some states have explored alternatives to lengthy sentences, the numbers have started to fall. But still, the U.S. incarceration rate remains 5 to 10 times that in most other developed countries.
Across the political spectrum — including on the traditionally tough-on-crime right — there are calls for reform. Law enforcement leaders have joined in, forming a new organization to press for alternatives to punitive prosecutions, especially for minor drug offenses.
But reforming drug sentencing would have done little for Flores. He certainly had problems with substance abuse — in addition to regularly using cocaine, he was drinking heavily: "I had a habit of getting so drunk that I'd black out." With a lengthy criminal record including joyriding, vandalism, and earlier gun offenses, Flores was definitely heading behind bars after his 2014 arrest.
Under normal circumstances, that would have meant several years in state prison. But California's prisons are so overcrowded that it has been forced to shift responsibility for many prisoners to counties within the state. This landed Flores in San Joaquin County Jail, and made him eligible for the Transitional-Age Youth Grounds for Recovery (TYGR) program run by Avila and his colleague Jaclyn Richardson, a therapist intern who works for San Joaquin County Behavioral Health Services.
Getting through to the inmates who enroll in the program can be tough. "He's a cop, so they don't want to talk to him," Richardson said, glancing at Avila. "I'm mental health, so I'm just there to tell them they're crazy. I get the eyeroll."
Now in his first semester of community college, with hopes of becoming an electrician, 22-year-old Nicco Cisneros admitted that he was initially a reluctant participant. "I didn't want to open up," Cisneros told BuzzFeed News.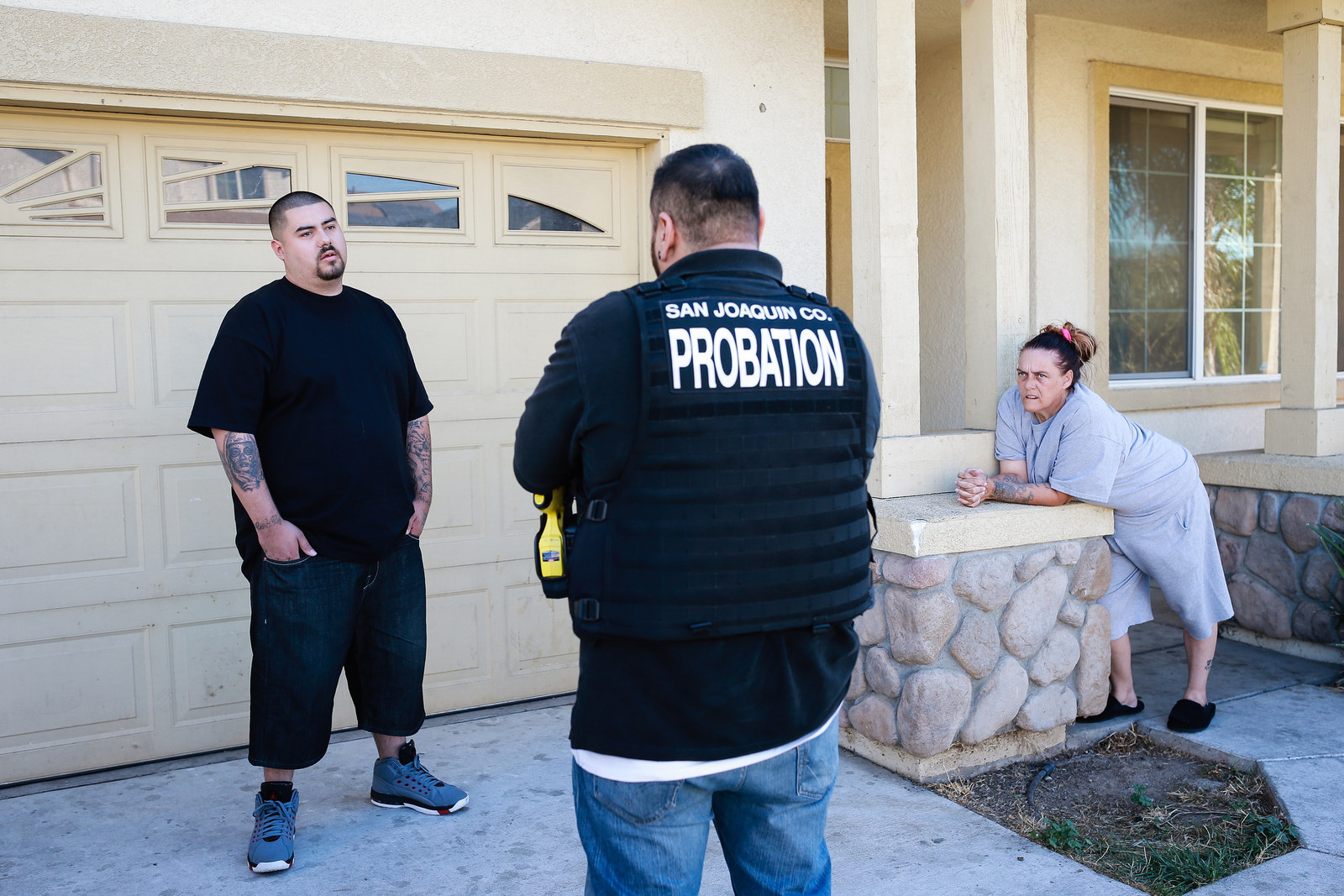 But Richardson and Avila won him over, in part because their own youthful experiences meant they understood the reality of his life in Stockton's gangland. They have also both been trained in "motivational interviewing," a structured conversational technique that gets people with substance abuse and mental health problems to talk about what they want to change about their lives.
Before enrolling in the TYGR program, participants are given a clinical assessment, covering their wider mental health, as well as their history of drug abuse. The most common psychiatric diagnosis is post-traumatic stress disorder. Speaking to Flores and Cisneros about their coming-of-age in what was basically a war zone, it's easy to understand why.
Selling drugs on the streets of Stockton, Cisneros had been shot twice before age 18. Before his 2012 arrest on gun charges, he had taken to wearing a bulletproof vest. Flores had been both shot and stabbed, and had numbed himself to the regular deaths of fellow gang members. "I just didn't care," he said. "Even going to the funerals, all you think about is getting payback."
Cisneros, meanwhile, had the classic PTSD symptom of hypervigilance — it took a while before he could settle in a classroom, without worrying about threats from people sitting behind him. "I still won't walk anywhere," Cisneros said. "I won't take public transportation."
Given these needs, the TYGR program relies heavily on an approach called Seeking Safety, a variant of talk therapy developed by psychiatrist Lisa Najavits of Boston University. It was specifically designed to deal with trauma and substance abuse at the same time, and focuses on teaching patients to deal with anxiety and drug cravings, rather than delving into their past. Like all of the methods used by the San Joaquin program, repeated studies have shown that it helps with recovery.
Participants learn how to think through the consequences of bad decisions, and to avoid knee-jerk reactions to setbacks. "I was a hothead," Cisneros said. "But then you actually get into it, and start learning stuff."
Tears and angry outbursts are common as participants adjust to new ways of thinking, Richardson said. It takes nine months to a year to complete the program, with classes starting behind bars and continuing for months after prisoners are released.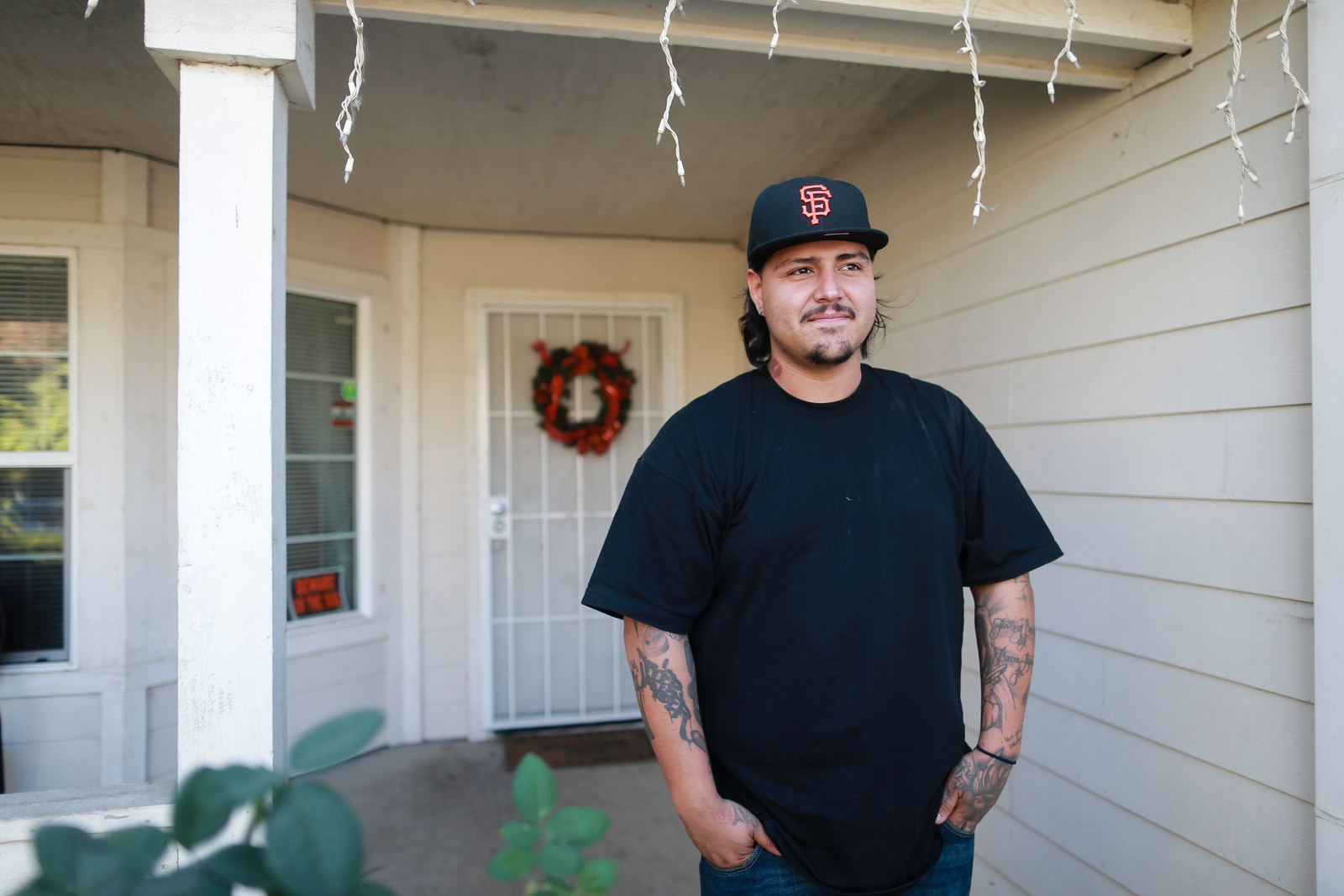 It's highly unusual for a county jail to host such an intensive, evidence-based treatment program. Before TYGR took its first intake, in 2012, inmates in San Joaquin County were simply pushed out the door and monitored for violations of the conditions of their release.

State prisons, which generally house inmates on longer sentences, do attempt to provide substance abuse treatment. But despite clear guidelines for good, evidence-based practice from the National Institute on Drug Abuse, services vary widely from state to state, and from prison to prison.
"By and large, demand far exceeds supply," La Vigne said.
Treatment doesn't always go to the prisoners who need it most. A 2005 survey of released prisoners in Illinois by the Urban Institute found that, of the 60% who said that they had a drug problem before going to prison, 43% received treatment inside. But so, too, did 42% of the prisoners who said that they were not actually drug abusers.
And for prisoners addicted to heroin and other opioid drugs, standard practice in America's prisons and jails runs counter to the best medical advice. The World Health Organization lists methadone as an "essential medicine" for treating heroin addiction. Addicts can be maintained on carefully controlled doses of this synthetic opioid for long periods, sometimes indefinitely, slashing the risk of overdoses and blood-borne infections that are the main hazards from injecting illegal drugs sold on the street.
Around 30,000 Americans being treated with methadone are incarcerated each year. And for about 90% of them, this treatment is stopped or tapered down once they go inside. In a study published in May this year, researchers led by Josiah Rich of Brown University in Providence, Rhode Island, showed that prisoners who were not allowed to remain on methadone during a short period of incarceration were only half as likely to resume the treatment on their release.
This makes them vulnerable to death from overdose when they get back on the streets, especially if they unwittingly take heroin that has been cut with fentanyl, a more powerful synthetic opioid. And the danger is growing, given that heroin use is on the rise, with fatal overdoses tripling between 2010 and 2013, according to the CDC.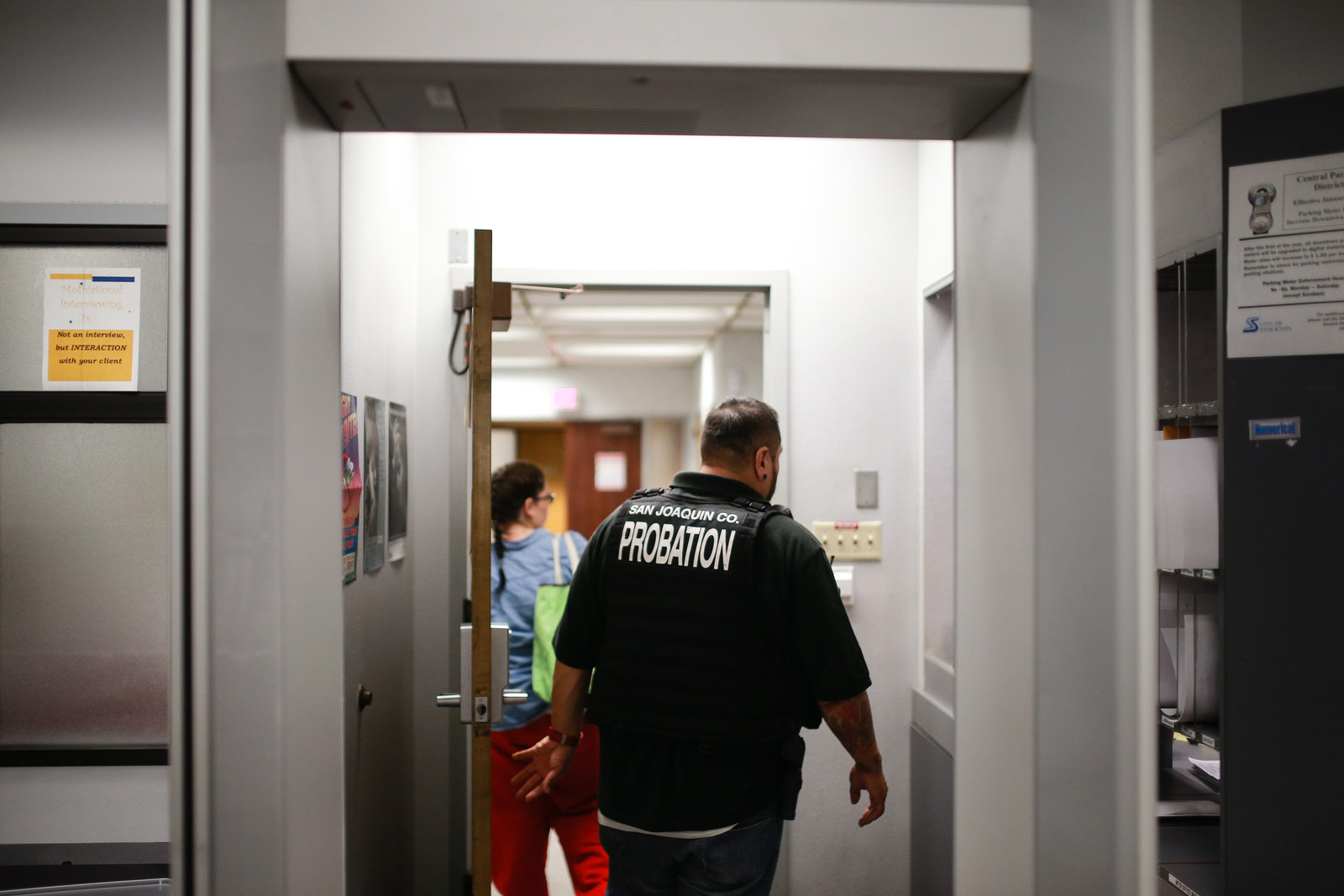 No wonder, then, that release from prison or jail is a dangerous time. "My patients are scared when they get out, and rightly so," Rich told BuzzFeed News.

A 2007 study in Washington state, which followed more than 30,000 former inmates for an average of almost two years after release, found that their death rate was 3.5 times that of other residents of the state. During the first two weeks after release, it was an astonishing 12.7 times as high.
Drug overdoses were the main hazard, accounting for almost a quarter of the deaths recorded in the study. But former prisoners were also dying of common conditions like heart disease and cancer at abnormally high rates. In part, this was because they were overwhelmed by immediate needs like finding employment and safe housing, study leader Ingrid Binswanger told BuzzFeed News.
"There's a lot going on. It's a very stressful time," said Binswanger, now with Kaiser Permanente Colorado in Denver. "Health care can fall to the bottom of the priority list."
Health care for released prisoners has improved in recent years. Obamacare means that they can now obtain health insurance, and the pioneering Transitions Clinic in San Francisco, founded in 2006, has shown how to reach out to released prisoners, employing community health workers who themselves have a history of incarceration. Today it is the hub of a network of 17 clinics across the nation, dedicated to serving released prisoners.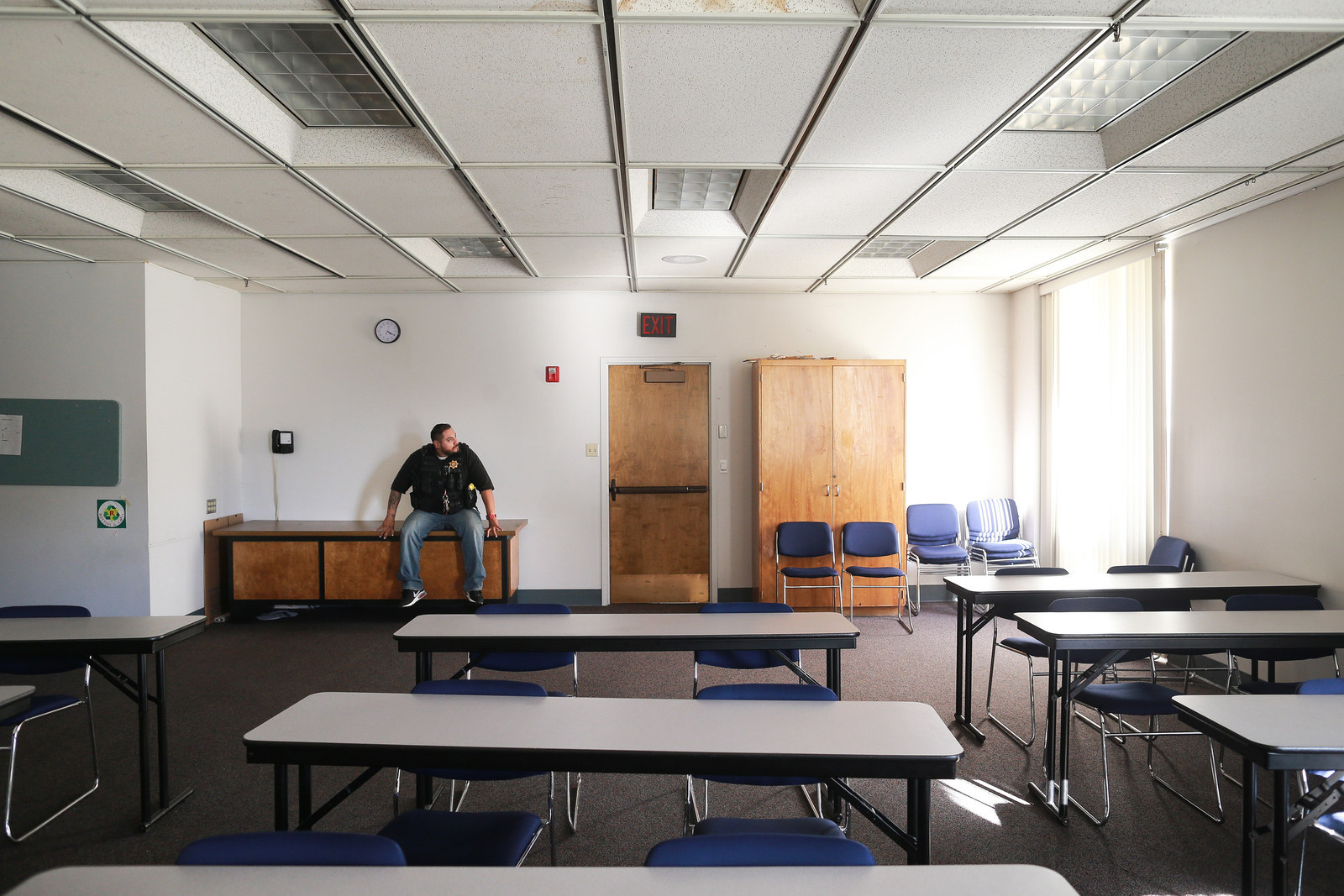 But release still poses huge challenges, and keeping program participants from going back to their old ways is one of Avila's top priorities. It starts while they're still behind bars, trying to build bridges with any family members who can offer a stable home environment, so that released prisoners don't have to worry about where they're going to sleep. In most cases, Avila said, they are able to reunite prisoners with their families.

"Which is amazing," interrupted Avila's boss, Shannon Gonzales.
"They've robbed, they've stolen from their families," Avila explained. "They've lied, they've cheated."
Finding employment is the most difficult piece of the puzzle. Prisoners get training in interview skills, and advice on how to find a job. You worked in the jail kitchen? That's valuable experience. But finding temp agencies that will take a chance on convicted felons is hard.
Occasional relapses into drug abuse are a normal part of the process of recovery. "It's kind of like riding a bike," Richardson said. "Just because you fall off doesn't mean you throw it in the dumpster."
But that has been the standard approach for probation and parole services. And this means Avila has been forced to change his attitude to his job. "Before this I was just so black and white," Avila said. "You violated the law. I'm going to take you to jail."
It's still early days, but the program seems to be delivering results. Judging from their track record, most participants could expect to be quickly re-arrested. But of the first 50 participants, that fate befell just eight in the first six months after enrollment in the program.
Intensive treatment and support programs don't come cheap: TYGR costs more than $10,000 per participant. That makes some experts worry whether politicians and the public will lose enthusiasm for helping prisoners make their way back into society. And that could lead to a backlash against the shift from mass incarceration, if released prisoners return to crime in huge numbers.
"If we cut back on all of these ancillary services, there will be recidivism," Leonard Jason of the Center for Community Research at DePaul University in Chicago told BuzzFeed News.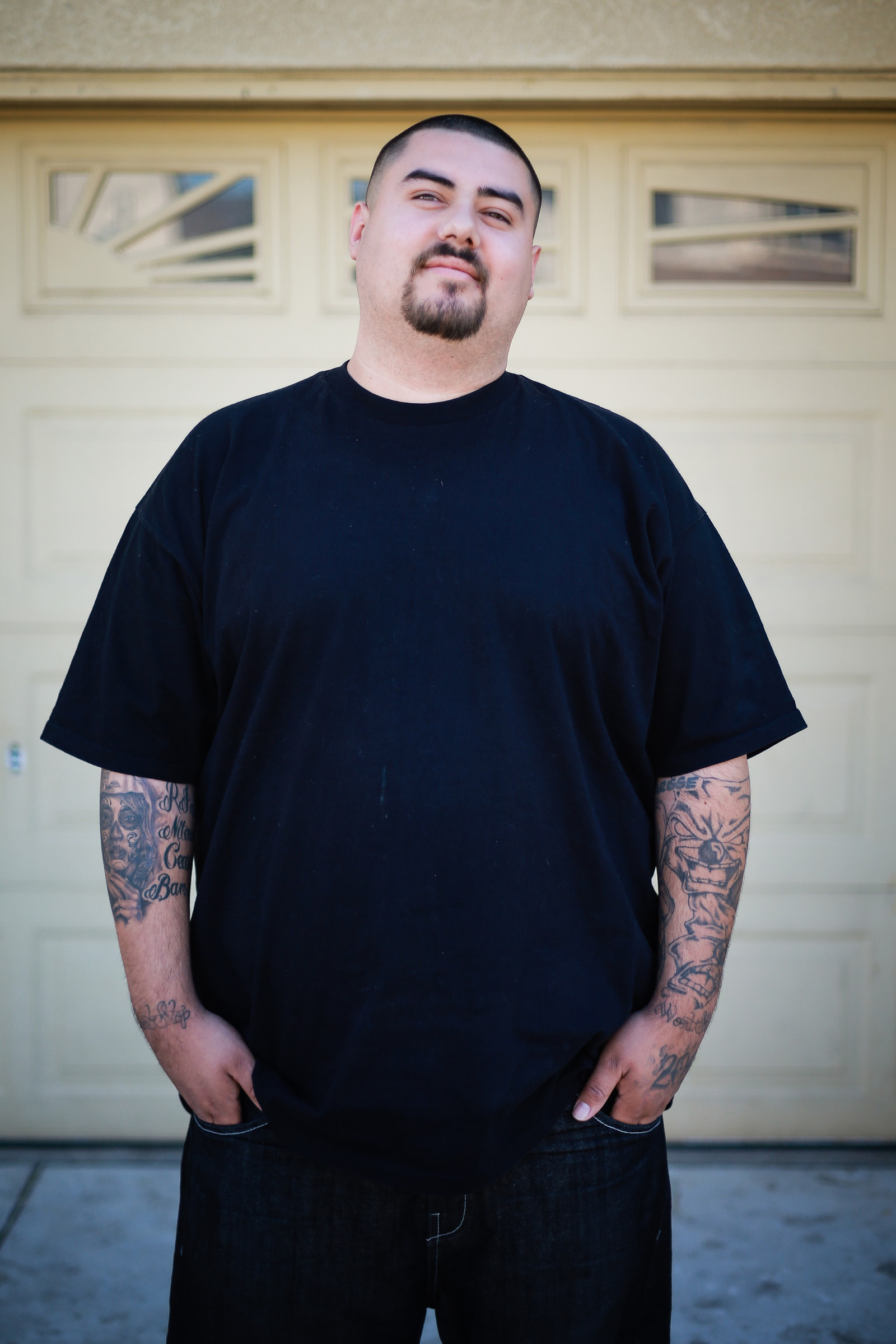 TYGR has been run mostly on grants from the federal Bureau of Justice Assistance under the 2008 Second Chance Act, which aimed to improve the prospects for people returning from prison or jail. But if TYGR's approach is to take hold, states and counties across the nation will need to start paying for similar programs out of their regular operating budgets.
Scientifically tested rehabilitation programs can pay for themselves, studies by the Washington State Institute for Public Policy show. Even if they aren't much cheaper than keeping people behind bars, they save money in the long run, if you account for the reduced costs of crime and the economic benefits of getting people back to work. Substance abuse treatment for former prisoners, for example, can save some $8 for every dollar spent, while providing education in prison has a return of nearly $20 on the dollar.
Cisneros isn't looking at the balance sheet, but he has no doubt about the value of the investment.
"I would have came out and done the same thing I was doing, because of the lifestyle I was living," he said. "Now I'm in college, out of trouble, and looking for a job."