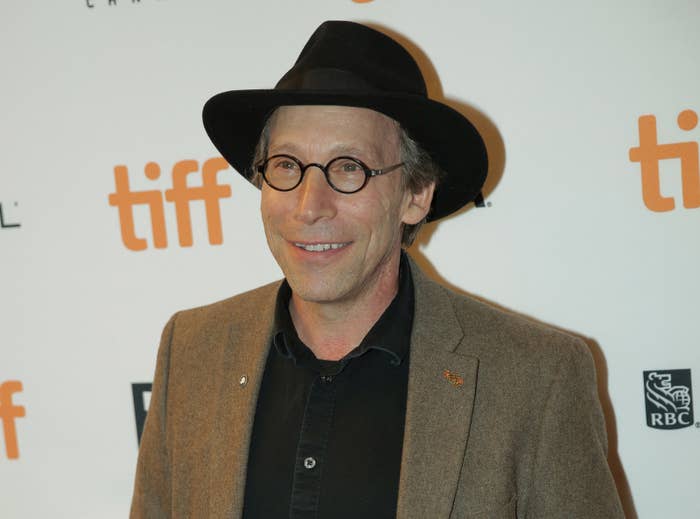 Lawrence Krauss, the celebrity physicist who faced dismissal from Arizona State University for violating sexual misconduct policy, has agreed to step down from the school.
In statements posted on Facebook and Twitter on Sunday, Krauss said: "I have chosen to retire from ASU in May, 2019, when I turn 65."

In February, BuzzFeed News revealed a string of allegations against Krauss spanning more than a decade. They included groping women and making sexist comments to a student and staff members at Arizona State.
After that article was published, the university reopened an investigation into Krauss, and in July concluded that he grabbed the breast of a woman who posed with him for a selfie at a meeting in Australia in November 2016.
Krauss was subsequently stripped of positions including an honorary professorship and the directorship of the Origins Project, which he founded in 2008. Origins held public events at which leading intellectuals discussed the origins of the universe, life, and social systems.
And last month, it emerged that Patrick Kenney, dean of the College of Liberal Arts and Sciences, had recommended that Krauss be fired from the university — an unusual sanction against a tenured professor, even in cases of sexual harassment.
Krauss continues to deny all of the allegations against him. In the statement announcing his retirement, he said: "To be clear, I have never harassed or assaulted anyone and have most certainly not exhibited gender discrimination in my professional dealings at the University or elsewhere."
Arizona State provided BuzzFeed News with a copy of its settlement agreement with Krauss, signed Oct. 19. In it, the university agrees to end its disciplinary process against Krauss. He will remain on leave from his position, for which he earned $265,000 in 2017, until his retirement.
When asked to comment on the settlement, a university spokesperson told BuzzFeed News that Krauss will not be teaching. "He will keep whatever retirement benefits he had accrued as of the date of his retirement, but will not accrue more."

In his statement, Krauss criticized the university's disciplinary process: "My choice at this time to retire in May was prompted by the regulations of the Arizona Board of Regents, under which I would only be allowed to directly test the credibility of my accusers or the veracity of their claims if I first agree to be dismissed, which I was not willing to do."
But the university spokesperson said that was not true.
"Dr. Krauss' description of our review process is inaccurate," the spokesperson wrote. The process would have allowed Krauss to "present witnesses and evidence in [his] own defense and cross-examine adverse witnesses," the spokesperson wrote. "Should he have chosen to move forward with the review process, this would have taken place before any final decisions were made regarding dismissal. Dr. Krauss chose to retire rather than to move forward with that process."
The settlement agreement also notes that the university will refund any donors to the Origins Project who gave more than $300,000 since 2010, if they make a request within 90 days.
The university spokesperson did not immediately respond to a question from BuzzFeed News about whether any donors have asked for their money back. Major donors to the Origins Project include Leon Black, the chair of the private equity firm Apollo Global Management, and his wife Debra; the Smart Family Foundation, which focuses on educational projects; and Krauss's friend Jeffrey Epstein, a wealthy financier who in 2008 was convicted of soliciting prostitution from an underage girl.