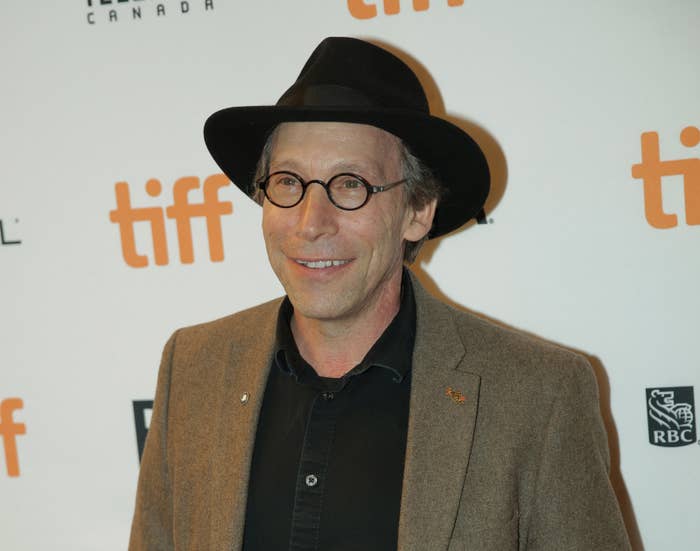 A senior official at Arizona State University has recommended the firing of Lawrence Krauss, a star physics professor who has been accused of sexual misconduct.
In February, BuzzFeed News revealed a decade-long history of allegations against Krauss, including groping women, making sexist comments to students, and telling an employee at Arizona State that he was going to buy her birth control so that she didn't go on maternity leave.
A university investigation concluded in July that Krauss grabbed a woman's breast at a 2016 meeting in Australia. Then Patrick Kenney, dean of the College of Liberal Arts and Sciences, recommended that he be dismissed, as first reported Thursday by the school's student newspaper, the State Press.

Krauss has already lost positions at the university, including a foundation professorship, an honor bestowed to "outstanding faculty" by the president and provost, and leadership of the Origins Project, which for a decade held high-profile events at which leading scientists and public intellectuals discussed the origins of the universe, life, and social systems.
(Origins has since been subsumed into the Interplanetary Initiative, another project at ASU focusing on human space exploration.)
Krauss has denied all of the allegations against him. In March, he released a lengthy rebuttal to the BuzzFeed News article, which he described as "libelous" and based on "falsehoods and distortions." In August, he responded to a fan on Twitter who asked if he was going to stay in Arizona:
When asked to comment on Kenney's recommendation, Krauss emailed BuzzFeed News: "I expect to be able to have some information by Friday or Monday."

Even after findings of sexual misconduct, schools rarely fire tenured professors — which is a difficult and lengthy process. After the University of California, Berkeley, found that astronomer Geoff Marcy violated that school's sexual harassment policies over many years, including groping students, he was warned about his behavior and told that further offenses could lead to dismissal. Marcy eventually resigned after dozens of Berkeley faculty members called for him to step down.
When the University of Washington fired tenured microbiology professor Michael Katze for sexual harassment last year, it was an unprecedented move for the school.
The fate of Krauss, whose salary in 2017 was $265,000, now lies in the hands of Arizona State's faculty and its president, Michael Crow. A university spokesperson confirmed to BuzzFeed News that Kenney had recommended Krauss's dismissal and that his position is now under discussion by a conciliation committee comprising one faculty member appointed by Kenney, one by Krauss himself, and one by the president of the university's Senate.
If Krauss continues to appeal the recommendation and the university continues to press for his dismissal, the case would later be heard by Arizona State's Committee on Academic Freedom and Tenure, comprising between five and nine faculty members. Crow would make the final decision, and any appeal after that would be heard by the state's Superior Court.
CORRECTION
The State Press reported on the recommendation that Lawrence Krauss be fired on Friday Oct. 4. An earlier version of this article said the report was on Friday.