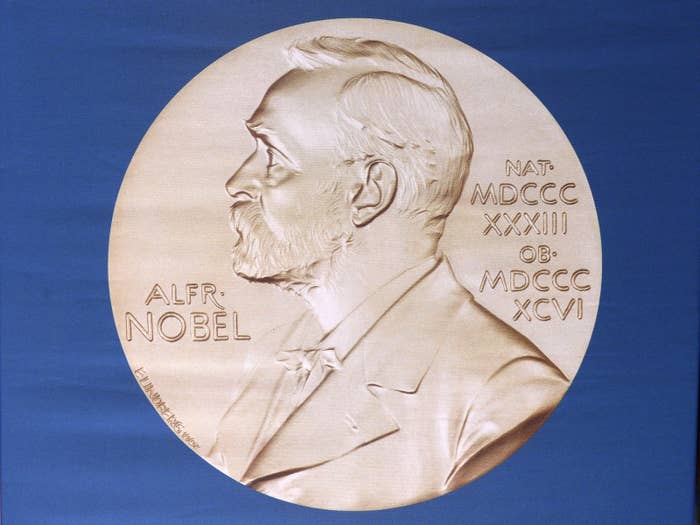 As protests have mounted against immigration controls introduced by President Donald Trump, scientists have joined the outcry.
An academic petition against the executive order imposing a 90-day ban on travel from seven Muslim-majority countries has so far been signed by 14,800 faculty members at US universities and 50 Nobel laureates. And today, 151 leading scientific, engineering, and academic organizations wrote to Trump, calling on him to rescind the order.
To help understand why immigration is such a touchstone issue for US scientists, BuzzFeed News looked at one high-profile barometer of scientific excellence: Nobel Prizes in physics, medicine, chemistry, and economics.
Most living Nobel laureates were based in the US when they won their prizes.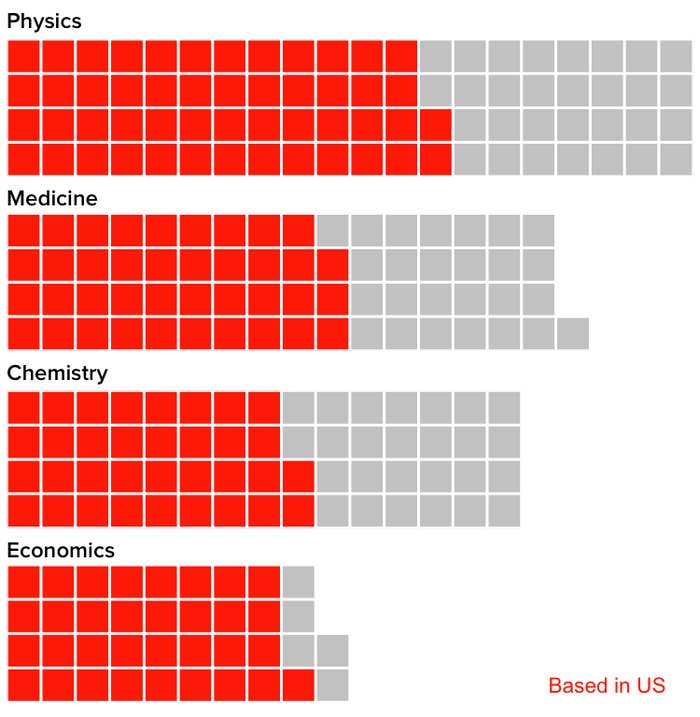 But of those US-based Nobel laureates, many were born in other countries.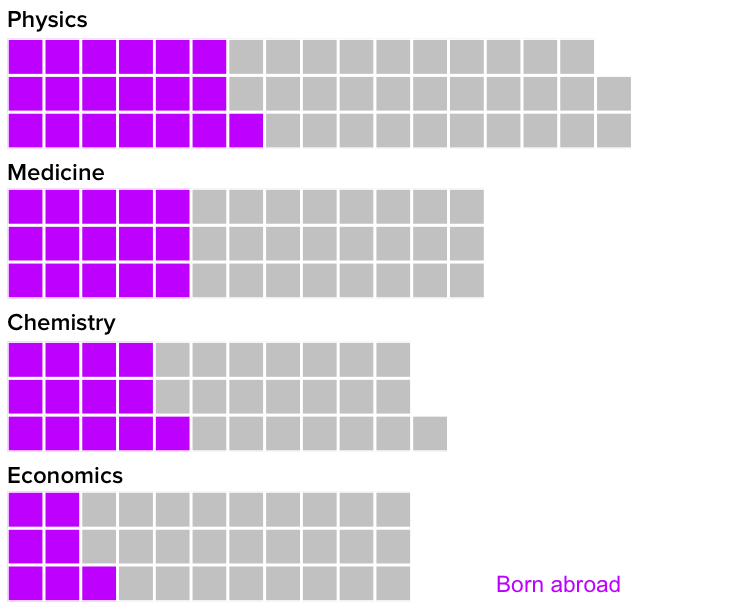 Here's where those immigrant Nobelists were born.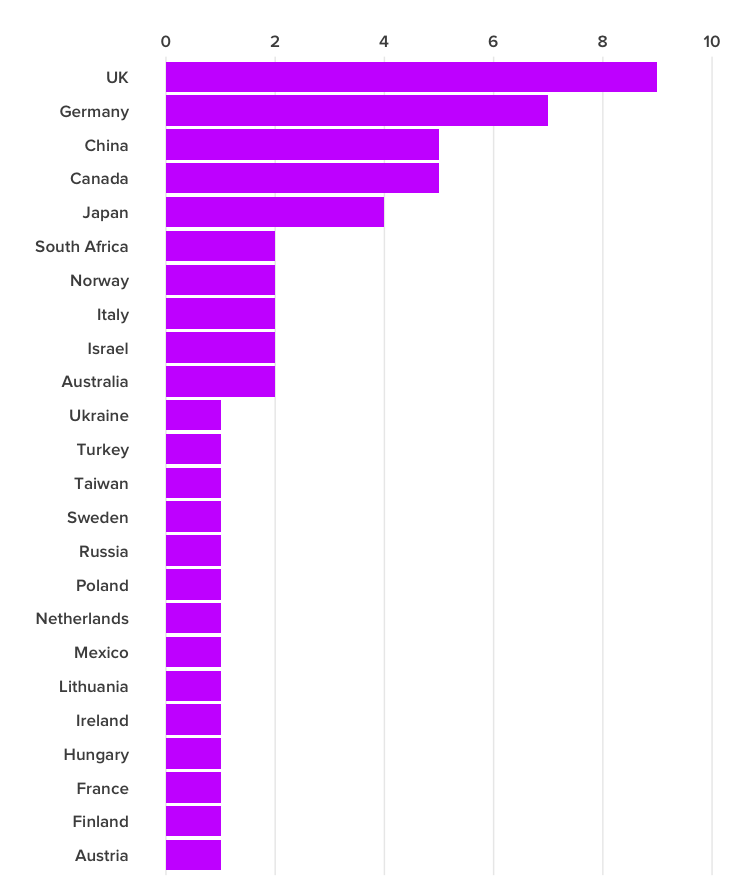 Until last year, there would have been a second scientist born in a Muslim-majority country, alongside Aziz Sancar of the University of North Carolina, Chapel Hill, who was born in Turkey and studies DNA repair. Ahmed Zewail of Caltech, who pioneered the study of chemical reactions on ultra-short timescales, was born in Egypt and died from cancer in August. In 2009, President Barack Obama made him a science envoy to encourage links between US scientists and researchers in the Middle East.
Nobel Prize winners don't provide a perfect measure of scientific excellence: The prizes have been criticized for ignoring the contributions of important researchers, including women.
Other measures of scientific achievement reinforce the contributions made by immigrants, however. One of the highest honors in American science is to be asked to join the National Academy of Sciences. Of the 2,294 living full and emeritus members — who must be US citizens — 26% were born abroad, NAS spokesman William Kearney told BuzzFeed News.
Trump's executive order also halts admissions of refugees for 120 days. One academy member, neuroscientist John Hildebrand of the University of Arizona in Tucson, told BuzzFeed News that he owes a personal debt to refugees who fled to the US to escape persecution by the Nazis. "My own teachers won Nobel prizes in this country after being driven out of their own countries," he said.
The academic petition argues that the new immigration controls will damage American higher education and research. But scientists who oppose Trump's executive order also have wider concerns about human rights.
"This measure is fatally disruptive to the lives of these immigrants, their families, and the communities of which they form an integral part," the petition states. "It is inhumane, ineffective, and un-American."
"It's not only science and technology that we're concerned about. It's about human decency and dignity for everybody," Bassam Shakhashiri of the University of Wisconsin-Madison, a former president of the American Chemical Society, told BuzzFeed News.
Shakhashiri came to the US from Lebanon in 1957. He became a US citizen in 1974, and vividly recalls that day: "The federal judge who swore me in as a citizen welcomed us and said, among other things: 'Enjoy your freedoms.'"