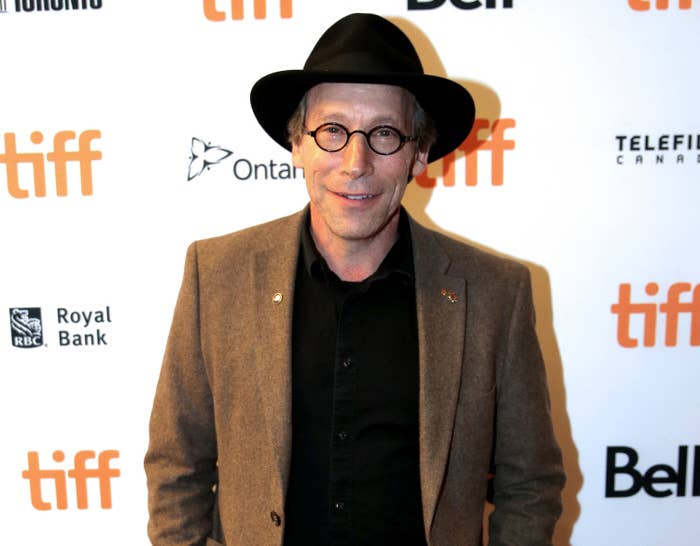 The nexus of the US skeptic community, the Center for Inquiry, today suspended its ties with physicist Lawrence Krauss. The decision came 11 days after BuzzFeed News revealed a series of allegations of sexual harassment against him.

In a tweet, the organization said, "Serious allegations have been raised regarding Lawrence Krauss, and we suspend our association with him pending further information."
Krauss was made an honorary member of CFI's board of directors in December 2011. He has now been removed from the list of honorary board members on the organization's website.

Skeptics promote science and reason over superstition and quackery, and have a big overlap with the atheist community. CFI is today the leading player in the US skeptic scene, with its meetings attracting popular speakers, including Krauss and the evolutionary biologist Richard Dawkins — who together have become the public faces of scientific atheism.
The accusations against Krauss include groping women and making inappropriate comments to students and employees. Two institutions — Case Western Reserve University in Cleveland, Ohio, and the Perimeter Institute for Theoretical Physics in Waterloo, Ontario — restricted him from their campuses because of sexual harassment complaints.
Krauss told BuzzFeed News that the story presented "false and misleading defamatory allegations." He did not respond to a request for comment, made through his lawyer, about CFI's decision to suspend him.
One of most serious incidents reported by BuzzFeed News occurred in a Washington, DC, hotel room in 2006. Melody Hensley, who was then a CFI volunteer and later the executive director of the organization's DC branch, alleged that Krauss forcibly kissed her and tried to remove her clothing.
As BuzzFeed News reported, CFI leaders knew about this allegation for several years. In 2013, then-president Ronald Lindsay was also informed about another alleged incident that occurred on a CFI cruise of Galápagos Islands, when Krauss, a featured speaker, reportedly propositioned a guest.
CFI declined to elaborate on what information caused it to suspend its relationship with Krauss, or what "further information" it is seeking.
"The statement speaks for itself," Nick Little, CFI's general counsel, told BuzzFeed News, adding that CFI's policies prevent it from discussing specific allegations. "As any organization, we're open to fully reviewing any new input or any new information that comes to light."
In 2016, CFI merged with the Richard Dawkins Foundation for Reason and Science, which also tweeted the statement about Krauss.
Dawkins has not yet commented publicly on the allegations against Krauss. However, three days after the BuzzFeed News story was published, he posted a tweet stating that he was looking forward to a 10-year anniversary event for the Origins Project at Arizona State University, which Krauss heads:
Dawkins did not immediately respond to a request for comment.

In May, he and Krauss are scheduled to go on a speaking tour in Australia and New Zealand called "Science in the Soul." The tour is billed as featuring observations on "the current state of anti-scientific affairs" by speakers revered for "their unapologetic takedowns of religion."
Shortly before CFI's announcement, Think Inc., the Australian promoter of the tour, told BuzzFeed News that it was still considering whether it should go ahead. "We will make a decision in the coming days," Desh Amila of Think Inc. said.