Trump Is Stuck With Obamacare. Here Are The Ways He's Trying (And Failing) To Kill It.
The Trump administration is sabotaging Obamacare, but Republicans said they won't replace it anytime soon. The result is a system that is worse than it could be, but isn't going anywhere.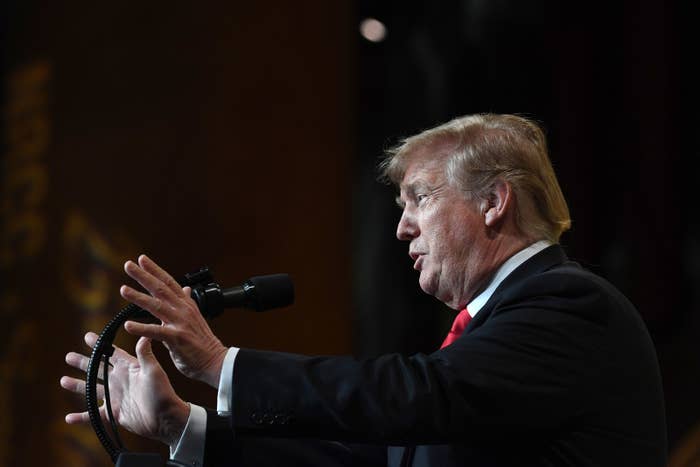 WASHINGTON — Donald Trump's "truly great" health care plan was declared dead before it even had time to be written, as Senate Republicans said Tuesday they will not attempt to replace Obamacare again before the next election.
"I made it clear to him we were not going to be doing that in the Senate," said Senate Majority Leader Mitch McConnell.
Last week Trump called for Republicans to start work on new reforms that would make the Republican Party "the Party of Great HealthCare." But this week, Trump reset the timeline, saying he always meant there would be a vote "right after" he is reelected in 2020 and Republicans win back control of the House.
Republicans in Congress had been dreading the idea of reviving their failed attempt to repeal and replace the Affordable Care Act, especially since the chance of success is nil with Democrats in control of the House.
McConnell's declaration means two more years of America's odd status quo: an administration actively undermining the current health care system, while not attempting to replace it.
Since Trump came to power, the White House has taken a series of steps to weaken the individual markets created by Obama. A Kaiser Family Foundation analysis found that premiums on the individual market are 16% more expensive than they would be without Trump's interference.
But Obamacare has turned out to be surprisingly difficult to kill. Republicans used to insist that Obamacare was on a path to collapse even if they sat back and did nothing. "The best thing we can do, politically speaking, is let Obamacare explode," Trump said in 2017.
The opposite has happened. Premiums are coming down. Insurers have returned to the markets. Obamacare markets remain stable.
The result is a system that is worse than it needs to be, but not bad enough to collapse and be replaced. Here are the main ways Trump has attempted to undo Obamacare:
Trying to overturn the ACA in the courts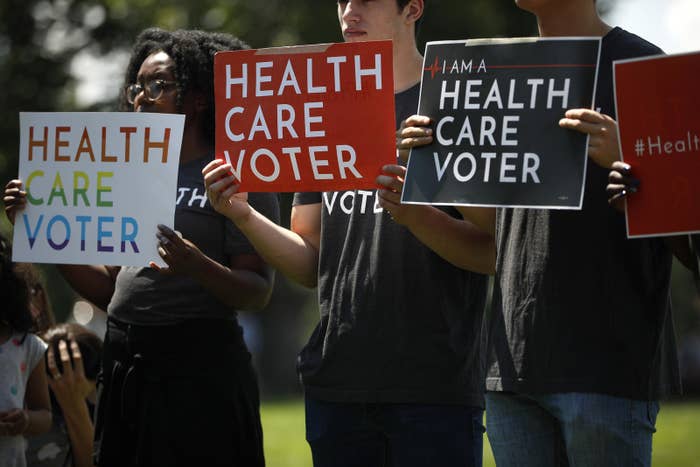 The Trump administration is arguing in court that the ACA should be declared unconstitutional. This would eliminate protections for people with preexisting conditions, allowing children to remain on their parents' insurance plans until the age of 26, and other policies with wide bipartisan support.
The lawsuit to overturn Obamacare was filed by 20 Republican attorneys general last year. By convention, the presidential administration of the day would defend current law. But the Trump administration instead sided with the red state lawsuit and argued the ACA was unconstitutional.
Legal experts from across the spectrum have blasted the rationale of the lawsuit — that one clause of the ACA is unconstitutional, and thus the entire 900-page law must be tossed out — but one Texas judge has already agreed with the Republican attorneys general. The case currently sits before the 5th Circuit Court of Appeals.
Repealing the individual mandate
When the ACA was passed, the individual mandate was seen as an ugly necessity. Since healthy people are more likely to forgo buying health insurance, the individual mandate tax penalty was meant to incentivize them to sign up. More people signing up means a lower "risk pool" and lower premiums for everyone.
Republicans repealed the individual mandate in their 2017 tax bill. At the time, the Congressional Budget Office estimated this would contribute to 13 million fewer people being insured. But the worst-case scenario of Obamacare markets destabilizing and falling into a death spiral never happened.
By mid-2018 the CBO had adjusted its projections downward, estimating closer to 8 million people would drop coverage without the individual mandate. It estimated this would cause premiums to rise by about 10%.
Creating an unregulated insurance market so that people could leave the ACA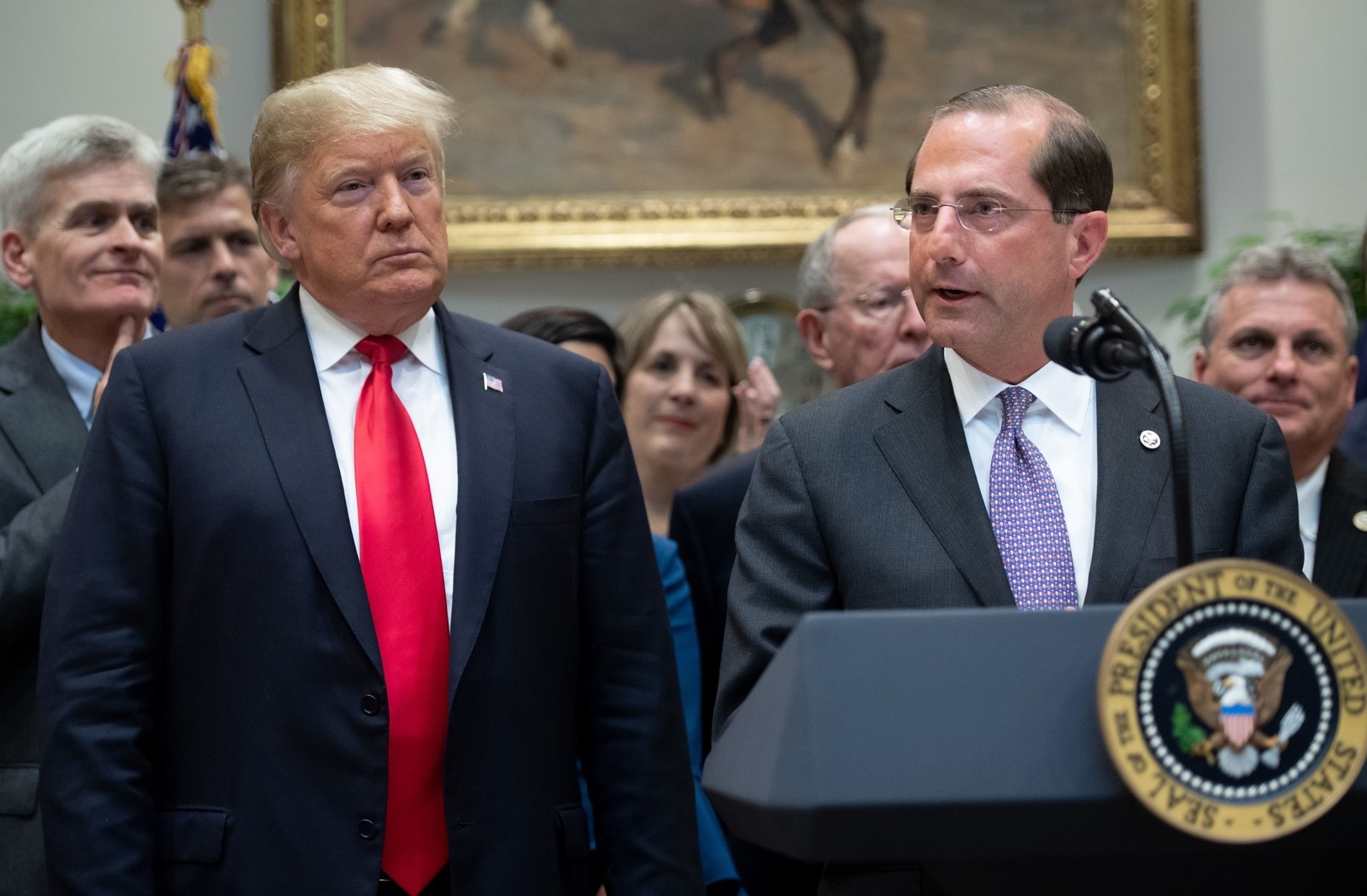 The ACA allowed for people to sign up for short-term health plans outside of the regulated markets. These plans did not have the protections of the ACA — insurers can raise prices on people with preexisting health conditions or refuse to cover benefits that are required parts of ACA plans — but were seen as a helpful bridge for people in between jobs.

The Trump administration expanded the maximum length of these plans from three months to three years, essentially creating an unregulated insurance market outside of the ACA. Because the plans can cover much less, they can also be cheaper. This causes people to jump to off-market plans, which raises prices for those still on the regulated market.
Killing market subsidies
One early, direct attack on the Obamacare markets was to cut off subsidies. It was a particularly aggressive move because not only did these subsidies keep premiums down, they saved the government money. In effect, the Trump White House was choosing to pay more so that people could have higher premiums.
But the states outsmarted the administration by manipulating the language of the ACA. In a process known as "silver loading" they essentially replaced the subsidy with a tax credit that Trump can't repeal without legislation. Earlier this year, the White House signaled it may ban silver loading, which would cause a spike in premiums. But so far no action has been taken.
Rolling back Medicaid expansion with work requirements
The ACA expanded Medicaid eligibility to millions of low-income people at or just above the poverty line. All GOP replacement plans would have reversed this policy to some extent, but none of them passed Congress. Instead, the White House has allowed states to enact work requirements, where if nondisabled Medicaid recipients fail to prove they are working, training, or volunteering, they can lose their health insurance.
The first state to enact work requirements was Arkansas, and thousands of people were dropped from Medicaid rolls while little new work activity was recorded. Last week, a federal judge struck down work requirements in Arkansas and Kentucky as "arbitrary and capricious," ruling the Trump administration did not study how many people would lose insurance. Less than 48 hours later, the administration approved similar work requirements in Utah.
Neglecting open enrollment
Where the Obama administration aggressively promoted the open enrollment period, Trump has done the opposite. He cut the enrollment period in half, cut enrollment advertising by 90%, and pulled out of Obamacare enrollment events across the country.