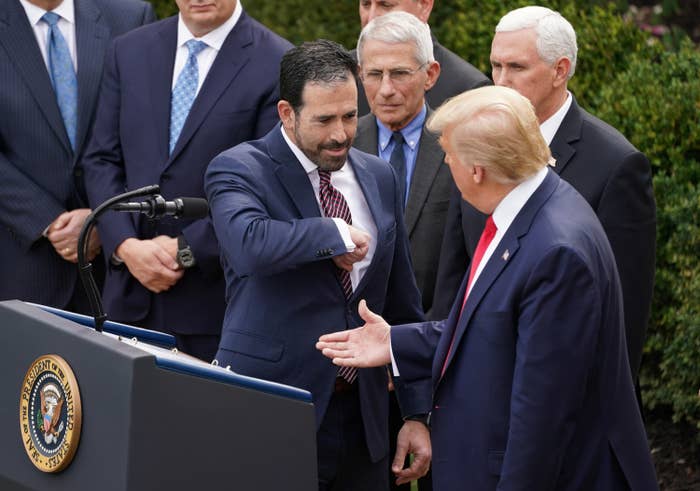 WASHINGTON — After shaking hands with several CEOs of major US companies, President Donald Trump said Friday he will "most likely" get tested for the coronavirus after coming into contact with a Brazilian official who later tested positive.

Trump dined with Brazilian President Jair Bolsonaro at Mar-a-Lago last weekend and was photographed standing next to Bolsonaro's press secretary, Fabio Wajngarten. Wajngarten tested positive for COVID-19, the disease caused by the novel coronavirus, on Thursday.
Trump has so far declined to get tested or self-isolate, despite Florida Sen. Rick Scott and Miami Mayor Francis Suarez doing so after coming in contact with Wajngarten. Suarez tested positive for COVID-19 on Friday. Several other Republicans have also self-isolated after coming into contact with an attendee at the Conservative Political Action Conference who later tested positive; Trump gave a speech at the conference.
There's a lot we still don't know about the coronavirus outbreak. Our newsletter Outbreak Today will do its best to put everything we do know in one place — you can sign up here. Do you have questions you want answered? You can always get in touch. And if you're someone who is seeing the impact of this firsthand, we'd also love to hear from you (you can reach out to us via one of our tip line channels).

During a lengthy press conference Friday, Trump interacted with several top administration officials and business leaders. He said he did not need to get tested because he showed no symptoms of illness.

"We have a White House doctor — I should say many White House doctors," said Trump. "I asked them that same question, and they said, 'You don't have any symptoms whatsoever.' And we don't want people without symptoms to go and do the test. The test is not insignificant."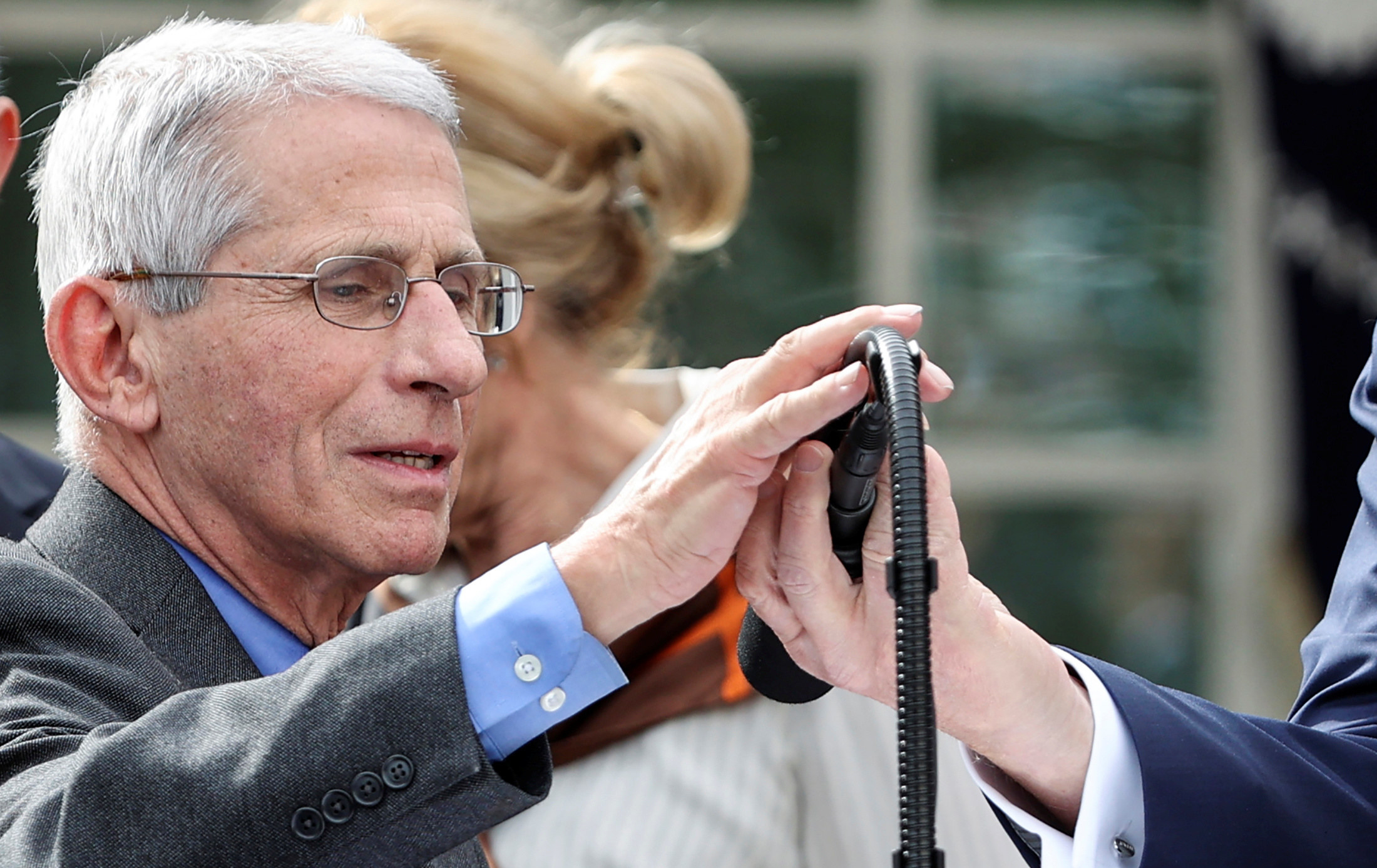 But when he was pressed on his contact with the Brazilian staffer, Trump said, "I didn't say I wasn't going to be tested." Asked if he would be, he said, "Most likely. Not for that reason, but because I think I will do it anyway. Fairly soon. We're working out a schedule."
During the same press conference, he announced that all Americans returning from Europe would be directed to self-quarantine for 14 days, regardless of whether they showed symptoms.
Trump said he and Bolsonaro "sat next to each other for a long period of time" but he was not concerned, because the Brazilian president was tested and officials in that country have said it was negative.
South Carolina Sen. Lindsey Graham announced Thursday he was self-quarantining because he also was at Mar-a-Lago last weekend, though he said he has no recollection of direct contact with Bolsonaro or Wajngarten. Graham's office said he is awaiting the results of a coronavirus test.