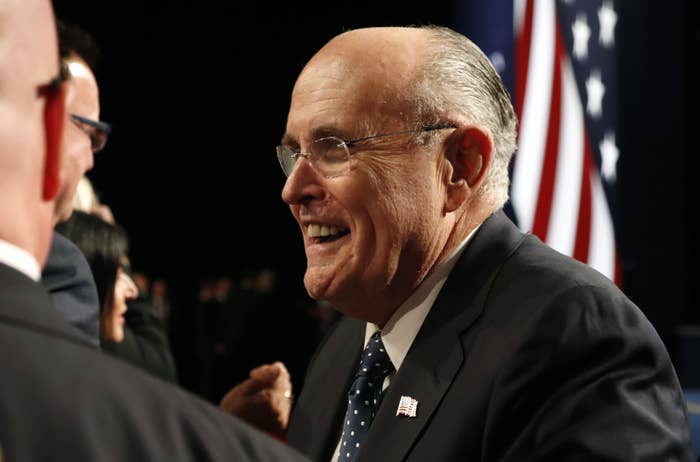 Some people just want to watch the world burn. And their matches are Twitter parody accounts.
A popular account purporting to be former New York mayor and prominent Trump supporter Rudy Giuliani has been tweeting in earnest throughout Election Day.
"We cannot let Blacks and Hispanics alone decide this election for Hillary!" tweeted @rudygiulianiGOP. This and other tweets have gained a good amount of traction. This hyper-partisan left-wing clickbait site also fell for it.
But it's a fake. A cruel ruse of a parody account. Giuliani doesn't actually have a Twitter account, so many people have mistaken this parody account as real. It currently has more than 16,000 followers.
The account has tweeted a number of racist comments.
Even reporters have fallen for fake Giuliani. NBC's Chuck Todd asked the real Giuliani about his tweet implying Trump lost the first presidential debate. Of course, he actually tweeted no such thing.
So remember, the world is full of lies and deceptions. Always double-check before you retweet. BuzzFeed News will be debunking rumors and hoaxes throughout Election Day. You can keep track of them all here.