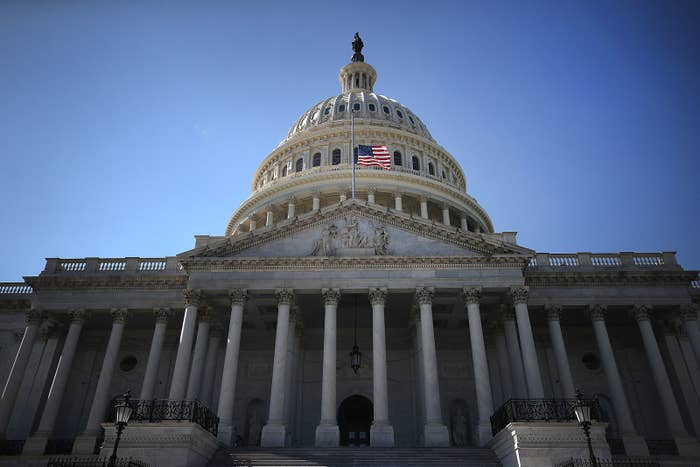 Six House of Representative offices have paid out a total of $359,450 in settlements since fiscal year 2013, according to newly released data from Congress' Office Of Compliance.

The data was released by House Administration Committee chairman Gregg Harper, who must sign off on any settlements, on Friday. The revelations come as momentum builds to overhaul the OCC, which critics say is designed to silence victims and protect abusers in Congress.
The data includes one claim of sexual harassment in a "member-led office," which was settled for $84,000. Another office paid a $150,000 settlement in response to a claim of "veteran status discrimination and retaliation."
The committee did not name the six members of the House of Representatives whose offices paid out the claims. It was also not clear if staff or the members themselves were the subject of the allegations.
Other settlements include a claim of age discrimination that paid out $76,000, a claim of disability discrimination that resulted in a $37,250 settlement, a claim of discrimination based on sex and religion settled for $7,000, and a $5,200 settlement over a complaint based on race, national origin, and military service.
The data does not include a $27,000 payment in 2015 from Michigan Rep. John Conyers to a female employee who alleged she was repeatedly sexually harassed by the him. Conyers apparently paid out the settlement from his office budget by hiring on the woman as a "temporary employee," according to congressional employment records, even though she was banned from the office and did no work. Former Administration Committee chair Candice Miller told BuzzFeed News that she repeatedly rejected settlement requests for sexual harassment claims during her tenure, including one that matched the details of the Conyers claim.
The $359,450 represents a little more than 11% of the more than $3 million in awards and settlements that the office has acknowledged paying out in that time period (from fiscal year 2013 to the present). The remaining awards and settlements came not just from claims against Senate offices, but also from other legislative entities like the Capitol Police and Architect of the Capitol whose employees also bring claims to the OOC.