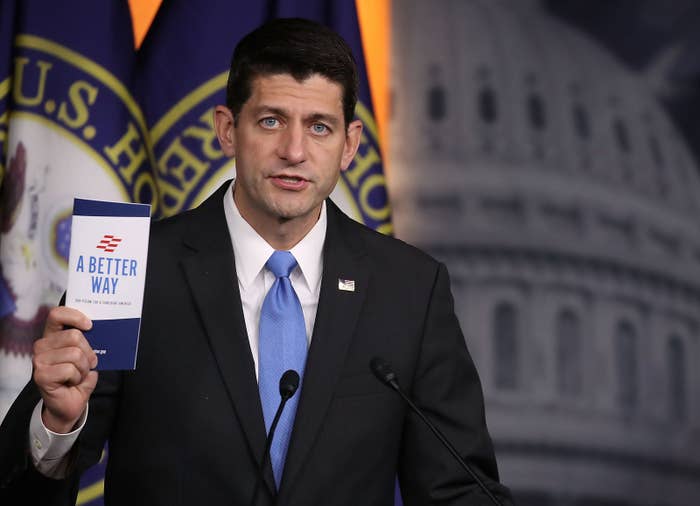 Republicans are ready to let out a sigh of relief Tuesday as it appears the GOP has held on to the House.
Multiple news outlets called the House for Republicans by about 9 p.m. Many races are still up in the air, but New York Times projections have Republicans winning 230–235 of the House's 435 seats.
The House was always expected to stay red, and Democrats will likely fall far short of the 30 seats they needed to pick up to regain the majority.
The question now is whether a fractured Republican Party will opt for a change in leadership. Throughout the election, Speaker of the House Paul Ryan angered both anti– and pro–Donald Trump factions of the party.

Ryan never seemed remotely comfortable with Trump as the nominee. He held off giving an endorsement, famously saying, "I'm just not ready… I'm not there right now." Trump, in turn, took many public shots at Ryan. Ryan eventually endorsed Trump.
But even then, Ryan often refused to comment on Trump's many controversies. After the now-famous 2005 tape of Trump's "grab them by the pussy" comments was released, Ryan said he would stop defending Trump altogether.
That has left Ryan in an awkward middle ground. To Trump supporters he turned his back on the campaign. To Trump opponents he stood by meekly without pushing back.
Ryan was already facing grumbling from the right-wing Freedom Caucus. His deal with the Democrats to fund the government until the lame duck session was not popular on the party's right flank.
A year ago, nine Republicans voted against Ryan's bid for speaker. He needs 218 votes in total.
In the days before the election, Ryan said he was confident about maintaining his speakership.