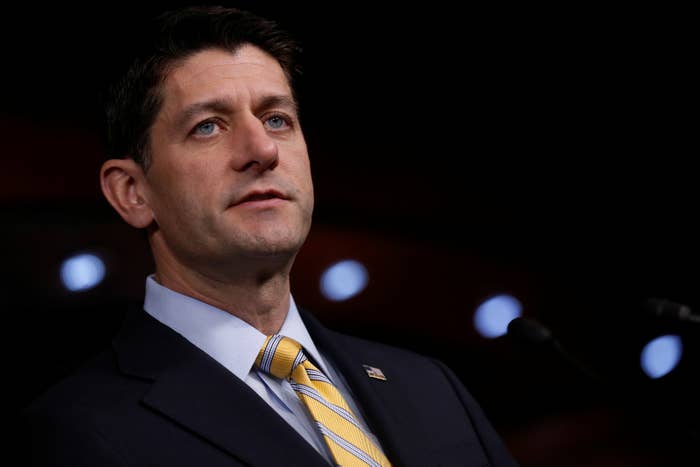 WASHINGTON — Republicans still plan to keep some key, popular aspects of the Affordable Care Act — including allowing young people to stay on their parents' health insurance and protect Americans with pre-existing conditions — despite late-night votes Wednesday that implied otherwise.

Word spread quickly through Facebook and Twitter Thursday that Republicans in the Senate had repealed Obamacare and voted against its rules on pre-existing conditions, insuring young people, charging women higher premiums for health care than men, and other popular aspects of the bill.
But repealing Obamacare won't take place until at least the end of the month. And while Republicans did vote against some of its most popular provisions on Wednesday night, these votes were largely a symbolic messaging tool for Democrats and are not binding.
The votes were taken as part of the "vote-a-rama" process, in which the parties typically bait one another into embarrassing and politically charged votes. All 20 amendments the Senate voted on Wednesday night, most offered by Democrats on popular aspects of the health care law and protecting Medicaid, failed.
House Speaker Paul Ryan said Thursday that despite those overnight votes, his party still plans to preserve some popular parts of Obamacare. These include allowing parents to keep children on their insurance plans up until the age of 26, and preserving the ban on denying health coverage to people because of pre-existing conditions.
Several other Republicans in both the House and Senate have echoed that promise. Whether Republicans can get the votes to repeal the health care while, while fulfilling those vows is still an open question.
But while Wednesday night's vote-a-thon does not mean Republicans will gut Medicaid or repeal Obamacare in its entirety, it was a significant step towards repeal.
The Senate passed a budgetary tool in the early hours of Thursday morning that will allow them to vote to repeal the Affordable Care Act later on. Attention now turns to the House of Representatives, which will pass its own, similar legislation. The two chambers will then vote to repeal broad swaths of the Affordable Care Act as soon as Jan. 27, but that vote could be pushed back, with a handful of Republicans requesting more time to pull a replacement health care plan together.
The question is what they will replace it with. President-elect Donald Trump said this week that repeal and replacement will be done hand in hand. Ryan agreed with that assessment Thursday. But there is still no sign of a concrete plan for what the successor to Obamacare will be.