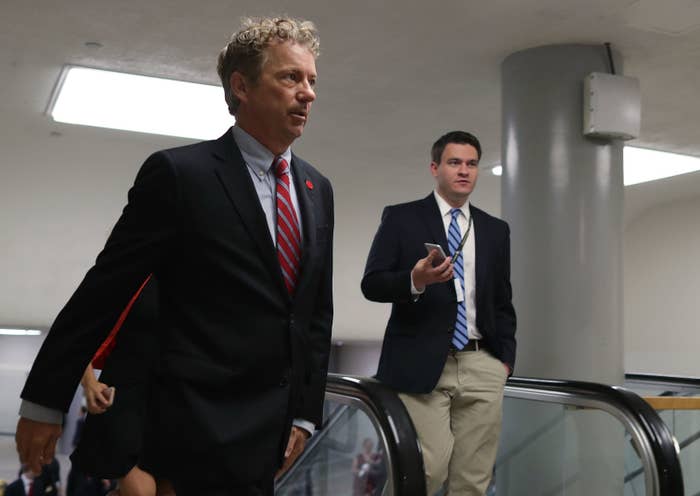 WASHINGTON — Three Republican senators have now publicly expressed skepticism of President-elect Donald Trump and GOP leaders' plan to repeal sections of the Affordable Care Act immediately, then work out replacement over a years-long period before repeal takes effect.
Republicans need 51 votes in the Senate through a process called reconciliation, but would have just 49 if those three Republicans vote with Democrats in opposition.
Sen. Rand Paul has been the most vocal Republican warning against repeal unless it is done concurrently with replacement.
His caucus colleague Sen. Tom Cotton told MSNBC "when we repeal Obamacare we need to have the solution in place." Sen. Bob Corker has also expressed concern about repealing the ACA before a replacement is settled.
Repeal was supposed to be the easy part for Republicans. They are united in their opposition to Obamacare, but there is nothing close to consensus on what should take its place.
But in recent days this plan has increasingly come under fire. The American Medical Association released a letter to congress saying that before any repeal vote "policymakers should lay out for the American people, in reasonable detail, what will replace current policies."
Democratic senators are also reaching out to moderate Republicans to try to convince them to jump ship.
"We're going to work so hard on this over the next six weeks to say 'this is not a game,'" said Democratic Sen. Tim Kaine. "A lot of budget stuff, it's sort of got a game-like quality. This is not a game. This is life or death for people."
Another Republican Senator, Susan Collins, has said she is not sure whether or not she will vote for Obamacare repeal if a replacement isn't ready.