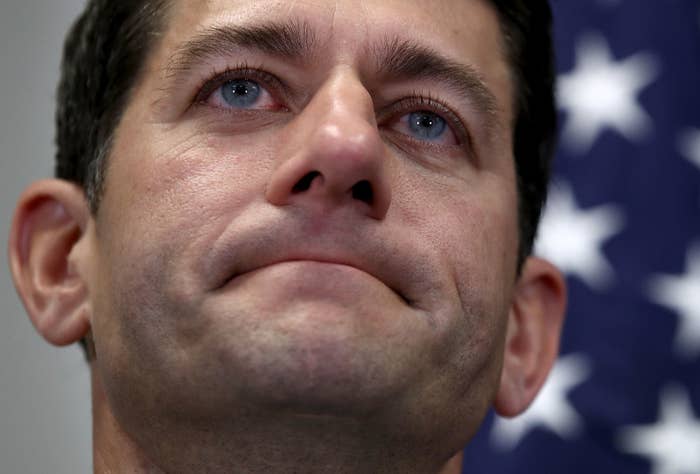 WASHINGTON – Speaker of the House Paul Ryan condemned Russian President Vladimir Putin at a press conference Thursday morning, but pointedly refused to comment on Donald Trump's praise for the Russian leader.
At an NBC forum Wednesday, Trump cited Putin's high approval ratings and said he's more of a leader than Barack Obama. Ryan took the opposite approach at a Thursday press conference, calling Putin an adversary and "an aggressor that does not share our interests."
Ryan was asked repeatedly asked about Trump's comments.

"He praised Vladimir Putin and said that he's a better leader than the United States. Do you still think Hillary Clinton is the worst thing that can happen?" one reporter asked.
At the press conference, Ryan refused to comment on the presidential race. "You think I'm going to stand up here and be an election pundit? I've got other things to do," he said.
When asked if he still feels comfortable voting for Trump, Ryan again refused to comment.
"I'll leave it at that," he said.
A spokeswoman for Ryan later told BuzzFeed News that "In reading the speaker's comments on Putin it's clear he does not agree" with Trump.
This post has been updated with a comment from a Ryan spokeswoman.