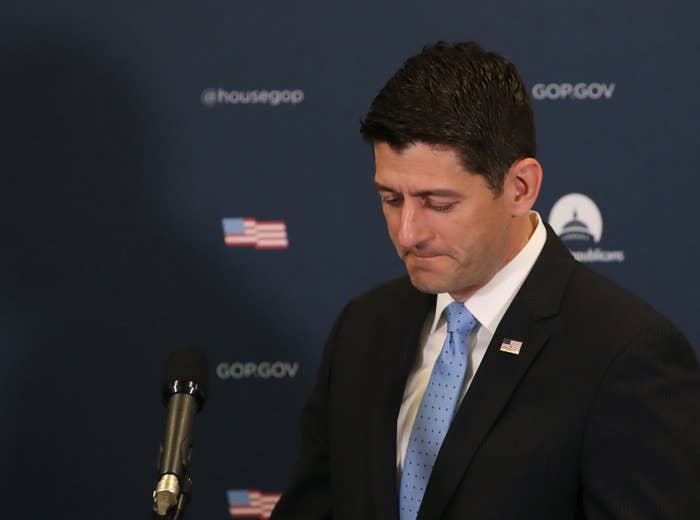 Speaker of the House Paul Ryan said President Trump is new to politics and may not have realized asking the director of the FBI for loyalty or to "let go" an investigation into a member of Trump's administration was inappropriate.
Ryan made the comments as Comey testified before a Senate committee Thursday morning, during which Comey alleged that President Trump asked for a loyalty pledge and requested he help "lift the cloud" of the Russia probe.
Ryan — who said he had not been watching the hearings but had read a prepared statement from Comey — said it's likely that Trump didn't understand that what he was saying was inappropriate.
"The president's new at this. He's new to government. And so he probably wasn't steeped in the long-running protocols that establish the relationships between the DOJ, FBI and White House is," Ryan told reporters.
Ryan was asked why that is an acceptable excuse given that Trump has an entire communications staff and in-house legal counsel at his disposal.
"I'm not saying it's an acceptable excuse, it's just my observation," said Ryan. "He's new at government and therefore I think he's learning as he goes."
Comey testified that Trump asked him for "loyalty" during a private meeting. Ryan has called this exchange obviously "obviously" inappropriate. However, when a reporter put it to him that he would call for impeachment if a Democratic president had asked for a loyalty pledge from the FBI director, Ryan strongly denied it.
"No. No. No, I don't think we would actually. I don't think that's at all the case," he said.
Ryan portrayed Comey's testimony as at least somewhat exculpatory to Trump because it showed that the President was not personally under investigation.
"What I got out of that testimony is we now know why (Trump)'s so frustrated, when the FBI director told him three times there's no investigation of him yet that speculation was allowed to continue," said Ryan.