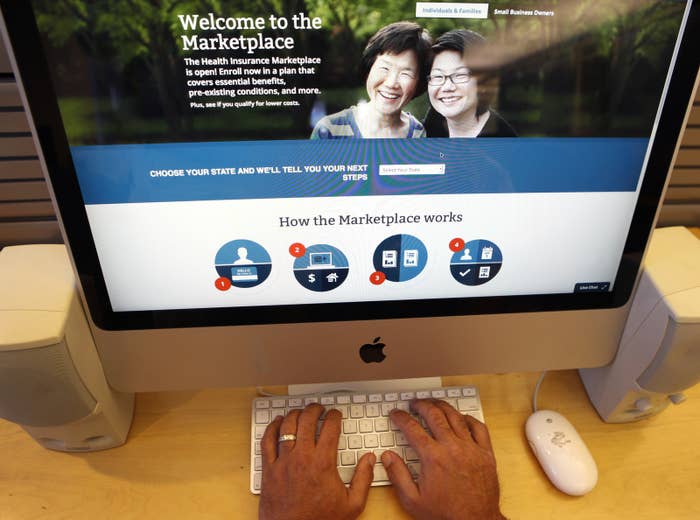 Obamacare enrollment for 2018 blew past expectations, with 8.8 million signing up for insurance on the federal individual markets.
Those numbers are down slightly from 9.2 million last year. But that in itself is impressive, given that the markets faced an uphill battle under the Trump White House. The administration slashed the enrollment period in half, from three months to 90 days. It also cut enrollment advertising by 90% and pulled federal support from enrollment events across the country.
And yet it was a year when Obamacare was featured prominently in the news for months as Republicans tried and ultimately failed to repeal it.
These numbers do not include people who enrolled in state-run exchanges, which are continuing to enroll new members through January. Overall enrollment in 2018 could end up on par with 2017's figure of 12.2 million, which would keep the markets stabilized in the short term.
However, an existential threat to Obamacare kicks in in 2019 when the law's individual mandate to buy insurance will no longer be in effect. Republicans struck down the mandate, which requires people to buy insurance if they are able to afford it or pay a penalty, as part of their recently passed tax bill.
While the mandate has been hugely unpopular, removing it could significantly damage the individual markets. Without the mandate, healthy people could leave the markets, knowing that they can return once they need insurance. That would drive up prices for everyone left behind on Obamacare.
Republicans, meanwhile, are still vowing to repeal Obamacare altogether.