Marion Brown spent Thanksgiving of 2017 with her family, trying not to think about a phone call she had just received from a reporter telling her that documents detailing a difficult, personal story of hers had been leaked.
Almost three years earlier she had launched a sexual harassment complaint against her old boss, the powerful Detroit politician Rep. John Conyers. It had had been a trying experience, and in the end she took a $27,000 payout in exchange for signing a gag order and walking away. For years that had been that, but now some reporters wanted to write about what had happened to her.
"It was scary and I wanted it to go away. I didn't want to talk. I didn't want to deal with it because I didn't know how to deal with it," she said.
The call had drudged up some painful memories. Brown had alleged that Conyers repeatedly asked her for sexual favors. Despite three coworkers signing corroborating statements, she struggled to find a lawyer to take her case. Conyers denied all wrongdoing and continued to go on serving as normal. Brown had to pay part of her settlement to the lawyers she found to represent her, while it didn't cost Conyers a dime — taxpayers footed the bill. These were not experiences Brown wished to revisit.
But over the course of Thanksgiving weekend, Brown says, she began to see it in a different light. "It kind of felt like a higher purpose that I had been given," she said. "A great deal of my adult life I've tried to find my purpose — how I can have an impact and positive change in our society. You know, I just kind of began to think like that and got a strength to feel like I had to do the right thing."
Brown, 62, ended up talking about her experiences, and in doing so kicked off a chaotic few months. She has been interviewed on national television and named in countless news stories. Conyers is no longer in Congress. Her story ended up being a key catalyst to force Congress to overturn its secretive system of handling harassment complaints. She's been lauded as a strong voice for harassment victims in the line of Anita Hill.
"My mom, who passed away at 95 years old a couple years ago, would be proud of me," she said. "And I feel good that my granddaughter, that she'll know I can make the world better for her."
And yet many of her worst fears — and the reasons why she didn't want to come forward in the first place — were also realized. She felt pilloried by supporters of Conyers, and still feels blackballed by the political establishment in her home state of Michigan.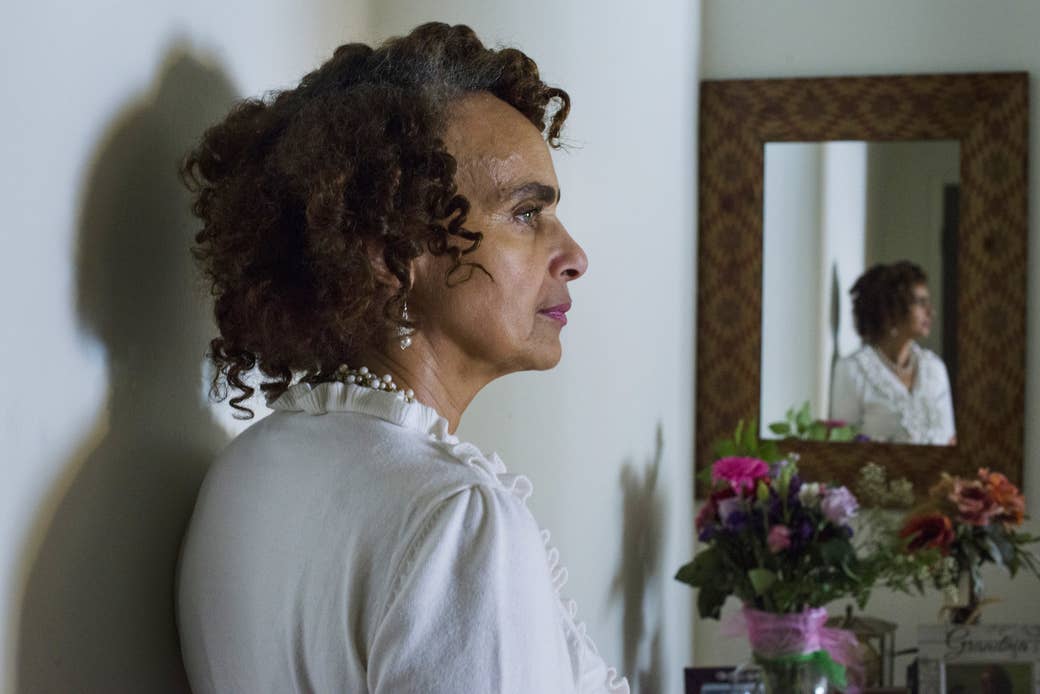 Brown initially requested anonymity but eventually came forward in a TV interview with the Today show. When asked if she had been released from her gag order, Brown admitted she had not and was taking a legal risk by speaking out. "The reason I'm taking a risk is it's important. I want to be a voice," she said on air.

Conyers didn't sue her, but he did attempt to discredit her. His lawyer held a press conference in Detroit to denounce Brown as an "opportunist." During it he revealed a photo of Brown and Conyers posing together at a local event, the 2011 Barristers' Ball, along with a printout of a text from Brown asking for a copy of the photo. "She said that he took every opportunity during [work] hours to harass her. He was an animal but you booed up with him at the Barrister Ball? Come on now, it doesn't work like that," the lawyer told reporters.
The photo was shared on Facebook by supporters of Conyers as evidence of Brown's dishonesty. A rally was held in Detroit where a series of local politicians and community leaders argued Conyers was being unfairly persecuted and denied due process.
"You stay and you find a way to survive because you have to take care of your kids."
Brown describes that period as hurtful and challenging. She remembers running into someone she knew, and afterward overhearing them whisper to a friend, "That's the woman." Even after Conyers resigned, he never gave his accusers any validation. "He never apologized, he never admitted to any of us what he did. He just denied it and resigned," said Brown.

As the scandal unfolded, many people in both Detroit and Washington defended Conyers. Brown herself grappled with the contradiction that the person she was publicly accusing of harassing her had a history of fighting for civil rights that dated back to the late 1950s when he was a young lawyer. Over the years Conyers cofounded the Congressional Black Caucus, sponsored a bill to create Martin Luther King Jr. Day, and rose to become chair of the House Judiciary Committee. Many people see him as a hero. Brown herself once shared that assessment, and to some degree still does.
"I'm not taking that away from him. There are things that he has done that are very critical and important and legendary in the civil rights movement," she said. "But that doesn't take away from what he has done to people, to women — that is wrong. You can be a great person in one aspect but do some bad things."
A refrain Brown heard after her story came out was: "If you're telling the truth that the situation was so bad, why didn't you just leave?" The simple answer to that, she says, is that she tried to leave on multiple occasions. But Conyers' stature being what it was in Detroit, there was a common understanding that you do not poach one of his staff without his blessing. Her overtures to find another job went nowhere, and in the end she stayed.
"You stay and you find a way to survive because you have to take care of your kids," she said. "I was a single parent with four children. Don't try to discredit me because I stayed and tried to survive. That's just ignorant because that means you haven't tried to walk a mile in my shoes."
One of the most frustrating accusations levelled at her is that she came forward with her story for fame. She says she's heard comments that she should have waited until after Conyers retired to spare the community the embarrassment. But Brown didn't choose when to come forward at all.
Unbeknownst to her, her old affidavits were obtained by BuzzFeed News last fall. When the story was released it set off a chain reaction of events. Conyers vehemently denied Brown's allegations and his lawyer denounced Brown as an "opportunist." But soon another woman's account came to light, followed by another. After being abandoned by Democratic leadership, Conyers announced his resignation in December.
But the story kept going. Under pressure, the House revealed first that it paid out $350,000 in settlements involving members' offices between 2008 and 2012, and then that a further $360,000 was paid to settle claims since 2013. Taxpayers footed the bill, and details of the settlements were kept under wraps.
Pressure continued to mount for Congress to reform its secretive harassment settlement system. Following the Conyers story, Sen. Al Franken and Rep. Trent Franks resigned over other harassment complaints. Reps. Blake Farenthold, Ruben Kihuen, and Patrick Meehan all faced allegations and announced they would not run for reelection. The dam finally broke and this January the House voted to change the way it handles harassment claims. It also passed reform legislation that still needs to go through the Senate and be signed by the president.
Many of the reforms were pushed by Brown herself and based on her experience with the system.
"It feels good to know that this change is happening and that I'm a part of it," she said. "It's gratifying to know that this was the right thing to do. Sometimes in life you're chosen to go through adversity for the benefit of many others. So I feel good about that."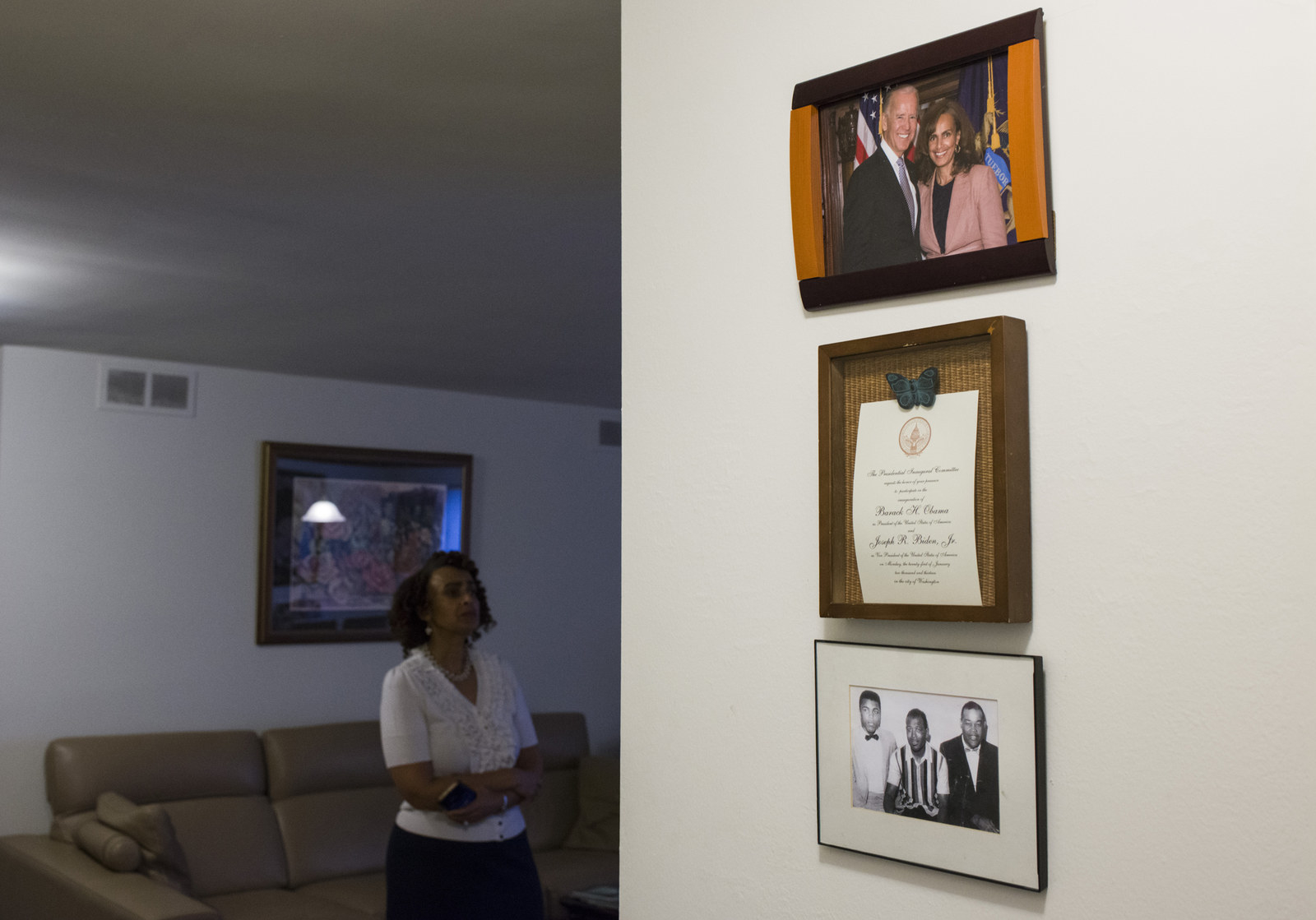 But her career as a political employee has remained effectively over. She has found a part-time job, but says her savings are continuing to dwindle. While she got to tour around Washington and consult with lawmakers to urge changes to the system, many of which were adopted, she hoped at some point she would be welcomed back into the fold. But she still has not found a new job on the Hill.

"It's just been really hard. It's been really hard surviving. Nobody wants to touch you, no one wants to hire you."
This is not an experience unique to Brown and she has befriended another woman who went through a similar experience on Capitol Hill, Winsome Packer. Congress's Office of Compliance used public money to pay Packer $220,000 to settle her harassment complaint with her boss, Florida Democratic Rep. Alcee Hastings. Packer alleged that Hastings made sexual overtures to her. Hastings denied the allegations and his legal team portrayed the harassment complaint as extortion. In recent days Brown and Packer began talking to each other about their experiences and have become friends.

In the years since she left Congress, Packer, too, has struggled to find a job. After a long series of seemingly promising opportunities went nowhere, Packer is currently living with her sister in DC. She still blames Congress for smearing her, and for preventing her from moving on in her career.
Packer worked as an analyst for the House Homeland Security Committee working on files such as border security, combating terrorism, and arms control. "These are not touchy-feely issues," she said, but rather tough problems problems where expertise is in high demand.
"You must ask, why is it all of us who have complained about sexual harassment, none of us can find work?" she said.
In theory, things are changing. While Brown was given no assistance throughout her complaint process, the reforms already passed by the House include providing guidance and support to employees who launch complaints. If the full package is passed by the Senate, it would remove the gag order, would allow staffers to work remotely while their complaint is pending, and would no longer force complainants to go through mandatory mediation before pursuing a complaint.

But one of Brown's proposals did not get adopted. She had hoped for some measure where staffers who can no longer work in their offices due to harassment, or are unfairly fired, could continue to draw a salary until they find a new place to work.
That would help fix the imbalance, she argues, in which politicians can move on, draw their pensions and often lead comfortable lives, while their former staffers are left to search for a new job with a black mark on their name. She's pushing for the bill to be amended to address this.
"It's just been really hard. It's been really hard surviving," said Brown. "Nobody wants to touch you, no one wants to hire you."
Brown said she still feels like she has a lot left to contribute, and wishes she would be given the chance. But despite feeling shut out, and living through the backlash, Brown said she's happy her story came out. She got to work with people like California Rep. Jackie Speier to push for Congress to change the way it operates. She hopes to one day meet an idol of hers, Anita Hill, who faced public scorn for publicly saying she was harassed by then-Supreme Court nominee Clarence Thomas.
Brown said she feels a sense of pride and purpose when looking back on the past few months. But it hasn't been easy. She never got her political career back, and still feels treated like a pariah by some in her community who are angry Conyers retired. For all her public accomplishments, she feels left alone to deal with the backlash.
"That's the way I feel now — shut out," she said. "In the beginning everyone was like, 'oh, you're making history.' But then slowly your name disappears, nobody cares." ●