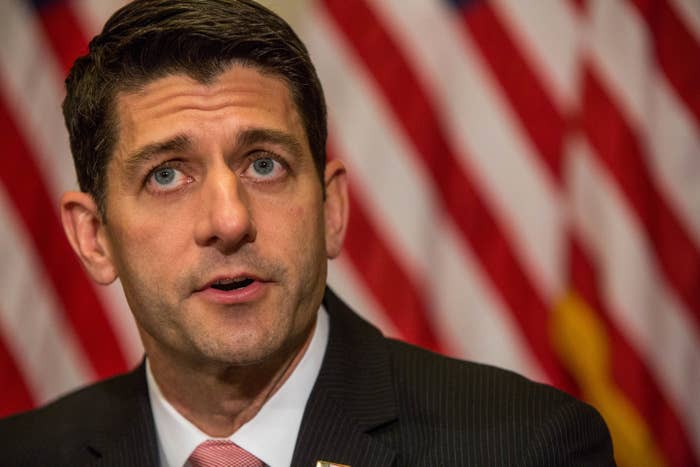 WASHINGTON — Republicans in Congress are rallying around Paul Ryan and the existing leadership team, though some are doing so begrudgingly.
Ryan is not facing any competition for the role of speaker. The roles that are being contested — such as National Republican Congressional Committee chair — are mostly to fill vacancies.
"Victory leads to a lot of camaraderie, I can tell you that," said Rep. Jason Chaffetz.
But despite a post-election mood described as "giddy" by multiple congressmen, some Republicans are still not supporting Ryan as speaker.
Rep. Raul Labrador, a member of the anti-establishment Freedom Caucus, said Ryan has not said anything about what leadership will do differently.
"So far I'm not hearing anything about changing the way we do business in Washington, so I'm not ready to support him," said Labrador.
Nonetheless, Labrador said the Freedom Caucus is not putting forward a rival candidate as a show of unity.
Rep. Thomas Massie was even more cutting, saying that Ryan had an unfair advantage in the speakership race. Massie said Ryan has been openly running for months, whereas rival candidates would have only had a few days.
"The conference race is a joke," said Massie.
"What if one of us had started the race when he started the race? You'd be a deplorable in your own party for messing with the election and causing division."