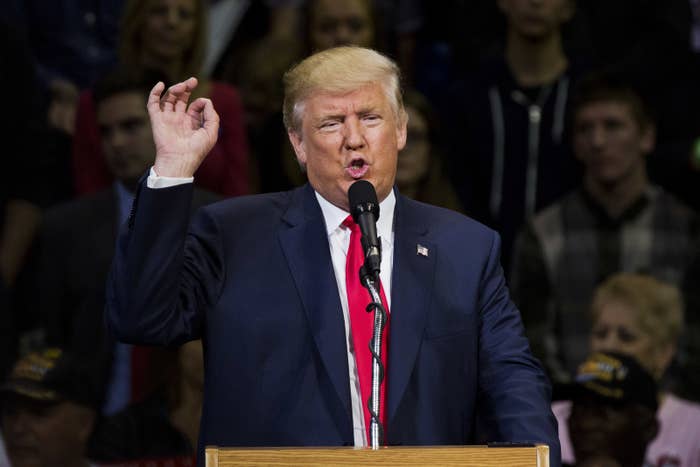 WILKES-BARRE, Pennsylvania — Donald Trump promised Washington would face "the righteous verdict of the American voter" Monday, as a large and loud Pennsylvania crowd was more than willing to overlook his recent tape scandal.

One day after the second presidential debate and three days after a tape of Trump making shocking comments about women was made public, supporters in the critical swing state had already brushed off the controversy.
"Women talk worse than men do in that aspect. I'm going to be straight up and honest on that," said Amanda Fraser, one of thousands of people who showed up to see Trump.

Many people followed the Republican candidate's lead in the presidential debate and targeted former President Bill Clinton. A yell of "Bill Clinton is a rapist" drew some cheers and applause from the crowd before the rally.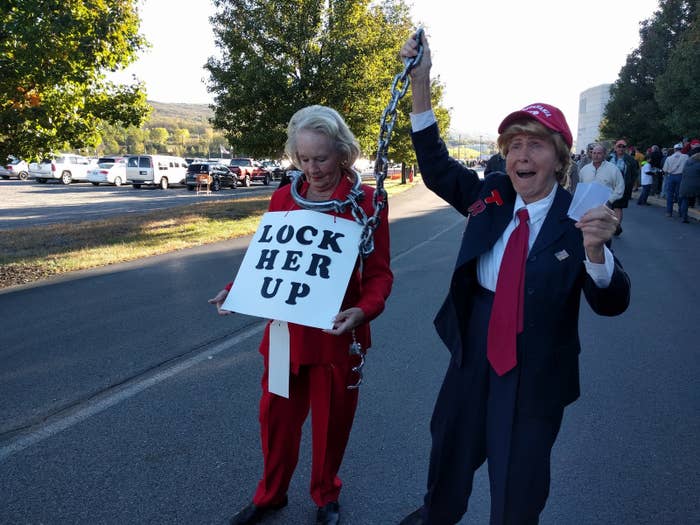 "My thoughts were he's a human man," said a woman named Beverley when asked about Trump's comments. "And he was on his own time and wasn't working for the government like other people were who had done similar things."
Several people dismissed Trump's comments — which included that he could grab women by the "pussy" and kiss them because he's a star — as immature but perfectly typical.
"It was absolutely stupid wrong, but nothing I haven't said when I was riding on a bus going to a football game," said Jerry Zimmer, who was standing next to his wife at the time.
"And if you go through this line you might find two people who didn't say the same thing."
Robbie Jean, who waited six hours to see Trump, called the candidate's comments inappropriate but also said he doesn't believe Trump ever acted on them.
"I wouldn't want somebody talking about my mother that way," he said.
"But I'm not going to sit here and say in the car ride down we weren't talking the same way, because we were. I mean, it's just how people are."

Trump himself never mentioned the tape Monday but his opening act, former New York City Mayor Rudy Giuliani, did. In bashing Clinton, Giuliani stopped himself mid-sentence to state he couldn't say a certain word in front of the crowd, but he might back in the locker room. It drew a huge cheer.
Republicans have reason to feel both reassured and concerned about Sunday's event. Trump came close to filling the 10,000-capacity Mohegan Sun Arena and the crowd noise approached ear-splitting levels.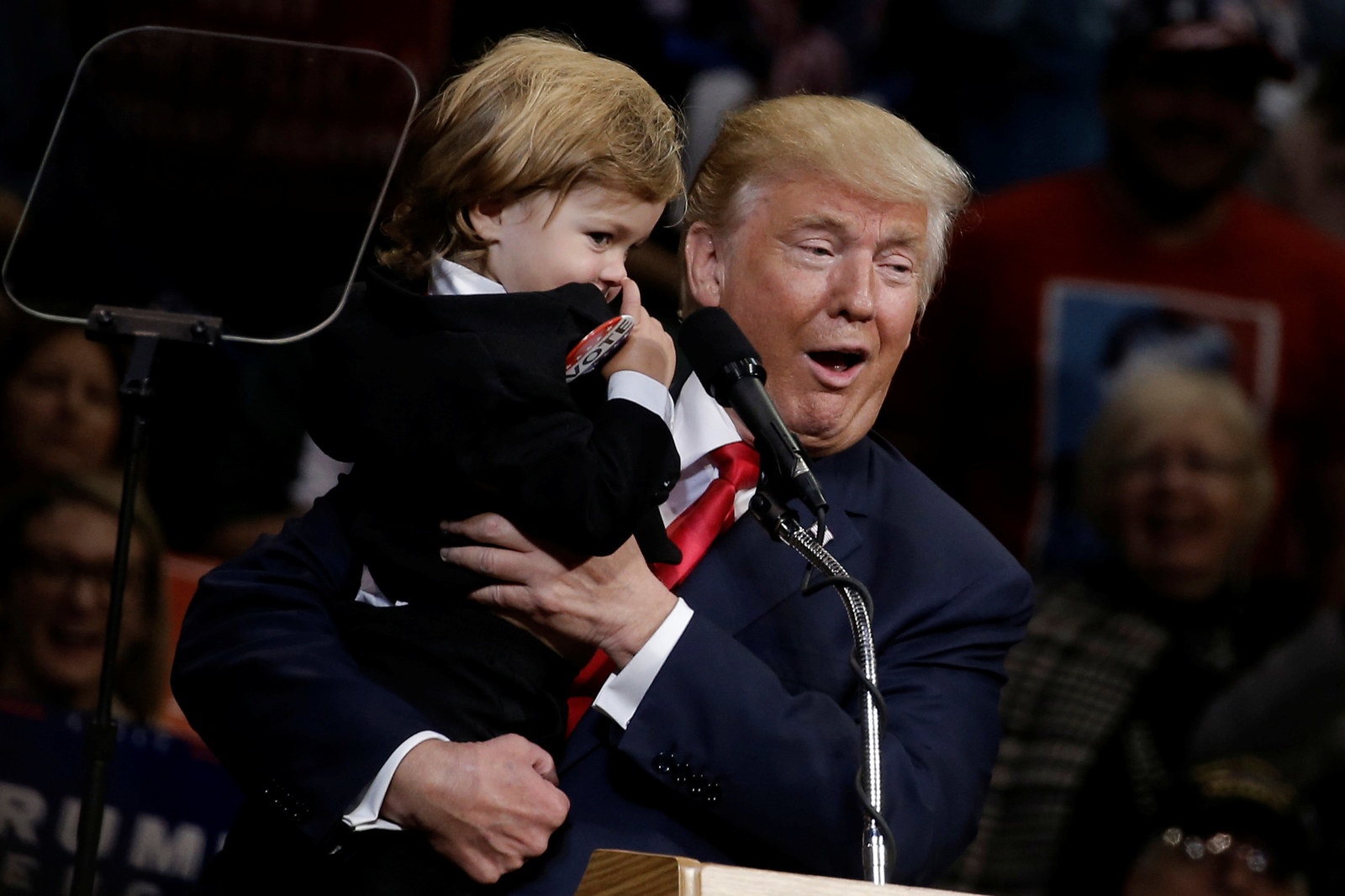 But the love was for Trump and Trump alone. When he brought some local Republican congressmen onstage with him, they were met with a wave of boos that at some points overwhelmed the cheers.
Trump himself even acknowledged the awkward response. "You may not like them because they're politicians, but I like them," he said.
Trump immediately doubled down on his promise to appoint a special prosecutor to investigate Clinton if he is elected.
"Every dream you've ever had for your country will come true," he said.