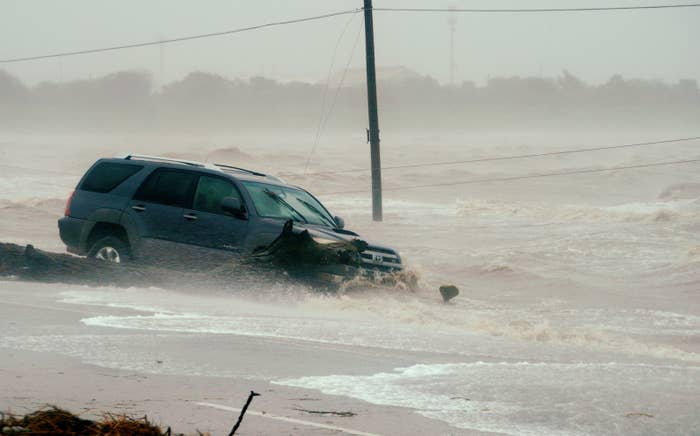 As Hurricane Harvey caused havoc in Texas, President Trump tweeted prolifically, both about the storm and political issues such as NAFTA and a Mexican border wall.
For several hours on Saturday, Trump focused on the situation in Texas. Many of his tweets praised the first responders on the ground.
Other tweets were about the magnitude of the storm itself.

But on Sunday morning, Trump's twitter feed started to veer towards his political battles. First he criticized Democrats in Missouri.
Then he talked about his proposed Mexican border wall, which he has repeatedly promised Mexico will pay for. He tweeted that that funding will come through "reimbursement/other."
Trump then moved on to the North American Free Trade Agreement, of which he has repeatedly threatened to pull out.

The president then returned to tweeting about the storm.
Meanwhile, Mexico's Foreign Ministry on Sunday offered to provide "all the help that can be provided" in response to the devastation now-Tropical Storm Harvey is unleashing on Texas. Read more here.