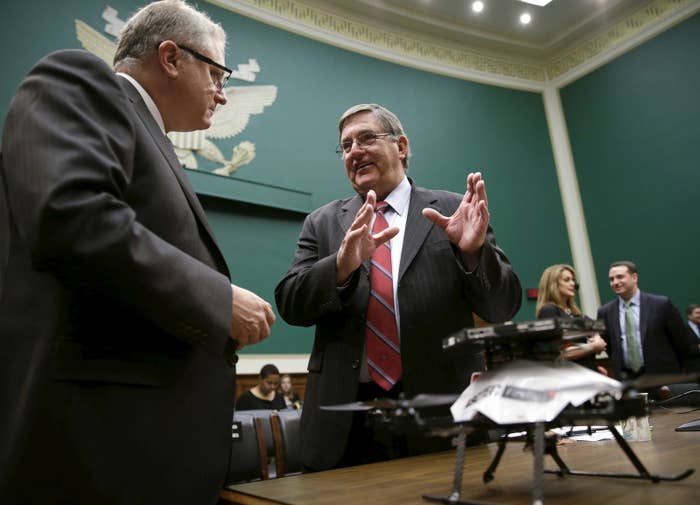 NATIONAL HARBOR, Maryland — A drop in the number of people with health insurance is a good thing because it means an increase of liberty, said Republican Rep. Mike Burgess Thursday.
Burgess is chairman of the House Energy and Commerce Subcommittee on Health. He was speaking about Obamacare repeal at the Conservative Political Action Conference in Maryland.
Burgess was asked about concerns that repealing Obamacare will lead to a drop in the number of people with health insurance. He responded that it would be a good thing because it means fewer people are subject to the individual mandate.
"First off, we're not going to send an IRS agent out to chase you down and make you buy health insurance," said Burgess. "So if the numbers (of insured people) drop I would say that's a good thing because we restored personal liberty in this country."
The Congressional Budget Office projects that 18 million people could lose health insurance if the Affordable Care Act is repealed without a replacement.
Under the ACA's individual mandate, people who can afford health insurance must pay a tax penalty if they refuse to enroll. The goal is to provide a broad enough pool of insured individuals to pay for other ACA provisions, such as minimum standards for insurance plans and the ban on denying coverage to people with pre-existing conditions.
At CPAC, Burgess slammed the individual mandate as "the most coercive, unpleasant aspect of the Affordable Care Act."
Asked about worries on the right side of the spectrum, Burgess said he shared concerns that Republicans will only tweak the ACA rather than fully repeal and replace it.
Republicans can repeal broad swaths of the ACA with their 52 votes in the Senate through Congress's reconciliation process. But they'll need Democrat support to get to the 60-vote threshold to pass a full replacement bill.
Burgess said that the main change Republicans can accomplish is repealing the individual mandate.
"That is the most central thing that must happen. Yes it happens under reconciliation," said Burgess. "So I'll take that."